Edwin Drood: The mysterious appeal of Dickens' darkest tale
Gwyneth Hughes explains how she adapted a great literary whodunit for TV
Gerard Gilbert
Tuesday 10 January 2012 01:01 Comments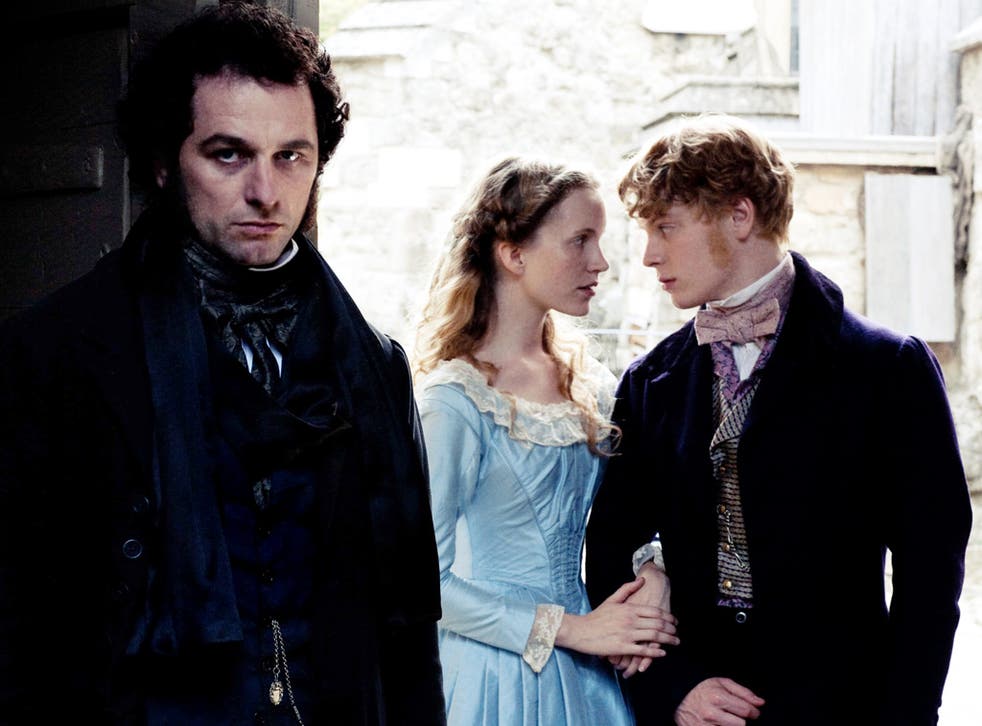 The Mystery of Edwin Drood, the tale of an opium-addicted choirmaster with an erotic obsession with his nephew's teenage fiancée, is one of Charles Dickens' darkest and most modern novels.
It's also the novel that Dickens left unfinished when he died on 9 June 1870. In fact, he had just completed a full day's work on Edwin Drood when he was felled by a massive stroke, never to regain consciousness, and it wouldn't be too far-fetched to assume that the great author's very last thoughts would have concerned this on-going opus.
As part of the BBC's celebration of Dickens' bicentennial, the screenwriter Gwyneth Hughes (Five Days; Miss Austen Regrets) was asked to complete what is in essence a whodunit – who killed the titular young man. Not that Hughes will have been the first "continuator" (to use the ugly term for writers who posthumously complete another writer's work) to have a stab at solving The Mystery of Edwin Drood. "Within three months of Dickens turning up his toes some American journalist wrote an ending," she says. "They were cashing in because people had been buying it serially and there was a huge public demand to find out the ending. I think I'm right in saying there were three endings published in the first year after his death."
Not only that, but there have been several notable further attempts to finish Edwin Drood, including one co-written by Dickens's son, Charles Dickens Jr, and Wilkie Collins, author of The Moonstone and The Woman in White, and another, written in 1873 by a young Vermont printer who claimed to have been channelling Dickens's spirit (fellow spiritualist Arthur Conan Doyle praised James's "ghost-writing" for emulating Dickens's style).
And then there was the 1914 "trial" of prime suspect John Jasper, the aforementioned opium-smoking choirmaster, organised by the Dickens Fellowship, and with G K Chesterton as judge and George Bernard Shaw as foreman of the jury. A verdict of manslaughter was returned. During this period, two silent films of Edwin Drood were made (now both lost) and more recent television adaptations, the latest in 1993 and starring Robert Powell as Jasper.
"I can't tell you anything about them because I've tried to remain in quarantine from them," says Hughes, who first read the original novel six years ago and was transfixed by the troubled and troubling character of John Jasper, played in her adaptation by Welsh actor Matthew Rhys (Brothers & Sisters). How much research did she undertake?
"I looked at everything there is," she says. "There are some really scrappy, back-of-the-fag-packet quotes. Then there's one or two reported conversations – something he said to his son – nothing helpful, partly because if someone writing a murder mystery were asked how it would end, why would he tell the truth? My feelings are that, as he wrote serially, he had a vague idea of where he was going with it. But it's not as though he wrote half of it and there's a lovely recipe somewhere for the other half."
Hughes has experience of channelling Jane Austen in the 2008 BBC drama Miss Austen Regrets – and it is Jane Austen's unfinished 1817 novel, Sanditon, that has attracted the greatest numbers of "continuators" over the years. Another celebrated example is Raymond Chandler's final Philip Marlowe novel, Poodle Springs, completed in true hard-boiled style by the American crime writer Robert B Parker.
How heavily does the shadow the original author weigh on the "continuator"? "Both doing this one and the Jane Austen one – you feel the presence in the room but you can't allow yourself to be frightened by it," she says. "You've got to be inspired by it... try to imagine that Dickens is quite amused and not going 'silly cow what are you doing?'"
'The Mystery of Edwin Drood' is on tonight at 9pm on BBC2
Register for free to continue reading
Registration is a free and easy way to support our truly independent journalism
By registering, you will also enjoy limited access to Premium articles, exclusive newsletters, commenting, and virtual events with our leading journalists
Already have an account? sign in
Join our new commenting forum
Join thought-provoking conversations, follow other Independent readers and see their replies