Interview
Elisa Lam documentary director: 'I really believe this closes the book on her case'
The new Netflix series Crime Scene: The Vanishing at the Cecil Hotel explores one of the most chilling true-crime cases of the last decade. Alexandra Pollard spoke to its director, Joe Berlinger, about telling Lam's story with care
Tuesday 09 February 2021 06:33 GMT
Comments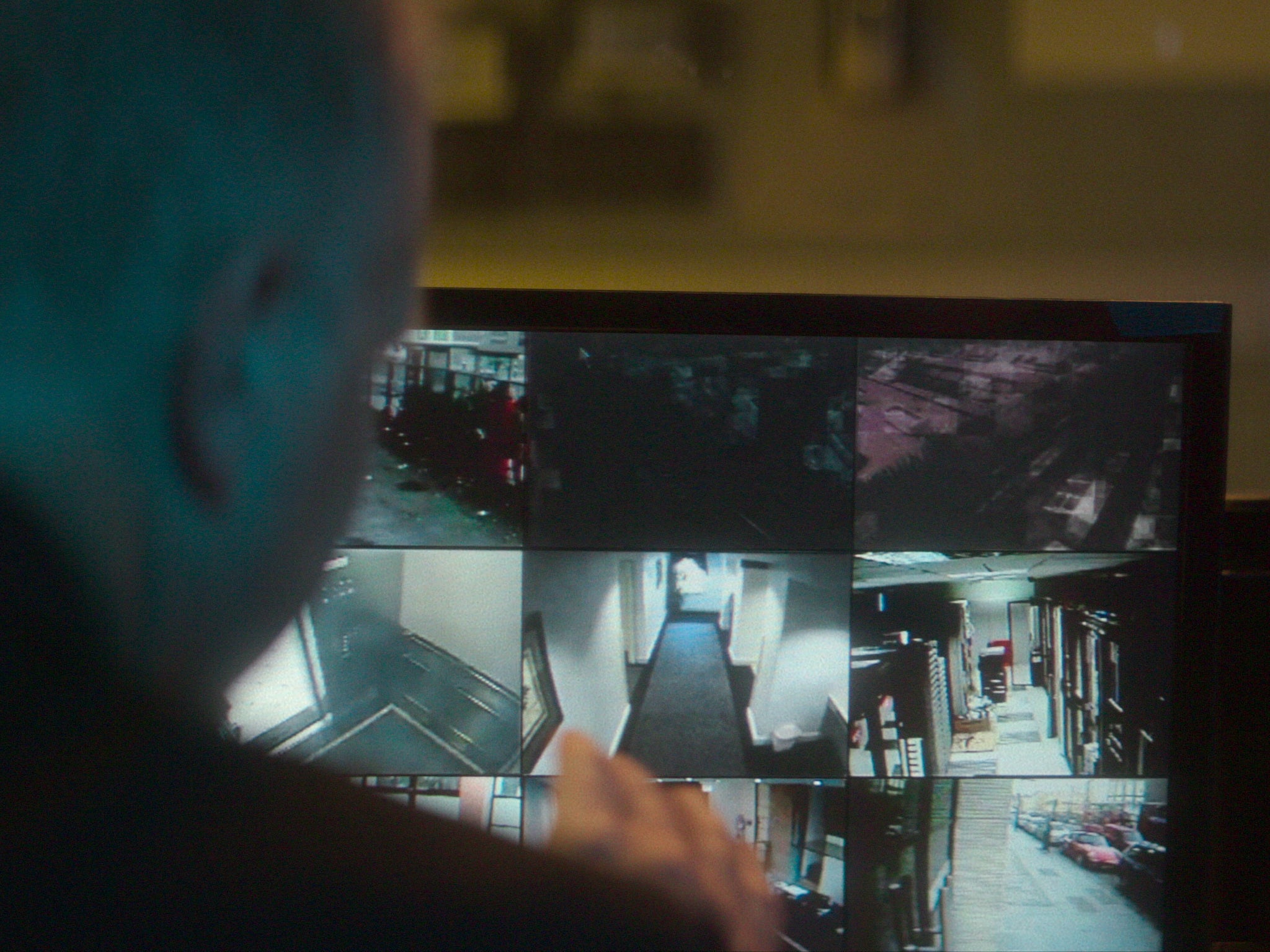 It's hard to watch Elisa Lam's final moments without feeling a combination of intrigue and horror. In the four-minute-long CCTV footage, which has been pored over by millions in the eight years since it was recorded, the 21-year-old Canadian exchange student can be seen in an elevator. She seems frightened. She bends over and pushes almost every button. She hides behind the door, bolt upright, before suddenly rushing forward. She seems to talk, perhaps plead, with someone out of shot, waving her hands, her fingers splayed. Then the lift doors shut, and she is gone. A few weeks later, her body was found in a water tank on the hotel's roof, with no evidence of injury or sexual assault. How had she ended up there? How had the police missed it when they first searched the roof? And who was she communicating with in that eerie footage?
To say that Crime Scene: The Vanishing at the Cecil Hotel sets out to answer these questions would be misleading. While the general public has an insatiable appetite for true crime – one that Netflix is determined to feed with the likes of Making a Murderer, Abducted in Plain Sight, American Murder: The Family Next Door and even last year's Tiger King – this series is as much an examination of social history, psychology, mental illness and social policies as it is a true-crime documentary.
Director Joe Berlinger's four-part series delves not just into the Lam case itself, but into the context around it. He speaks to police detectives, local historians, psychiatrists, hotel staff, and the internet sleuths who became deeply obsessed with the case. He explores the strange, sordid history of the Cecil Hotel in which Lam spent her final days – a location he describes as "a central character that is in many ways an accomplice to the crime" – as well as the surrounding area, a place called Skid Row that has long been a dumping ground for vulnerable homeless people. This story is much bigger than Elisa Lam.
"'True crime' is a label that I'm not sure I'm always comfortable with," says Berlinger, who also directed films about Ted Bundy and the West Memphis Three, when I refer to it as his speciality, "because it can be very reductive: it can sound like something voyeuristic and uncomfortable. What I aim to do is look at a case holistically, look at the context socially and culturally, or with this series, at the physical location and environment, to examine how this story came to pass." What's more, he adds, "there's a moral responsibility on us as filmmakers to tell this story in the best way possible, because for the people involved, this is not just a story."
Berlinger wanted the series to paint a "loving and thorough portrait of Elisa". She had been travelling the West Coast in the weeks up to her death, documenting her trip at every moment – her fears, her feelings, her struggles with bipolar disorder – on Tumblr. Berlinger had an actor read out a few of the thousands of posts Lam left behind – posts that are still online to this day. Some feel like breadcrumbs leading us towards an answer; others like the warm, wry, inconsequential observations of a 21-year-old. "I'm going out tonight. I really hope no creeper comes near me," reads one, written a few days before she was last seen. "My main faults are that I talk too much, I have a naturally loud voice and I have no filter," reads another.
"We chose to have her Tumblr excerpts because it was the most honest and authentic way to create a three-dimensional portrait of her," he says, "and to make sure this series is victim-focused. Those are all her words." He approached Lam's family and close friends, but they declined to be involved. "She's not here to speak for herself, but this is the closest thing we could get to that because we're hearing directly from her about how she was feeling and what she was thinking about. We wanted to make sure we were telling Elisa's story as accurately as possible."
To those who consider themselves "internet sleuths", Lam's case was irresistible, and the Tumblr posts were a treasure trove. Some dedicated thousands of hours to trying to solve the mystery of what had happened to her. But the more they scoured the police reports, the media coverage, and her Tumblr posts, the more they convinced themselves that they identified with Lam. Several of the people Berlinger speaks to in his documentary now feel as though they know her, despite having never met her. "The Elisa Lam case was one of the first that really captured the world of amateur investigators worldwide," says Berlinger. "Even though the case is closed, some still believe the wrong conclusions have been reached, and there's a lot of allegations and conspiracies."
You can say that again. As the series progresses, more and more outlandish theories come to light. Had the CCTV footage been tampered with? Slowed down? Cut? Was her death an inside job by the LAPD? Was she a biological weapon sent to reduce the homeless population by infecting the water tank with tuberculosis? Was the culprit a heavy metal singer called Morbid? Were there supernatural elements at play?
The truth is more straightforward, though no less tragic. And it made it all the more important to Berlinger that he should take great care with how the series framed Lam's mental health struggles. He knows full well how many true-crime shows demonise mental illness in order to weave a good yarn. "We shared the series with mental-health experts and organisations in the edit process," he says. But there are some uncomfortable moments. Like when a Los Angeles police detective claims that many of the homeless people in the hotel's vicinity are newly released from the "insane asylum". "I agree that 'insane asylum' is outdated terminology, but that is the point," he says. "The language is indicative of the antiquated and destructive policies embraced by Los Angeles that exacerbated the mental health issues on Skid Row. For example, the policy of containment in which huge numbers of people suffering from poor mental health were literally dropped off on Skid Row without any social services. As a documentarian trying to show all sides of an issue, I can't edit or censor how our subjects use language, but certainly if you look at the series as a whole, I think we have been responsible in creating this portrait of the Elisa Lam case."
So will the sleuths accept the outcome of Berlinger's documentary? "I do think that some sleuths will question it," he concedes. "And that demonstrates one of the fundamental issues in the criminal justice system – prosecutors often place winning at all costs above the sacrosanct search for the truth." Whether people are satisfied with the verdict or not, Berlinger is steadfast. "While we can't know exactly what was going on in her mind that night," he says, "I really believe this closes the book on her case."
Crime Scene: The Vanishing at the Cecil Hotel arrives on Netflix on 10 February
Join our commenting forum
Join thought-provoking conversations, follow other Independent readers and see their replies