Eurovision 2016: The most controversial acts of all-time from Conchita Wurst to those Polish milkmaids
Rarely a Eurovision goes by without eyebrows being raised to the roof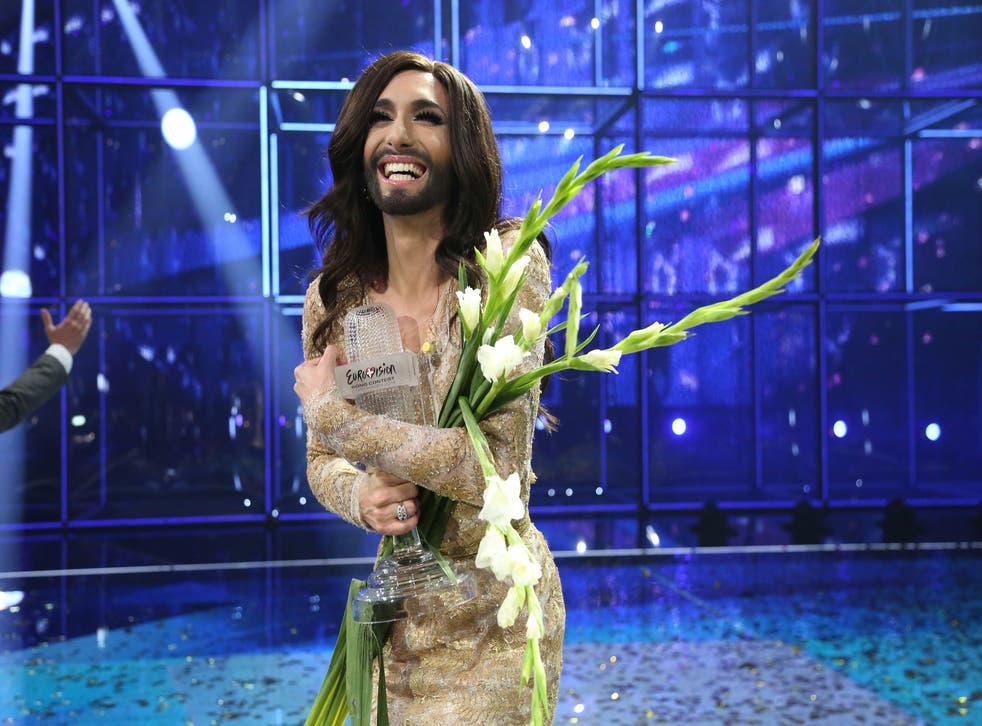 Eurovision is known for its cheesy, often camp performances, but the annual song contest has played host to more than its fair share of controversies over the decades.
Catch up with our Eurovision coverage here
Israel has sparked plenty of outrage for various religious and political reasons while last year's winner Conchita Wurst stole many a headline around the world with her attention-grabbing beard and triumphant, diva style performance.
Here
'

s our pick of some of the most controversial acts:
Ping Pong, Israel (2000)
Conchita Wurst, Austria (2014)

Russia's anti-gay president Vladimir Putin memorably branded Eurovision a 'Europe-wide gay parade' in 2014. Shortly afterwards, Austrian drag singer Tom Neuwirth more than got his own back. Neuwirth's bearded lady alter-ego Conchita Wurst triumphed with the Bond-style "Rise Like a Phoenix", shooting down homophobes who had sent her abuse in the run-up to the contest.
Stephane and 3G, Georgia (2009)

"We Don't Wanna Put In" was understandably read as a massive dig at Putin, just one year after Georgia's war with Russia. The European Broadcast Union deemed it "too political" for Eurovision and Georgia was asked to either change the lyrics or submit a different song. They refused and withdrew from the competition.
Paul Oscar, Iceland (1997)

This gay pop singer sparked outrage when he performed "My Final Dance" backed by four latex-clad women provocatively frolicking on a white leather sofa. To this day it remains one of the most risque and overtly sexual Eurovision moments ever.
Dana International, Israel (1998)
Daniel Diges, Spain (2010)
Donatan and Cleo, Poland (2014)
Teapacks, Israel (2007)
Jean-Claude Pascal, Luxembourg (1961)
Whether or not any acts from the 2016 song contest will rival the above in the eyebrow-raising stakes remains to be seen. Meet them all here and watch this space...
Register for free to continue reading
Registration is a free and easy way to support our truly independent journalism
By registering, you will also enjoy limited access to Premium articles, exclusive newsletters, commenting, and virtual events with our leading journalists
Already have an account? sign in
Register for free to continue reading
Registration is a free and easy way to support our truly independent journalism
By registering, you will also enjoy limited access to Premium articles, exclusive newsletters, commenting, and virtual events with our leading journalists
Already have an account? sign in
Join our new commenting forum
Join thought-provoking conversations, follow other Independent readers and see their replies