Everything you need to know about... Desperate Housewives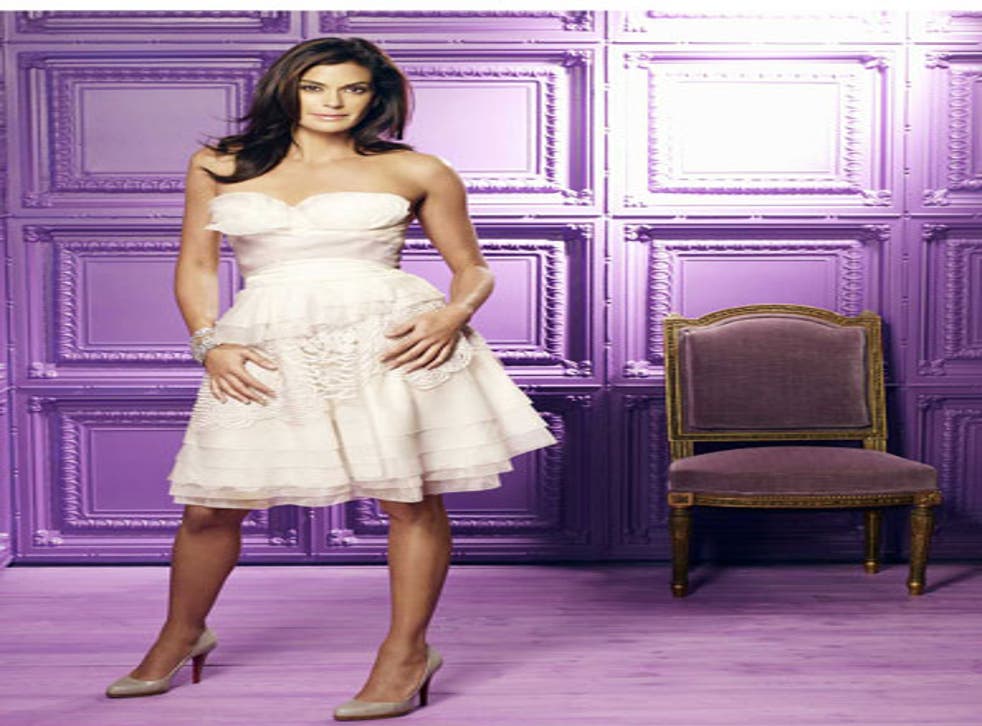 Everybody's favourite black comedy of suburban America and sky-high stilettos comes sashaying back on to our screens as the ladies of Wisteria Lane get a fifth series.
Desperate Housewives continues to follow the less-than-gritty lives of five fortysomething, improbably groomed glamourpusses, narrated by the omnipresent ghoul Mary Alice Young, who's snooping on her neighbours after her death. In a twist, the new series jumps forward in time to 2013, when many things have changed in Wisteria Lane – new men, grown-up children, careers... even Gabrielle's waistline.
Who's in it?
The cast is largely unchanged. Teri Hatcher plays the ditzy mother-of-two Susan Mayer, who's constantly looking for love. Felicity Huffman plays Lynette Scavo, whose children have grown from loveable tearaways into rebellious teenagers. Redhead Marcia Cross is the Martha Stewart of Wisteria Lane, the newly successful career woman Bree Van De Kamp. Gabrielle Solis (Eva Longoria Parker) is the model turned mother to an overweight four-year-old. And, as ever, Nicollette Sheridan struts around in as little as possible as vampy outcast Edie Britt.
The men of Desperate Housewives include Kyle MacLachlan as Orson Hodge, Ricardo Antonio Chavira as Carlos Solis, James Denton as Mike Delfino and Doug Savant as Tom Scavo. Edie's husband Dave Williams (Neal McDonough) is a surprise addition to Wisteria Lane in the fifth series.
Is it any good?
Followers of the show will be delighted to hear the familiar eerie narration offering insights into the underhand behaviour of the women. Each series has stuck to a formula but any long-running sitcom drama needs a breath of fresh air, and a leap into the future has provided the required change.
What the first episode lacks in humour it makes up for in intrigue, with a mystery around Mike and Susan's relationship and a satisfying number of unexpected plot twists. The new series crashes in with a car accident that appears to kill off Mike. It's a compelling start.
There has been a clear attempt to move towards drama and away from the more obvious comedy of the previous series. Darkness runs through the episode as Lynette and Tom discover that their teenage boys run an underage drinking and gambling club in the family restaurant, and Bree throws herself into her career despite lamenting memories of her daughter taking her baby away.
The fifth series promises to be more heart-rending than its predecessor, with a touching scene involving Gabrielle and Carlos. There's even something for the more cynical viewer – five years and two children have taken their toll on one of the glamorous housewives, with Gabrielle's new frumpy makeover. Overall, the first episode is punchy and enigmatic, but the five-year leap has stolen some of the series' much needed glamour.
How does it compare to previous series?
After a very successful first series, viewers expected subsequent runs of Desperate Housewives to deliver the same unique edge and artist quality. The second and third series suffered from a creative block; storylines of undiscovered secrets were dragged out much longer than necessary. It was the fourth series that reaffirmed Desperate Housewives as a worthy Golden Globe winner, with imaginative storylines and off-beat humour. It was in this fourth series that Bree returned to her original cold, slightly callous character and covered up her teenage daughter's pregnancy by wearing a fake pregnancy "bump" and packing Danielle off to Switzerland. Eva Longoria Parker also got to display her talent for comedy, and Huffman delivered Lynette's cancer storyline with integrity and warmth. The new series has a lot to live up to.
Access unlimited streaming of movies and TV shows with Amazon Prime Video Sign up now for a 30-day free trial
Sign up
The first episode of series five has a number of laugh-out-loud moments, but on the whole it emulates the style of the first series. There are dark undertones of mystery, especially around the introduction of Edie's creepy new husband, Dave. There is a more grown-up atmosphere, too, as the housewives face increased parenting pressures, family crises and relationship troubles. But a dose of reality isn't really what we want from an American soap, is it?
The famous five of Wisteria Lane
Susan Mayer (Teri Hatcher)
Married to Mike Delfino and mother of five-year-old MJ and teenager Julie (who left in series four), Susan is quirky and slightly annoying, but there's a conscience beneath the ditziness.
Lynette Scavo (Felicity Huffman)
Lynette, married to Tom, went from successful career woman in advertising to the mother of three mischievous boys. She's a strong character but struggles with constant family problems.
Bree Van De Kamp (Marcia Cross)
Being a proud housewife and cook has always outweighed Bree's ability to control her two obnoxious children, Danielle and Andrew, and her obsessive behaviour gets in the way of any awareness of reality. She married Orson Hodge in series three and runs a catering business with Katherine Mayfair in the new series.
Gabrielle Solis (Eva Longoria Parker)
The marriage of Gabrielle and Carlos has been full of comedy, affairs and drama from the start of series one, but the couple are still together after the tornado left Carlos blind. They have two young girls in the new series.
Edie Britt (Nicollette Sheridan)
Ultra-glamorous Edie is best known for trying to acquire other women's boyfriends, which has earned her the reputation of questionable moral judgement on Wisteria Lane.
Register for free to continue reading
Registration is a free and easy way to support our truly independent journalism
By registering, you will also enjoy limited access to Premium articles, exclusive newsletters, commenting, and virtual events with our leading journalists
Already have an account? sign in
Register for free to continue reading
Registration is a free and easy way to support our truly independent journalism
By registering, you will also enjoy limited access to Premium articles, exclusive newsletters, commenting, and virtual events with our leading journalists
Already have an account? sign in
Join our new commenting forum
Join thought-provoking conversations, follow other Independent readers and see their replies