From Crystal Maze to Knightmare: Why vintage TV is being resurrected on our screens and as experiential theatre
Matilda Battersby reports on the nostalgia-inducing return of our favourite TV shows
Matilda Battersby
Thursday 16 June 2016 15:58 Comments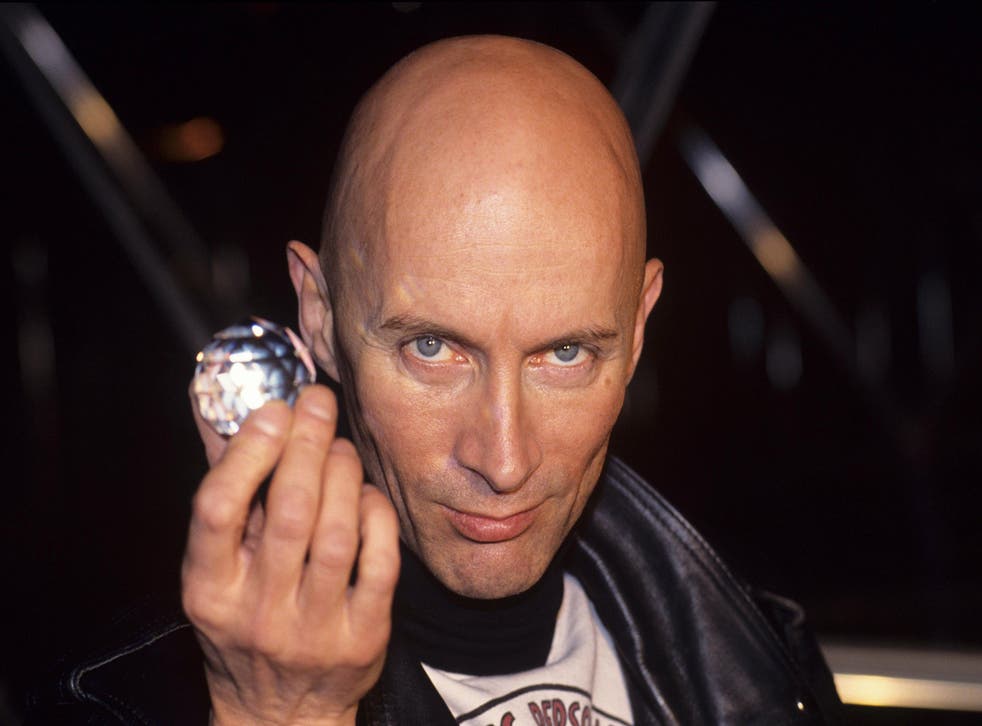 If the phrase "Ooh, nasty!" conjures images of a medieval castle, a child in an oversized T-shirt wearing a helmet with horns and Hugo Myatt's face, then chances are you remember the delights of CITV's Knightmare.
It was a children's TV show like no other (and probably none since) using the then-groundbreaking blue-screen technology to create a television game show-come-virtual reality experience more than a decade before proper CGI and the ubiquity of video games made such things normal. It was on ITV from 1987 to 1994.
For the uninitiated: it was a challenge show where one child took on the role of the "dungeoneer", sightlessly navigating their way through a medieval castle with a horned helmet pulled over their face, while three other children watched their progress on a screen and shouted instructions. They had to overcome obstacles, complete puzzles and use a mixture of wit and ingenuity to complete the quest. All the while dungeon master Treguard (Myatt) subjected them to a goading, Blackadder-esque commentary.
Blue-screen technology had only just come in in the mid-Eighties and was being used on telly for the weather but basically nothing else. What the Knightmare creators tried to do with it was stretching it to say the least. But the slightly hokey elements (such as the key, which you could always see through) were overcome by the brilliance of Myatt, whose Tony Robinson-alike-theatrics set the tone for some wonderfully camp and surprisingly dark (for kids' TV) viewing.
Now Myatt is set to become the gamesmaster once again in a brand new immersive gaming and "escape room" experience, loosely based on Knightmare. It is both a theatrical event and a game that competitors must solve. The concept, called Bewilder Box, is due to open in Brighton this summer, and proved so popular when its creators set up a Kickstarter page that it reached its funding target in just four days.
This isn't the first time Knightmare has inspired a theatrical offshoot. Three years ago a play called Knightmare Live, taking the TV show as its basis but carrying the tagline "the game has changed", was a popular success at the Edinburgh Fringe festival. So popular, in fact, that it has had a revival this year and is currently on at the Udderbelly on London's Southbank until 17 July before heading to the Pleasance King Dome at this year's Edinburgh Fringe in August. According to the critics the show is a riot, but unlike Bewilder Box it doesn't feature Myatt.
You probably already know that Knightmare is not the first vintage TV game show to have been repurposed "experientially" for theatre. The Crystal Maze experience in London, which opened in April, is based on the big budget Channel 4 game show that ended way back in 1995 but has remained so alive in the memory that fans flocked to buy tickets. You can now navigate the different zones wearing your very own jumpsuit while original host Richard O'Brien's voice booms: "To the Crystal dome!!!" People were so enthusiastic about the concept when it was mooted last year that creators raised almost £1m through crowdfunding.
Bewilder Box creators David Middleton and David Staffell are "bonkers sci-fi" fans and want it to be the lovechild of Secret Cinema and The Crystal Maze, but with a bit of Red Dwarf thrown in. "One of the things we realised really quickly watching the response to The Crystal Maze is that all the people who loved those TV shows are now in their thirties and have money to go out and do fun things and are really keen to tap into their nostalgia for that time," Middleton says.
This attitude can also be seen in television broadcasting with the rebooting of classic kids' shows such as The Clangers, which was originally on in the Seventies but was brought back on CBeebies in 2014; and big Nineties BBC hit The Teletubbies, a new version of which hit the small screen earlier this year. Saturday nights in the Nineties went as follows: Baywatch, Blind Date, Gladiators – something ITV has tried to revive with the rip-off challenge show Ninja Warrior, which it broadcasts in a similar slot. Sadly, Ninja Warrior doesn't feature Ulrika Jonsson or a Scottish referee shouting: "Gladiator, you will go on my first whistle!"
It isn't just British TV either. Netflix recently revived the Nineties Olsen twins vehicle Fuller House; Girl Meets World (a new generation continuation of the classic Boy Meets World) is now in its third series, and January saw the return of Mulder and Scully in The X-Files.
"People are rebelling against what life has become. Social media, watching computer screens all day," Middleton says. "It's a kick back, a bid to have real experiences. It's grown-up playing." I'm hoping they'll crowd fund an immersive Blind Date next. With Sheridan Smith as Cilla.
Register for free to continue reading
Registration is a free and easy way to support our truly independent journalism
By registering, you will also enjoy limited access to Premium articles, exclusive newsletters, commenting, and virtual events with our leading journalists
Already have an account? sign in
Join our new commenting forum
Join thought-provoking conversations, follow other Independent readers and see their replies