Game of Thrones season 7's Gemma Whelan interview: 'I don't mind playing a little part in a big series, but to become a main character is great'
The former comedian takes centre stage as Yara Greyjoy in the seventh season of HBO's 'Game of Thrones' but, she says, it was always on the cards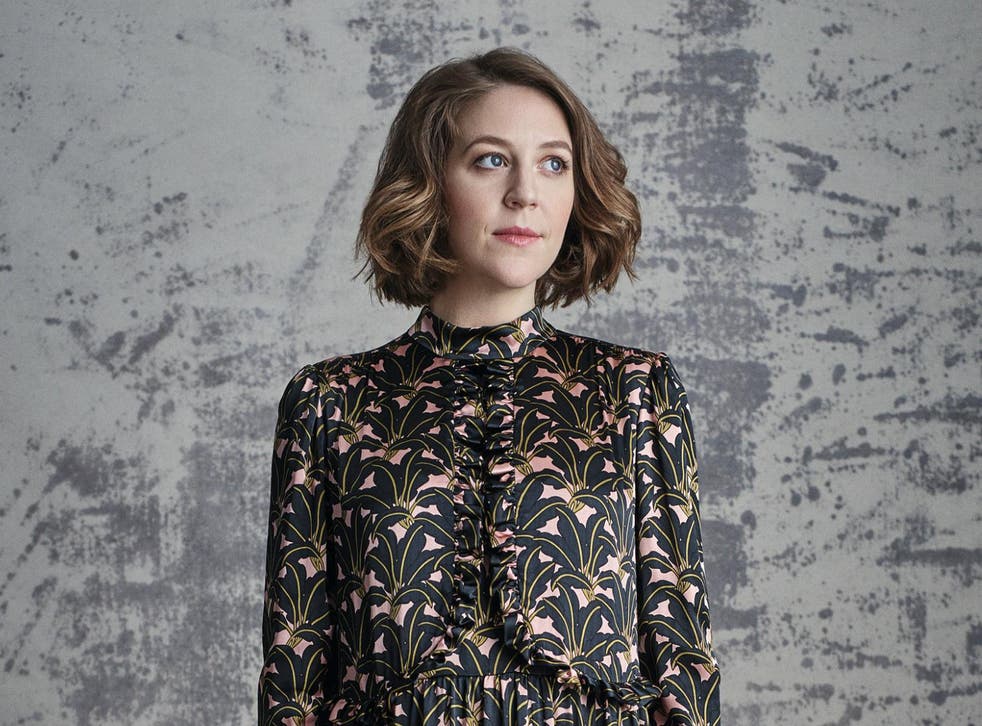 Gemma Whelan's time has come. Her Games of Thrones character Yara Greyjoy is to be central to season seven of the show. At the end of season six we saw her with her brother Theon, played by Alfie Allen, join forces with Daenerys as they prepared for war. But she's keeping mum about revealing what transpires and whether she'll survive to the eighth and final season.
But it's not just Game of Thrones in which Whelan is moving centre stage. She is fulfilling a dream of playing a detective in the forthcoming Channel 4 adaptation of the graphic novel The End of The F**king World. She received widespread acclaim for her turn in drama The Moorside playing Karen Matthews, and as if the busy career wasn't enough she is several months pregnant. The first thing I notice when we meet at a cafe near her home in south-east London is the developing bump. Over the course of the next few months it is fair to say both mother and baby will have arrived.
When a casting director asked Whelan to go up for a role in the HBO series in 2011 the 36-year-old was best known as a comedian. She had created her scatty posh aristocratic alter-ego Chastity Butterworth while performing on the stand-up circuit, later developing the character for a BBC radio show. Her comedy reputation was cemented when she won a gong at the Funny Women Awards in 2010.
So to be asked to read for a dramatic HBO series was a pleasant surprise. She admired the way Olivia Colman was able to straddle comedy and drama, and hoped to do the same.
Whelan rushed home to watch first season worried that it would all be a bit Dungeons & Dragons. When she realised it was not, she devoured the first ten episodes over two nights.
Watching she got an idea of how to play the character, and whilst not believing she would get the part, as 70 other actresses were also being auditioned, she thought, "I can do this."
The increased presence of Yara Greyjoy in the series has run in parallel to the burgeoning of Whelan's career, although in keeping with her mild-manner, she says, "I don't mind playing a little part in a big series, but to become a main character is great."
Her character's increased prominence didn't come as a surprise because "When the casting breakdown was given out, before I even auditioned, it said I have a much greater role in later seasons. Of course, you never believe what you read, and things change, but everything I was told would happen has happened".
Not that it's all been a smooth ride. The first day of filming saw Whelan have to compromise her principles: "I'm a vegetarian. My brother Theon kills two boys and comes back thinking he's a hero. In the script it says my character is eating meat. I thought I'd just tell them on the day that I don't eat meat and we could bring in a meat substitute. I didn't know the calibre of the show at the time and the set guy made a whole vat of chicken, so I ate chicken all day. I just told myself I was going method! The protein hit was quite something."
Access unlimited streaming of movies and TV shows with Amazon Prime Video Sign up now for a 30-day free trial
Sign up
Her character is also bisexual, and dominates her brother Theon like a bouncer at the door of a nightclub. "You're not going to flirt your way past her," says Whelan. "She's an old-fashioned lady warrior with a mission."
Whelan often tells stories that put her in the position of the little fish in the big ocean. The end of season six of Game of Thrones, sees Yara standing shoulder to shoulder with Daenerys and Theon, Whelan says. "To even be thought capable to be holding such a storyline was a real honour."
But it's getting harder to agree with that analysis as she's developed into one of Britain's best character actors.
Her turn in The Moorside was a game changer. Based on the real life 2008 fake kidnapping of nine-year-old Shannon Matthews, Whelan plays the mum of the 'missing' girl, who after a 24 days and a multi-million pound search, was discovered drugged and hidden in the base of a double bed in West Yorkshire. For her part in the elaborate plot to bag reward money, Karen Matthews was dubbed 'the most hated mum in Britain.'
The actress had followed the case as it happened, "I was fascinated by it, and by crime stories in general." Growing up she was an avid watcher of Columbo and Murder She Wrote.
What most pleased Whelan about The Moorside was its depiction of another side to Matthews: "Afterwards a lot of people said that they had a different take on the story. What she did, however it happened was terrible, but how she got there was thrown into a different light. People could decide in a different way what they thought. It was a tough and fascinating job that I managed to do."
From a young age, Whelan had a knack for performing: "I was the class clown, making people laugh and being silly," she says of her time at Kings High School for Girls in Warwick, an alma mater she shares with fellow Game of Thrones cast member Sophie Turner. With a twinkle in her eye, Whelan recalls how she was sent to the heads office for busking during a geography trip.
After school she decided to do a stand-up comedy course that culminated in her performing a "wobbly 2-minute routine" in a pub in Crouch End. It was six years later, heartbroken after a breakup, that she decided to turn comedy into a profession and created the Chastity Butterworth persona. The rest, as they say, is long Victorian skirts and elocution.
Her worst gig came after she was named Variety Award Winner at the Funny Women Awards. She was given a spot at a bigger club and "performed to silence. But because I was nervous, I started to have these tics and that got a laugh, so I died on stage but learned something about my character. At the end of the stage, I didn't stay to speak to my friends and left by the back-door with a relatively new boyfriend, who is now my husband."
Whelan's husband works part-time for the NHS, and the actress is quite the campaigner for the beleaguered healthcare system on Twitter. After feeling knocked-out by the Brexit vote, she has been revitalised by the impressive showing of Jeremy Corbyn's Labour Party in the recent general election. She recalls seeing a first-time voter, someone around her own 36-years, at the polling station for the first time, asking for a pencil because they didn't realise there would be a pencil in the booth. She says her mother was a voice of reason after the Brexit vote, "and mother's are always right".
She has already lined up a job for after she gives birth. She's inspired by Prevenge director Alice Lowe, who wrote starred and directed her first feature while seven months pregnant. Whelan plays a woman who punches the pregnant Lowe in the stomach.
She is a big fan of Raising Films, formed two years ago to put pressure on the film industry to do more to support working parents. "The job I'm doing at the moment is working around the pregnancy. Casting director Kharmel Cochrane is a big fan of Raising Film and said to me, 'You're not ill, they'll shoot around your pregnancy if you're right for the part.'" And as with so many directors at the moment, they couldn't resist her versatility.
'Game of Thrones' Season 7 is on Sky Atlantic 17 July
Register for free to continue reading
Registration is a free and easy way to support our truly independent journalism
By registering, you will also enjoy limited access to Premium articles, exclusive newsletters, commenting, and virtual events with our leading journalists
Already have an account? sign in
Register for free to continue reading
Registration is a free and easy way to support our truly independent journalism
By registering, you will also enjoy limited access to Premium articles, exclusive newsletters, commenting, and virtual events with our leading journalists
Already have an account? sign in
Join our new commenting forum
Join thought-provoking conversations, follow other Independent readers and see their replies