Why Giri/Haji is the most underrated television drama of 2019
Joe Barton's Anglo-Japanese fusion thriller flew under the radar like a stealth bomber aiming straight at the hearts of us happy few who stumbled upon it, writes Gerard Gilbert
Thursday 05 December 2019 13:15 GMT
Comments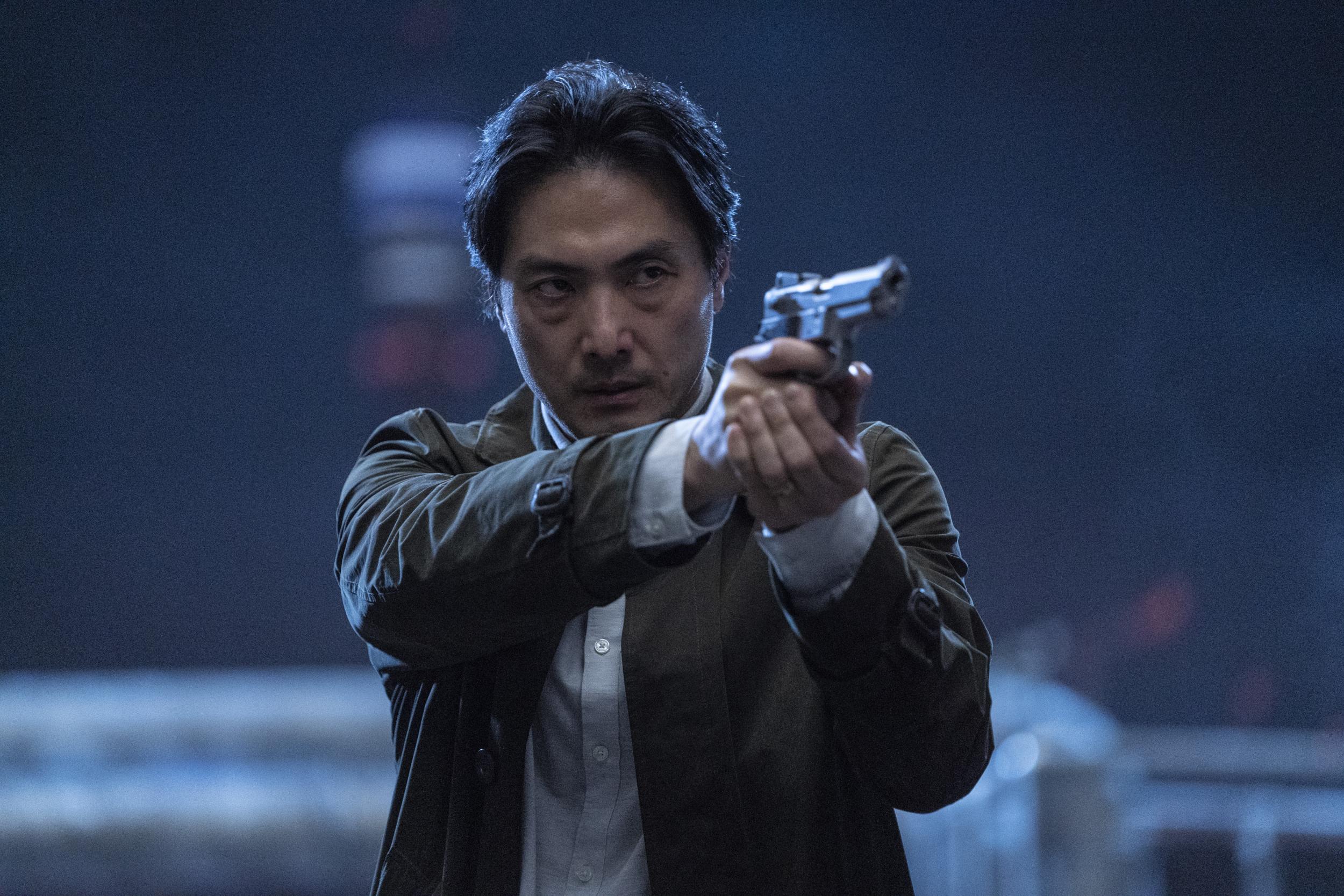 It's getting to that time when critics' best-of-year lists start appearing and the rest of us get het up disagreeing with them. Floating around in the mix of my own personal TV top ten are Chernobyl, Gentleman Jack, Succession, The Capture and Shane Meadows' devastating The Virtues, but when it comes to the number one slot, I am in little doubt: Giri/Haji is my television drama of 2019.
At which point, many readers might be scratching their heads because Joe Barton's Anglo-Japanese fusion thriller flew under the radar like a stealth bomber aiming straight at the hearts of us happy few who stumbled upon it on BBC2 or iPlayer. It was never a national talking point like Line of Duty or The Dublin Murders, and swathes of the subtitle-averse may not have watched beyond the first 25 minutes of episode one, which were entirely in Japanese. But what a refreshing and charming treat this has been.
Perhaps the title, Giri/Haji (which loosely translates as Duty/Shame), didn't help attract the punters – it doesn't trip off the anglophone tongue in a self-explanatory way like Gold Digger or War of the Worlds, although the set-up is straightforward enough: a world-weary Tokyo cop, Kenzo Mori (Takehiro Hira), is sent to London to find his wayward brother, an enforcer for the Japanese crime syndicate the Yakusa, whose activities in the UK are primed to ignite a gang war back home in Japan. It's Cain and Abel meets a sort of reverse Lost in Translation, with fish-out-water Kenzo finding himself allied with an ostracised Met detective, Sarah, played by Kelly Macdonald, and a gay rent boy, Rodney, portrayed by the Anglo-Japanese actor Will Sharpe (Flowers, Defending the Guilty).
The 30 best TV shows of the decade
Show all 30
Macdonald gives a wonderfully wry and touching performance as the troubled copper, and Jed Mercurio has obviously been watching because he recently snapped her up for the next series of Line of Duty. And Sharpe's Rodney is one of the most riotously funny turns since Richard E Grant stepped out as Withnail. Charlie Creed-Miles as a laconic Soho crime boss is also a hoot, but it's the Japanese cast that increasingly impresses as the series develops: in particular Hira as the honourable man increasingly torn between two women, and the extraordinary Aoi Okuyama as Kenzo's rebellious daughter Taki.
Giri/Haji (a BBC co-production with Netflix and made by the same team as Chernobyl) is anything but a conventional thriller, however, and those seeking unadulterated realism had better look elsewhere. It's stylistically bold without ever being overbearingly arty, with animated catch-up sequences, a judicious use of split-screen, theatrical rain showers and even, at one climactic moment, a gunfight that turns balletic. The soundtrack in tonight's final episode alone ranges from rap and Sixties R&B to Japanese pop and the Icelandic avant-garde. This deliberate artifice doesn't extend to the characters, however, whose very human dilemmas you respond to. Whether there's a second series in it, I don't know, and perhaps a sequel would be ill-advised. Some things are best left alone as they are. That's to say, nigh-on faultless.
Giri/Haji concludes tonight (Thursday 5 December) at 9pm on BBC2, and is available on iPlayer for the next four months
Join our commenting forum
Join thought-provoking conversations, follow other Independent readers and see their replies