Has The Archers lost the plot with its racy storylines?
A growing number of listeners are voicing their discontent over the rural soap's spicy storylines; so loudly that even the BBC's director-general seems worried, says Simon Kelner
Simon Kelner
Wednesday 28 January 2015 22:30 Comments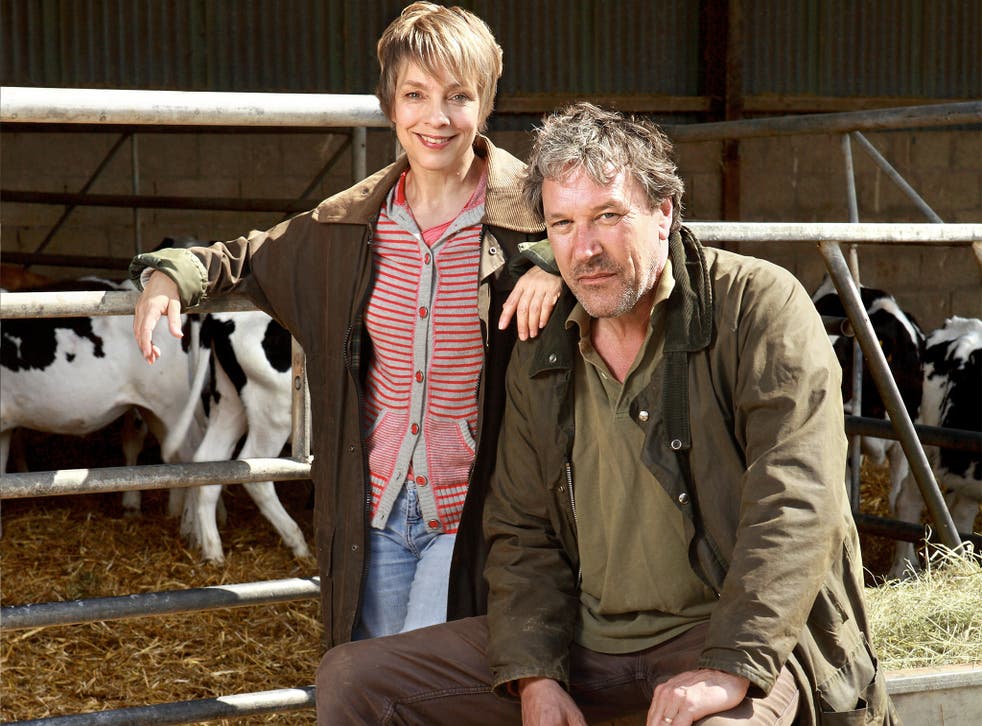 It is a convention of a long-running drama series that each programme begins with a reminder of what's already happened. So, imagine this one (spoken in portentous tones)... Previously on The Archers: Eddie Grundy milks a cow, there's a crumpet under the grill at Lower Loxley Farm and Tom is having a crisis with his sausages. Since New Year's Day, 1951, there have been 17,575 episodes of The Archers and, for many of them, the events listed above (none of which I believe has actually happened) are about as exciting as things ever got in the fictitious village of Ambridge. It was originally billed as "an everyday story of country folk", and it has gloried in both the everyday and the folksy.
Outside of news programmes, The Archers is the most popular show on Radio 4, and attracts about five million listeners. Its longevity is nothing short of miraculous: it's the world's longest-running soap opera, and the lifespan of the programme has seen the advent of colour television, the internet and the mobile telephone. More pertinently, the combine harvester hadn't even been invented when the first tum-te-tum of its theme tune struck up.
A love of the programme is usually hereditary, in the manner our parents influence which football club we follow, or which political party we support. And, in the same way that football fans believe their club belongs to them and not to the actual owner, Archers adherents have a proprietary interest in the show they've listened to for years. So God forbid anyone should seek to mess with its cosy familiarity, built on a troupe of salt-of-the-earth characters spiced with (appropriately) the odd black sheep and its diet of commonplace storylines interspersed with the occasional death, divorce, plane crash, and, memorably, fatal fall from the roof of a stately home.
In fact, any change to a formula that has stood the test of the past 64 years is guaranteed to unleash howls of protest. A few years ago, when I was editor of The Independent, we ran a story that the famous signature tune was to be updated to an electronic version, composed by avant-garde rock musician Brian Eno. Predictably, Archers fans everywhere – including Radio 4 presenter Jenni Murray – were mobilised in opposition. However, they hadn't noticed that the publication date was 1 April. If anyone had thought about it for a minute, this story was, of course, totally incredible. No BBC apparatchik would ever be foolhardy enough to re-engineer The Archers' theme tune.
So when a new editor soups up plotlines to such an extent that the venerable critic Nancy Banks-Smith asks whether everyone in Ambridge is on ecstasy, you can be certain that there will be a huge commotion. In recent months, Tom has left his fiancée at the altar and run off (with his sausages, presumably) to Canada, Elizabeth Pargetter has been having an affair with Roy, leading to the breakdown of his marriage, and plans to build a road through the ancestral home of David and Ruth Archer have led them to put their farm up for sale and decide to head off to Northumberland.
Tony Hall, director-general of the BBC, has warned that Radio 4 must not "lose what is precious" about The Archers. He didn't explain exactly what he meant by that, probably because it's clear that he doesn't actually listen to the show. "I live with some Archers devotees," he explained. "I know how people feel about [it]."
I, too, once lived with an Archers devotee, and she is so despondent about the direction the programme has taken that she is convinced someone is plotting the slow death of the show itself. Now there's a challenge for a scriptwriter: one day, Ambridge is at odds over who bats at number three for the village cricket team; the next day they're dealing with the fallout from a nuclear attack.
Register for free to continue reading
Registration is a free and easy way to support our truly independent journalism
By registering, you will also enjoy limited access to Premium articles, exclusive newsletters, commenting, and virtual events with our leading journalists
Already have an account? sign in
Join our new commenting forum
Join thought-provoking conversations, follow other Independent readers and see their replies