Can HBO survive the end of Game of Thrones?
After the brilliance of 'Succession' and 'Chernobyl', new comedy 'Run' – from the makers of 'Fleabag' – proves that while HBO may have lost the fight with Netflix for sheer numbers of viewers, it won the argument over quality. So what can it do now? Louis Chilton reports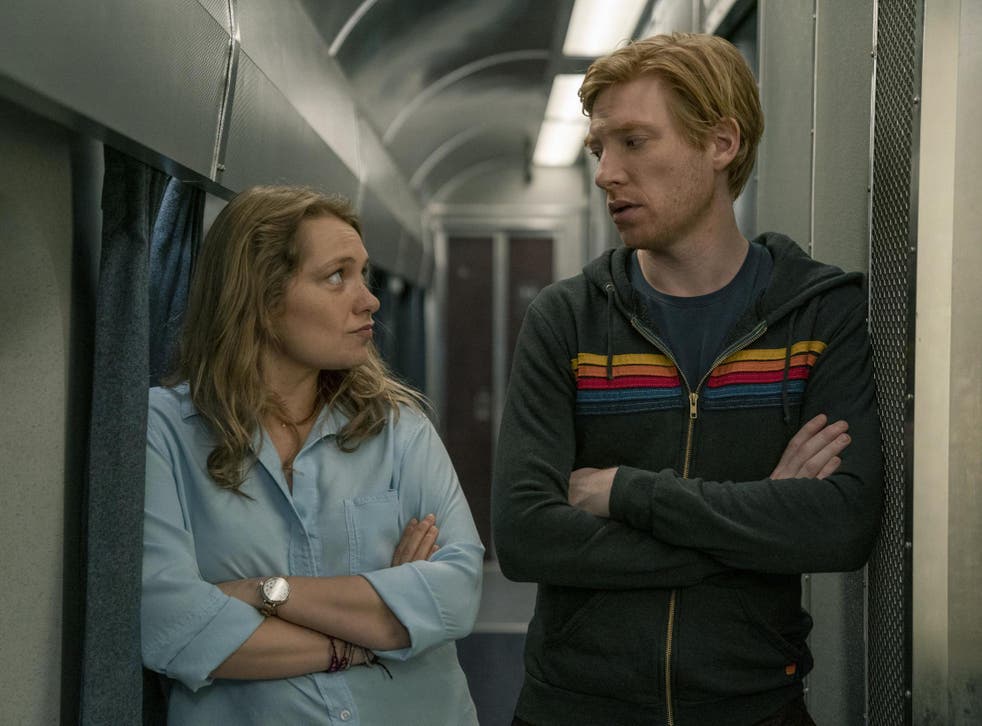 The sun has long set on the glory of HBO. The US cable network revolutionised the medium of television, producing series such as The Sopranos and The Wire, but now the shine of its so-called golden age is fading to a rusty brown.
In the Nineties and Noughties, HBO built its name on prestige and innovation – not to mention its scandalously relaxed rules on nudity and swearing. "It's not TV. It's HBO," went the famous advertising slogan. Sex and the City entered the wider pop cultural consciousness in a way few series ever have; critical darlings like Oz, Six Feet Under and The Larry Sanders Show rewrote the rules of what TV shows could be. HBO's successes spanned genres and formats – it was just as adept at producing seminal comedies such as Flight of the Conchords and Curb Your Enthusiasm as it was heavy-hitting dramas like Deadwood.
As time went on, it still managed to retain its grip on the zeitgeist, through the huge commercial success of Game of Thrones and the cultural cache of Girls, plus other long-running hits like Veep and Entourage. But the landscape was also more diffuse. Programmes like Mad Men and Breaking Bad drew fulsome acclaim for rival network AMC; Netflix originals such as Orange Is the New Black and Stranger Things later became the medium's biggest talking points.
As anyone who's watched Chernobyl, Succession or The Deuce can tell you, however, HBO's output remains consistently strong. But its place at the cutting edge of the industry has been usurped by Netflix, whose bold investment in original programming and streaming-focused distribution model have changed the way we think about watching TV.
Content may indeed be king, and in the war for eyeballs and attention, Netflix offers content writ large. Netflix avalanches the opposition with a mass of TV series, films, stand-up specials, true crime documentaries, sports documentaries, reality shows and more – depriving the competition of oxygen even as its own projects suffer the same fate. Adam White has written eloquently about Netflix's tendency to flood the market with new material, arguing that it is "less a vast landscape of choice, and more a graveyard". But the strategy seems to be working, and broadcast TV, especially premium cable like HBO, is finding it harder and harder to keep pace.
The forthcoming launch of HBO Max in the US this May, therefore, represents something of a concession to changing tides. Owned by WarnerMedia, the streaming service will offer a library of classic, recent and future HBO series, including Big Little Lies, Chernobyl and Curb Your Enthusiasm, along with other properties from across the Warner brand. It would be wrong to dismiss the merits of the last decade – a decade that has seen HBO keep creative standards consistently high while battling diminishing interest – but Netflix, and streaming, has undoubtedly won the fight. That's not to say HBO didn't win the argument.
Dean DeFino, author of the 2014 book The HBO Effect, tells me: "Back in the late 1990s and early 2000s when they pretty much cornered the market on high-quality programming without content restrictions, HBO made some of the most provocative and compelling television in the history of the medium, while other networks struggled to catch up. But over the past decade and a half, outlets for such content have grown exponentially, and HBO has become just another provider."
"In 2012, Netflix had only three original series in production," he continues. "They were chasing HBO, stealing from their playbook. Because they shifted early to the streaming model and avoided the massive overheads associated with cable distribution, they were able to expand memberships and scale up content production quickly. Now that cable is collapsing and HBO finds itself a late arrival to the streaming world, it struggles to catch up."
Part of the problem is HBO is struggling to fill the hole left by Game of Thrones in its viewership ratings. Running for eight years, Thrones was the last HBO series that could be deemed a bona fide ratings smash. Its finale pulled in 19.3 million viewers across all platforms in the US, making it the most-watched programme in HBO's history; nothing else in the network's current line-up comes close to double digits. And even Thrones still lagged behind Netflix's star properties, such as Stranger Things, with independent ratings board Nielsen estimating that 26.4 million people in the US watched the sci-fi series after the launch of its third season. HBO executives will probably take no comfort in the fact that Thrones'​ actual viewership was much higher, with more than 55 million people worldwide pirating the series illegally.
Access unlimited streaming of movies and TV shows with Amazon Prime Video Sign up now for a 30-day free trial
Sign up
While HBO's early 2000s output is remembered for its critical success, the fact is, it was also a commercial powerhouse. The Sopranos was able to pull down more than 13 million US viewers at its peak; Sex and the City hit nearly 11 million. In contrast, Succession, probably the most widely acclaimed and talked-about series of HBO's current roster, manages less than 1 million and Westworld, the high-budget sci-fi series that was at one point billed as the high-budget successor to Thrones, has failed to break 1 million for any episode in its ongoing third season.
In the UK, viewership numbers for all HBO series are still far behind the most popular shows broadcast on terrestrial TV. Sky owns the exclusive UK broadcast rights to all HBO output – and co-produces some series, including Chernobyl – with most airing here on Sky Atlantic, and, more recently, Sky Comedy. A selection of current and past HBO series are also available on its streaming service, NOW TV – which has only around 2 million subscribers. The list of the most-watched Sky Atlantic broadcasts of all time is simply a list of Game of Thrones episodes; it is clear that the network must find a new king.
Run premieres in the UK on Sky Comedy tonight, a few days after its debut on HBO. Starring Merritt Wever (Unbelievable) and Domhnall Gleeson (Ex Machina), the series is a taut comic thriller about two estranged lovers who fulfil a pact to upend their lives and travel across the US together. More than this, Run serves as a timely reminder that HBO's decline has been greatly exaggerated.
The 30 best TV shows of the decade

Show all 30
Run was created by Fleabag stage director Vicky Jones, with Phoebe Waller-Bridge attached as an executive producer – hires which continue the HBO tradition of giving creative flexibility to hotly tipped behind-the-camera talent. Over the past two decades, HBO has forged extended working relationships with a number of acclaimed writer-showrunners, including David Simon (who created The Wire and The Deuce, among several other first-rate series), Damon Lindelof (who created Lost for ABC, but went on to make The Leftovers and Watchmen for HBO) and Armando Iannucci​ (who created The Thick of It for the BBC before spearheading Veep and Avenue 5 for HBO).
Other streaming services have borrowed and augmented this tactic, pursuing lucrative multi-year contracts with high-profile creators. Amazon has done this with Waller-Bridge, and Netflix with Shonda Rhimes (Grey's Anatomy) and Ryan Murphy (Glee and American Horror Story). In the book The Age of Netflix, Cory Barker and Myc Wiatrowski state that Netflix "improved its position within Hollywood's inner circle since 2012, outbidding HBO for A-list talent". But while Netflix's film distribution arm has corralled a host of top-tier filmmakers, from Martin Scorsese to the Coen brothers, to develop genuinely great films, its TV output is still wildly inconsistent, almost never hitting the heights of HBO's early 2000s peak – or, for that matter, HBO now.
HBO may be a different beast to what it once was, but it still boasts a line-up of formidable, intelligent series. Look through the list of HBO's recent and ongoing projects – which includes Succession, Barry, My Brilliant Friend, The Righteous Gemstones and The Deuce – and you will see a line-up that puts the majority of Netflix's to shame. Barry, for instance, is a double-life dramedy about an assassin (Bill Hader) who takes amateur acting classes. It's unpredictable and gripping, sort of like if Breaking Bad was also a showbiz satire. You can sense that it would have been a huge hit were it a Netflix Original; on HBO, its most-watched episode (the second season finale) garnered just a little over 2 million viewers.
"Programmes like Chernobyl, The Leftovers, Barry and Veep are every bit as bold, inventive and original as Band of Brothers, Six Feet Under, Sex and the City and Curb Your Enthusiasm," DeFino argues. "While The Sopranos and The Larry Sanders Show rightfully continue to be revered for sending seismic shocks through our perceptions of what TV can do, series such as Enlightened and Insecure are, if less lauded, equally daring and perhaps more profound. Certainly more diverse than the stories of white, middle-aged men that make up the bulk of HBO's 'golden age' productions."
Indeed, viewed through this scope, there is a solid case to be made for HBO being better than ever. Shows such as High Maintenance (a New York-set anthology series about the clients of a genial weed dealer) and Los Espookys (a surreal, bilingual gothic comedy) are some of the very best shows on TV when it comes to representation, but are both too eccentric to really reach a mainstream audience. At least, the heads of UK distribution seem to think so – each season of High Maintenance has aired in the UK on Sky Atlantic months after showing Stateside; Los Espookys, which debuted nearly a year ago, has not aired here at all. Sky's exclusive deal for the right to broadcast HBO shows places a priority on its biggest properties; the less marketable content often slips through the cracks.
In 2018, when telecommunications company AT&T controversially acquired HBO along with its parent corporation, Time Warner Inc, several members of HBO's senior leadership resigned and took buy-outs over worries that HBO would be taken in a new direction. Sure enough, the word came down from on high that HBO was to rethink its approach to content. With the forthcoming launch of HBO Max, HBO is finally pivoting to a Netflix-style business model.
DeFino says: "Their reasoning was not without merit: in order to compete with Netflix and other competitors, HBO would need to increase volume and streamline delivery. But doing so places HBO in danger of losing the very thing that has made them special: their status as a boutique studio, where creatives are given the resources to do their work independently, with minimal intrusion from the front office."
"Will this mean the end of great HBO programmes? Not likely. Without further investment in prestige productions, their brand would lose its identity entirely. But we should not be surprised to see a lot of mediocrity and dross as well."
In the second season of The Wire, methodical drug baron Stringer Bell sacrifices highly prized real estate – the best-positioned street corners and tower blocks from which to sell heroin – in order to secure access to a supply line of higher-grade drugs. "We got the best goddamn product so we gonna sell no matter where we are, right?" he says. "Product, motherf***ers. Product."
But TV is not heroin; it does not sell itself. In the world of TV, Netflix has the best corners, and it barely matters if HBO is pushing a superior product. Now, for better or worse, it's going to have to hustle just like everybody else.
Register for free to continue reading
Registration is a free and easy way to support our truly independent journalism
By registering, you will also enjoy limited access to Premium articles, exclusive newsletters, commenting, and virtual events with our leading journalists
Already have an account? sign in
Register for free to continue reading
Registration is a free and easy way to support our truly independent journalism
By registering, you will also enjoy limited access to Premium articles, exclusive newsletters, commenting, and virtual events with our leading journalists
Already have an account? sign in
Join our new commenting forum
Join thought-provoking conversations, follow other Independent readers and see their replies