Mindhunter star Holt McCallany: 'I met Manson Family murderer Bobby Beausoleil – I'd bet my life he wouldn't kill again'
Charles Manson turns up in season two of the Netflix drama. The show's co-star tells Jacob Stolworthy why he visited one of the cult leader's imprisoned former followers, and why he deserves a second chance
Thursday 15 August 2019 16:14 Comments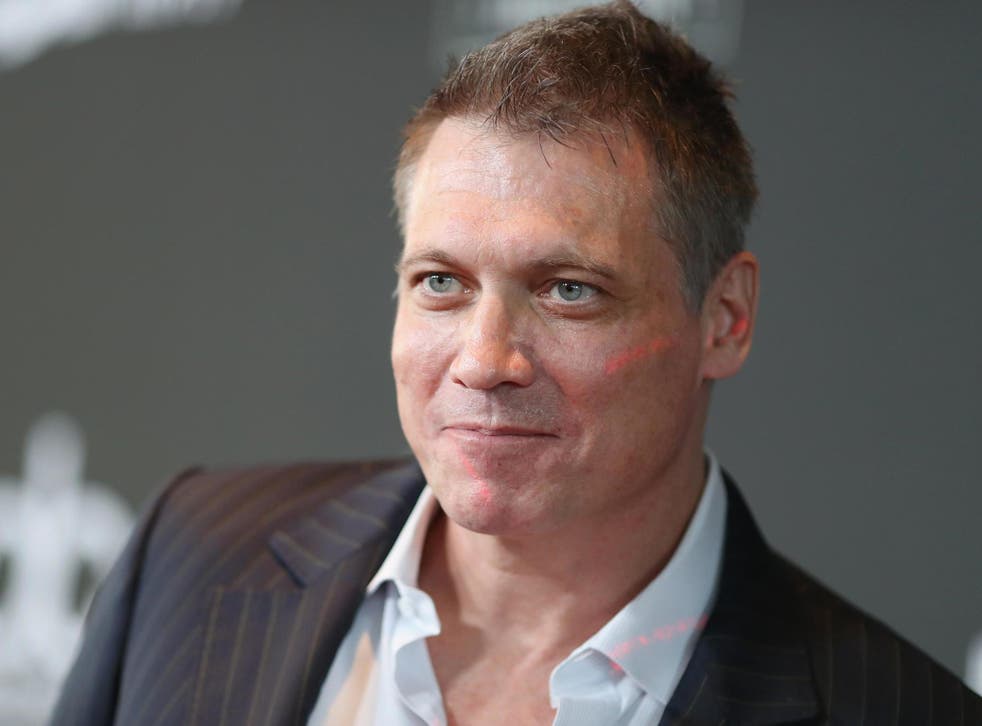 In the first series of Netflix's Mindhunter, we got used to seeing Holt McCallany as detective Bill Tench, locked in mental duels with serial killers. In real life, while preparing for season two, McCallany spent four hours in the company of a convicted murderer. Not just any murderer, but a former follower of Charles Manson who, you may have noticed, is back under the spotlight in a big way. During the same month that marks 50 years since the infamous Manson Family murders – killings that saw the deaths of five people, including Sharon Tate – the cult leader is now a character (played by the same actor) in both Quentin Tarantino's new film and Mindhunter, which returns this week.
In the second episode, Manson is named as the ideal research subject for Bill Tench and Holden Ford (Jonathan Groff), the early FBI criminal profilers trying to predict the behaviour patterns of active killers.
35 best TV villains of all time

Show all 35
Considering Manson wasn't available to meet – he died in November 2017, weeks after the first season was released – McCallany settled for the next best thing. Bobby Beausoleil became associated with Manson in 1968 and, one year later, tortured and killed musician Gary Hinman, seemingly under his leader's spell. Just one week after fleeing the scene, Beausoleil – once described by Truman Capote as "the key to the mystery" of the cult's "homicidal escapades" – was apprehended by police and has been behind bars ever since. Chillingly, it's his arrest that's believed to have instigated the Manson Family's infamous murder spree, which took place just two days later. So, what did McCallany find?
"Bobby did kill a man – I'm not trying to diminish that – but he's done half a century in prison for that crime," the gravelly voiced actor says on the phone, continents away. "I asked him every detail about the Manson crimes and I can tell you right now that I honestly believe Bobby deserves a second chance in life. He's spent 50 years in jail and will not commit another crime. I'd bet my life on it."
It's a bold statement and one I wonder whether he'd apply to all convicted murderers in similar positions.
"Absolutely not. But you can't just paint them all with the same brush; you have to look at each individual guy."
This, McCallany tried to do. His Mindhunter research brought him to Shawangunk Correctional Facility in New York, the home of David Berkowitz, who's the first new criminal Tench and Ford meet in season two. Berkowitz terrorised the city of New York in the summer of 1976 with a series of random shootings following which he'd taunt police with letters signed with his moniker "Son of Sam". McCallany found himself moments away from meeting Berkowitz when the proverbial cell door was slammed in his face.
"That was very disappointing to me," the 55-year-old says. "I wanted to sit in front of him and have the experience of looking in his eyes to try and make a determination in my own mind of whether this was the same man who murdered those people in the 1970s. My instinct is it probably isn't. There isn't a tremendous amount of support in the law enforcement community for the idea of rehabilitation, so it's about putting myself in the situation so I can get the fullest understanding of who these people were."
His dedication to the acting profession stems from a gratefulness to actually be a part of it. McCallany (pronounced "mick-al-uh-nee") wanted to be on screen from the age of six, but found those wishes blocked by his parents who demanded he complete his education before following them into showbiz – his mother being celebrated cabaret singer Julie Wilson and his father Tony-winning producer Michael McAloney. Their friends included the legendary Steve McQueen. ("Steve would occasionally come to the house and I thought he was absolutely the coolest guy on the planet," McCallany says).
Access unlimited streaming of movies and TV shows with Amazon Prime Video Sign up now for a 30-day free trial
Sign up
Insistent to the end, his parents sent their sons – including Holt's brother, Michael Jr – to study in Dublin, far away from the allure of Hollywood. But after their divorce, McCallany returned to the US and took matters into his own hands. "I won a bit of money in a poker game when I was 14 years old and the next day, I bought a ticket for the Greyhound bus to Los Angeles to try and be a movie star," he recalls, laughing.
His efforts failed. After a short period in which McCallany sold screwdrivers to make ends meet, his father tracked him down and sent him back to Ireland. It wasn't until he reached 24 – after studying art at the Sorbonne, theatre at L'École Marcel Marceau (both in Paris) and partaking in an extensive course on Shakespeare at the University of Oxford – that he landed his first film role in the (dreadful) horror sequel Creepshow 2 (1987).
Enter David Fincher. The American director plucked McCallany out of obscurity to cast him in his first feature: Alien 3 (1992). Legend surrounds the production of the film, which was plagued with so many issues that Fincher declared he'd "rather get colon cancer" than direct again. McCallany blames 20th Century Fox.
"Part of that problem stemmed from the fact studio producers weren't putting as much confidence in David as he deserved," McCallany says. "They were constantly rewriting it and the cut of the film that was released wasn't his, which was really frustrating for him. They should have trusted him more. In light of the enormous success he's had, no one would second guess him now."
Over that next decade, McCallany was never far from Fincher's mind. In 1993, he appeared in the director's music video for Madonna single "Bad Girl" (the one with Christopher Walken) and appeared in 1999 drama Fight Club as one of Brad Pitt's scrappy disciples. (McCallany calls the film Fincher's "masterpiece"). Two years later, the filmmaker offered him a role opposite Jodie Foster and Forest Whitaker in Panic Room (2002), but he turned it down due to scheduling conflicts.
They reunited on Mindhunter in 2017, more than 20 years after first working together and it's no surprise that Fincher, who directs three episodes of the new season, called upon McCallany for the role of Tench. His is a character whose gruff exterior belies a dormant tenderness – in other words, McCallany in a nutshell. With the character, who is based on living profiler Robert Ressler, McCallany has found someone he not only hopes to play for three more planned seasons, but one he'll be remembered by. "It's a transformational experience in my life," he acknowledges.
Mindhunter season 2 trailer
And as long as Netflix continues to bet on the show, McCallany will try to meet the real-life criminals it depicts regardless of how infested his mind becomes with the brutal crimes they committed. He feels, as an actor, it's the least he can do.
"I don't shy away from any of it," he says. "I try to put myself into the mind of the murderer and really break it down. But, at the same time, I'm not under the tremendous pressure actual FBI agents are under in trying to get these guys off the streets. If they don't do that job well, more people will be killed. They pay a real price to do that kind of work and I have a lot of respect for them. Me? I'm just an actor on a television show."
Mindhunter season 2 is available to stream on Netflix on 16 August
Register for free to continue reading
Registration is a free and easy way to support our truly independent journalism
By registering, you will also enjoy limited access to Premium articles, exclusive newsletters, commenting, and virtual events with our leading journalists
Already have an account? sign in
Join our new commenting forum
Join thought-provoking conversations, follow other Independent readers and see their replies