State of the Arts
Why does I'm a Celebrity try to drum up controversy, when that's the least appealing part of the show?
Call her heartless, but when the world is burning, arts columnist Fiona Sturges struggles to get fired up over the rights of mealworms. It's the C-list stars she finds most intriguing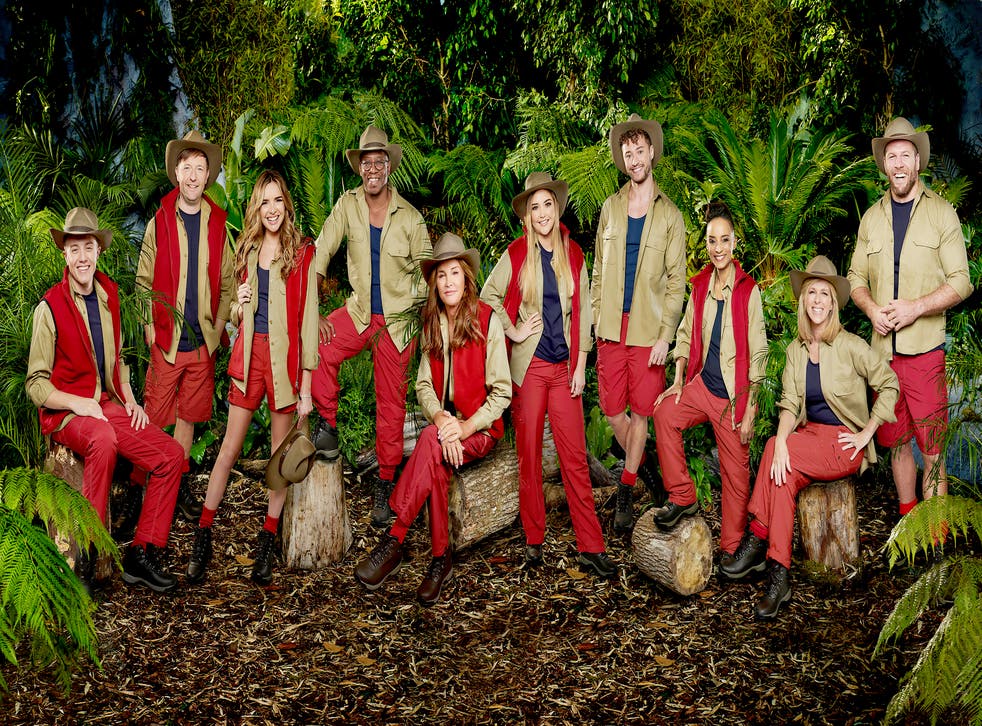 We are, incredibly, in the 19th year of ITV's I'm a Celebrity, the reality behemoth devoted to the ritual humiliation of vaguely recognisable people who once had a hit single or were murdered in a soap opera. Let's be honest: there is nothing intellectually stimulating going on in the jungle. In between the festive Iceland ads and smirking commentary from Ant and Dec, tracksuited contestants get to fling themselves face-first into a vat of maggots and scrap over who does the chores. Meanwhile, the viewers, snug at home in their onesies, watch in their droves.
The first time I watched the show, my child and I had flu, our home was being treated for damp and we were marooned for a fortnight in a single room living on tea and tinned soup. It turned out to be just what the doctor ordered ­­– an undemanding cocktail of mindless bickering, heartwarming camaraderie and diary-room confessionals. Stacey Solomon chewed on a kangaroo penis; Gillian McKeith pretended to faint; Nigel Havers charmed the cagoules off everyone. It was glorious.
More aggravating in recent years has been the requirement that, in the run-up to and throughout the show, old controversies must be exhumed and new ones concocted – because watching terrified famouses soil themselves in the dark in a tunnel of hungry rats apparently isn't enough. Certainly, the absence last year of the host Ant McPartlin following a drink-driving incident and stint in rehab, and the decision to temporarily replace him with This Morning presenter Holly Willoughby, was presented as a matter of life-altering importance.
I'm a Celebrity 2019 line-up

Show all 11
Would the programme survive the temporary separation of Britain's favourite power couple? Would Willoughby be able to match McPartlin's apparently superhuman ability to read from an autocue? The nation was ­agog – or so we were told. Now, as the new series prepares for lift-off on Sunday, photos of Ant and Dec are already circulating – and the hosts look like a blissed-out couple preparing to renew their wedding vows. In an exclusive, edge-of-the-seat Mail Online interview about his return to the series this week, Ant revealed he was "very excited". So now we know.
Where the show continues to be built around the same reliable format ­– older entertainers and sportsmen and women are mixed with younger soap stars who, it is hoped, will happily be filmed in their undies in the shower ­– a more wearying sense of deja vu sets in at the annual outrage over the series' unwitting insect stars. Call me heartless, but, when the world is burning, I struggle to get exercised over the rights of mealworms. In any case, this week Chris Packham has extended his annual plea on behalf of the creepy-crawly community, only to be ignored by producers who will doubtless be quietly high-fiving one another at yet more column inches devoted to the show.
I'm A Celebrity: meet the 2019 celebrity campmates
Elsewhere, the drip-feeding of contestants' identities is well under way – Caitlyn Jenner, Girls Aloud's Nadine Coyle, EastEnders' Jacqueline Jossa and ex-footballer Ian Wright are confirmed – while a question mark still hangs over Richard Madeley (although, really, when is that not the case?). The Capital FM host Roman Kemp has also been confirmed, and has already felt compelled to apologise for an online misdemeanour related to unflattering comments made years ago (about a pop group) that no one had clocked until he brought it up. It's almost as if, by creating a story around Kemp, the programme-makers hope viewers will become more invested in a man no one who lives outside of London has heard of.
Rare is the day, of course, that a television network will trust its audience to watch a long-running, prime-time light entertainment show without throwing in some confected indignation – see also Strictly Come Dancing and The X Factor, where the shows are in danger of becoming a side-order to off-stage scandals. But while The X Factor should clearly have been euthanised years ago, and the shine of Strictly is beginning to pall, there's something reassuring about the arrival of I'm a Celeb. As the autumn chill sets in, and we retreat indoors, we get three weeks to tune out of the disaster movie that is the news and immerse ourselves in C-listers deprived of their beauty regimes and revealing their true selves.
For all the sadism of the series' bushtucker trials, fans of the show might recall how, last year, it was won by Harry Redknapp​, a former football manager who was relentlessly kind to his fellow contestants and who daydreamed about his wife Sandra's jam roly-polys (not a euphemism). Forget the scandal, the gossip and the outrage. I'm a Celeb may invariably begin as a bid by its participants to jump-start ailing careers, but it invariably turns into something else: a competition in which unlikely friendships are formed, good deeds are rewarded and the human spirit triumphs. The rest is just noise.
Join our new commenting forum
Join thought-provoking conversations, follow other Independent readers and see their replies