Big Brother star Jade Goody's racism foretold the forces behind Brexit
A new three-part Channel 4 documentary examines the life and death of the reality TV star. Adam White talks to the filmmakers about the woman mocked as the 'epitome of chav', in an era when engineered cruelty was the name of the game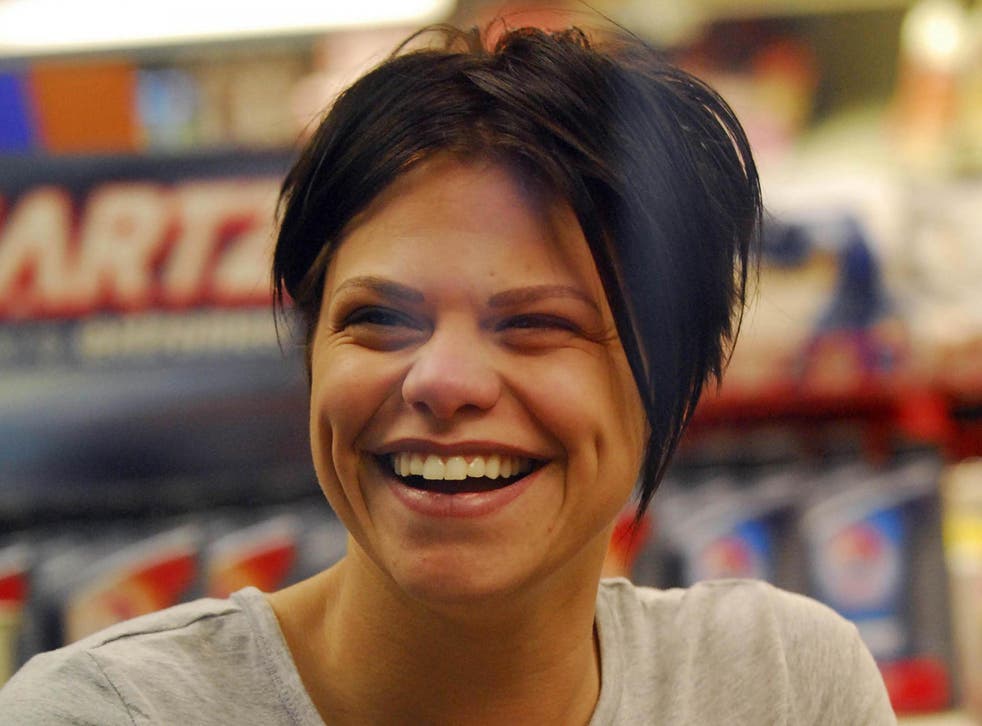 The seeds of Brexit didn't begin with a bus, or a Farage, but with a beautiful Indian woman being told by a foul-mouthed reality TV contestant that her "head was so far up her own arse [she] could smell her own s***". Jade Goody's behaviour towards the Bollywood star Shilpa Shetty in the 2007 series of Celebrity Big Brother, three years after becoming a star on the non-celebrity version of the show, was born out of working-class insecurity, decades' worth of political abandonment and increasingly poor state school education. It was also ugly, racist and ignorant, leading to an international uproar. But it now reads as oddly prescient.
"If you look at that whole section of her story, you see in there the seeds of a divided country," Channel 4's documentary commissioning editor Alisa Pomeroy explains. "The race episode was like a massive dose of truth at the time, and Jade was revealing the thoughts of a division of a nation that had been largely suppressed in the politically correct and liberal New Labour era." Series director Rob Coldstream continues, "If you want to know about that disjuncture between the left-behind, as they're called, and the establishment, look at Jade's story."
Trailer for Channel 4 documentary on Jade Goody 'The Reality Star Who Changed Britain'
Jade: The Reality Star Who Changed Britain, a three-part Channel 4 documentary series commemorating 10 years since Goody's death from cancer, reflects the extraordinary journey of a woman who became one of the first stars of the reality television age, lived and died before the cameras, and has lodged herself in the public's consciousness as both a hero and a villain. And through her interaction with Shetty, she became an unknowing representative of the social discord that would ultimately lead to Brexit.
"We were sleepwalking into the future," Coldstream says. "We'd been lulled into this sense that things could only get better. There was a sense that everyone thought like us, or thought like the liberal left, and when you look at Brexit and lots of things that have happened since, we were conning ourselves. And that's the interesting thing in the programme, I think. You can see it all within Jade's story."
The series opens with a flurry of archival footage – blurry VHS tapes of fresh-faced twenty-somethings eager to be "discovered" and insisting why they would be worthy of entering the Big Brother house. One girl is dressed in a giant cow outfit, another does a handstand, a man stands naked from the waist down with just an elephant trunk covering his modesty. It's all increasingly effortful. But then there was Jade. Dressed in a crop top and a glittery belt, as if she was a lost member of Atomic Kitten, she boasts that she can fit her entire body through an elastic band, and proceeds to introduce herself. Of the thousands of applicants, executive producer Ruth Wrigley noting that she once received 52 sacks of audition tapes in a single day, Jade was the first that felt like a camera-ready star.
When she actually arrived on TV, however, she was endlessly mocked and ridiculed, reframed as an ill-educated grotesque unworthy of public support. Graham Norton sported an enormous fat suit while imitating her in a sketch on his chat show. The Mirror's Kevin O'Sullivan dubbed her "the epitome of chav", while tabloids ran stories with headlines that included "evict the pig" and, in reference to a late-night strip poker game, "streaking bacon". Screengrabs of her face contorted into increasingly unflattering expressions dominated newspaper front pages. At one point, a tabloid refers to her as "the creature from the black lagoon".
It was a disgust that, while we didn't realise it at the time, was firmly rooted in class, and the fact that someone like Jade – uncivilised, uneducated, unaffected Jade – typically wasn't seen on television for such long stretches of time. This was, after all, an era in which her every move could be beamed directly to us via the 24/7 Big Brother House live feed available on the official Channel 4 website. In effect, she had entered a space that wasn't her own, and was duly annihilated for it.
The best TV shows of 2019 (so far)

Show all 47
"She offended certain sensibilities," Coldstream says, "or people who thought rudeness and farting and getting drunk were bad things. We weren't normally allowed to see this stuff, but it was actually a reflection of British life. I think there was a section of the, as it were, 'intellectual establishment' that was offended by her lack of education, and there was a section of what you might call the 'outraged-from-Tunbridge-Wells' Britain that was offended by her perceived bad behaviour."
Inexplicably to many well-heeled commentators, however, she was also becoming an inspiration – seen as one of the rare cultural figures to have escaped adversity, poverty and a society that had never expected anything of her, and earned money and success regardless. Observers sneered, both at her famous-for-being-famous pedigree, and the idea of the nation's children striving for fame as a result. But it spoke to how far removed wealth and prosperity had become for the majority of the nation.
Access unlimited streaming of movies and TV shows with Amazon Prime Video Sign up now for a 30-day free trial
Sign up
"Big Brother was her only ticket," Pomeroy explains. "This was her only possibility, her ticket out of poverty, and her means to enable social mobility. And there aren't many other ones, are there? In a way reality TV can be seen as an amazing democratising force in that respect, a force for equality… bizarrely."
In death, Goody even obtained the role of a kind of "People's Princess". Her tragic demise similarly wiped the slate clean when it came to what had appeared to destroy her career less than 18 months before. The Shilpa Shetty row led to Indian protestors burning Jade Goody effigies, Gordon Brown, the then prime minister, issuing statements, and a country pondering: "Where did we all go wrong?"
But one of the most interesting aspects of the new series is its eagerness to provide context to the race row, and the simmering tensions, many of them engineered by the show's producers, that inevitably ended up exploding into vitriol. Immediately upon entering the house, Goody, her mother Jackiey Budden and boyfriend Jack Tweed were made the house's "masters", with many of the other celebrities their "servants". It immediately provoked tension, with Seventies singer Leo Sayer, filmmaker Ken Russell and briefly famous rock star Donny Tourette all fleeing the house in outrage at their new circumstances, and Goody and Tweed expressing bafflement at how the other half typically lives.
"You could sit there, and all the celebrities were our slaves," Budden remembers in the documentary. "They had to do everything the Goody family wanted. Polish our shoes, give us dinner. 'I need my gravy a bit hotter, please'". Carole Malone, who was also one of the cast members on the ill-fated 2007 series, adds: "The people that they made the servants were the people who thought themselves to be the bigger stars. And there were we, at the beck and call of what many would call, 'the chav family'".
When Budden was evicted in a shock plot twist that left her unable to say goodbye to her daughter, Goody broke down in tears in the diary room, chastising Big Brother for taking away her closest ally in the house. Combined with the engineered conflict between different "classes" of celebrity, it is difficult to watch, particularly in a climate in which the Love Island suicides have brought to collective attention the psychological responsibilities reality television has historically avoided. Pomeroy agrees.
"It makes pretty uncomfortable viewing now, doesn't it?" she says. "We would not have that particular task in that particular way anymore. We learnt a lot from it, and Channel 4 straight after that series of Big Brother did a massive overhaul of its duty of care protocols which are really stringent and are constantly being reviewed. I suppose it was quite a new genre, reality TV at the time, and huge amounts have been learnt since then." Why these lessons didn't reach other UK broadcasters remains a mystery.
The view that Goody was one of the most important cultural figures of the 21st century isn't a particularly common one to hold, but she was a one-woman reflection of a shifting world, forever transforming how we viewed fame, the internet, and the undercurrent of racism, classism and social discontentment that was always there, but not spoken about until a woman was handed an unexpected platform and changed how we saw things.
Jade: The Reality Star Who Changed Britain begins tonight at 9pm on Channel 4
Register for free to continue reading
Registration is a free and easy way to support our truly independent journalism
By registering, you will also enjoy limited access to Premium articles, exclusive newsletters, commenting, and virtual events with our leading journalists
Already have an account? sign in
Register for free to continue reading
Registration is a free and easy way to support our truly independent journalism
By registering, you will also enjoy limited access to Premium articles, exclusive newsletters, commenting, and virtual events with our leading journalists
Already have an account? sign in
Join our new commenting forum
Join thought-provoking conversations, follow other Independent readers and see their replies