James Spader: 'I like going to the dark places'
James Spader found fame as cinema's poster boy for sexual dysfunction. In his new TV role, he plays one of the FBI's most wanted. Creeps are what he does best, he tells Sarah Hughes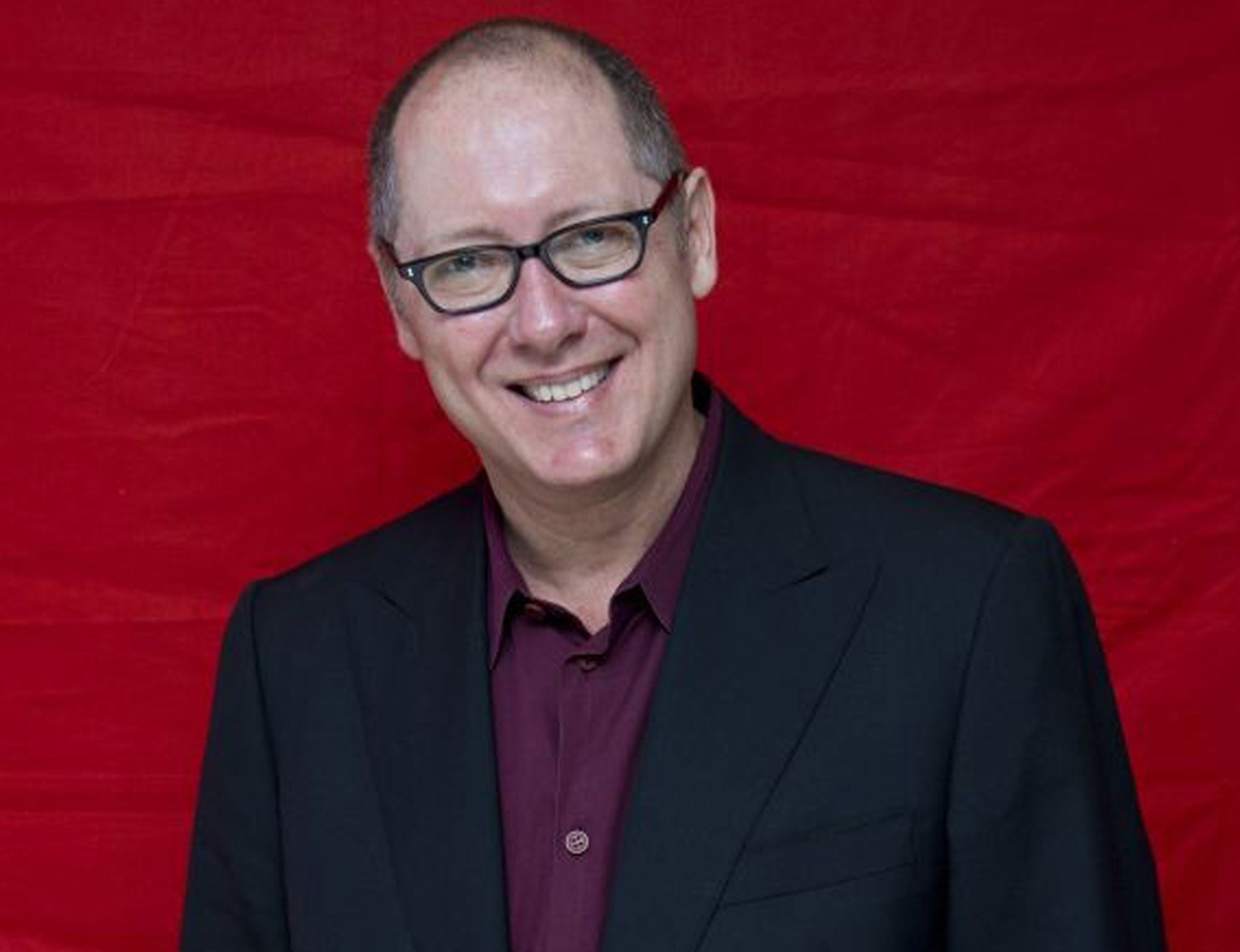 James Spader, the 53-year-old star of such dark delights as Sex, Lies and Videotape, Crash and Secretary, is reeling off his interests away from the screen. "I like to read and listen to music and go for walks and travel and see art. I enjoy cooking and eating and spending time with my family," he says. "I don't really find myself searching for things on the television very much."
It's a slightly disconcerting moment, akin to a movie villain revealing that they like "long walks in the rain, warm mugs of tea and good chats with friends". Few actors have as clearly defined a screen persona as Spader. He is Hollywood's go-to-guy for dark and dysfunctional with a deep, almost hypnotic voice. Even his lighter performances – as the new CEO in the US Office or quirky lawyer Alan Shore in The Practice and Boston Legal – have slightly creepy undertones. "The unknown is very appealing to me," he admits. "I like to be surprised. I love the idea I might know less at the end of reading something than I do at the beginning."
That love of the unknown lies behind Spader's return to television, playing a charismatic master criminal Raymond Reddington in The Blacklist, a new drama which starts on Sky Living on Friday. A well-paced piece of addictive hokum, The Blacklist starts with Reddington, one of the FBI's most wanted, turning himself in and announcing that he has important information but will only share it with the newly qualified profiler Elizabeth Keen. So far, so Silence of the Lambs.
"I can see why people have made the Silence of the Lambs comparisons," says Spader. "The imagery in the pilot episode with a dangerous and enigmatic guy contained in a box and a younger FBI woman… But the parallel stops immediately because Red isn't a psychopath and the relationship is based on something real and intimate."
Having received rave reviews for his turn as eccentric political operative WN Bilbo in Stephen Spielberg's Lincoln, Spader wasn't actively searching for a television role "but it sort of grabbed me". And, while it's early days in what could prove a gruelling schedule (he jokes about allowing himself "the illusion there's an escape hatch"), there's no doubting that playing the enigmatic Red, a man of crooked wit and stylish substance, appears to be good for Spader. In recent years he has appeared distinctly pudgy, as though he had not simply accepted his middle-aged spread but positively embraced it. By contrast, the man sitting opposite me wearing a sharp pinstripe suit and crisp white shirt, grey hair closely cropped, looks trim and healthy. He'll never again have the angular beauty of his youth – which won him a series of roles in teen flicks in the 1980s and made him Hollywood's favourite preppy bad guy – but he is undeniably charismatic.
"You know, I've had tremendous opportunities in film and continue to have them but it's such a different thing to do a television show and I'm very lucky to be able to do them both," he says, lighting the first of three cigarettes. "I love the idea that in three years I'll read a script that'll set me back on my heels. Of course television has a relentless schedule so if you don't have the element of surprise it becomes terribly tedious."
"I'm not a planner," he admits. "I like to try something different, to just see what happens." Thus he has just agreed to play Ultron, the villain in Joss Whedon's Avengers sequel because "I think it'll be a lot of fun and it's incredibly nostalgic for me. When I was a kid my best friend had trunks of comics and I didn't have any so I used to love going for sleepovers at his house. Also I have three sons and two of them have a great interest in comics so they're excited I'm playing the role."
The child of two teachers, Spader grew up in Massachusetts and has some of that state's notorious reserve – he has stated in previous interviews that "my personal life is not for public consumption" and has always preferred to carve out a life away from the headlines. In the 1980s when he was on the periphery of Hollywood's infamous brat pack and close friends with the hard-partying likes of Robert Downey Jnr and Eric Stoltz, he was also married to first wife Victoria Kheel and helping her raise their two sons. (He divorced Kheel in 2004 and has one son with his current partner, Leslie Stefanson.)
He claims not to know how he became a poster boy for sexual dysfunction – playing an impotent voyeur in Sex, Lies and Videotape, a man who has sex with amputees in Crash and a sadist in love with a masochist in Secretary. "It must be something about me I guess… Nobody knows what happens behind closed doors, do they?" he says. "I like the dark places, that's what I'm curious about."
Access unlimited streaming of movies and TV shows with Amazon Prime Video
Sign up now for a 30-day free trial
Sign up
Access unlimited streaming of movies and TV shows with Amazon Prime Video
Sign up now for a 30-day free trial
Sign up
He has previously said he has had a lazy career. "I think the fact acting became a profession was accidental," he admits. "I mean acting is something that I've always done but when I was a child it was called make-believe and it only became acting when it had a discipline." He laughs. "Really, when I first came out into the world I thought it might be exciting to be a pirate or a detective or something but I guess I realised that if you make-believe for a profession then you can do that as well as other things."
It's a refreshingly irreverent take: "In terms of being lazy I should probably qualify that," he says. "I'm absolutely the polar opposite of that in that I work very hard when I when I'm working but I'm just someone who doesn't like to act too much." He pauses. "Yeah, I know that sounds odd given I'm about to star in a weekly drama on a broadcast network. Here I am, acting way too much, once again but it's more that I like living my life as much as I like working… Basically I can consume just as much unemployment time as I can employment time."
He shoots me a wicked sideways look: "I've always cherished my time away from work – it's not always relaxing but it's definitely worthwhile."
'The Blacklist' starts on 4 October at 9pm on Sky Living
Join our commenting forum
Join thought-provoking conversations, follow other Independent readers and see their replies