Interview
Jason Clarke: 'Film audiences today are owned by big business and Marvel'
People have forgotten how to examine films properly, says the 'Catherine the Great' star, still smarting from the reception for 'Serenity'. He talks to Adam White about working with Helen Mirren, Cate Blanchett and the Olsen twins, and what Australian actors have to do to make a living.
Wednesday 02 October 2019 17:10
comments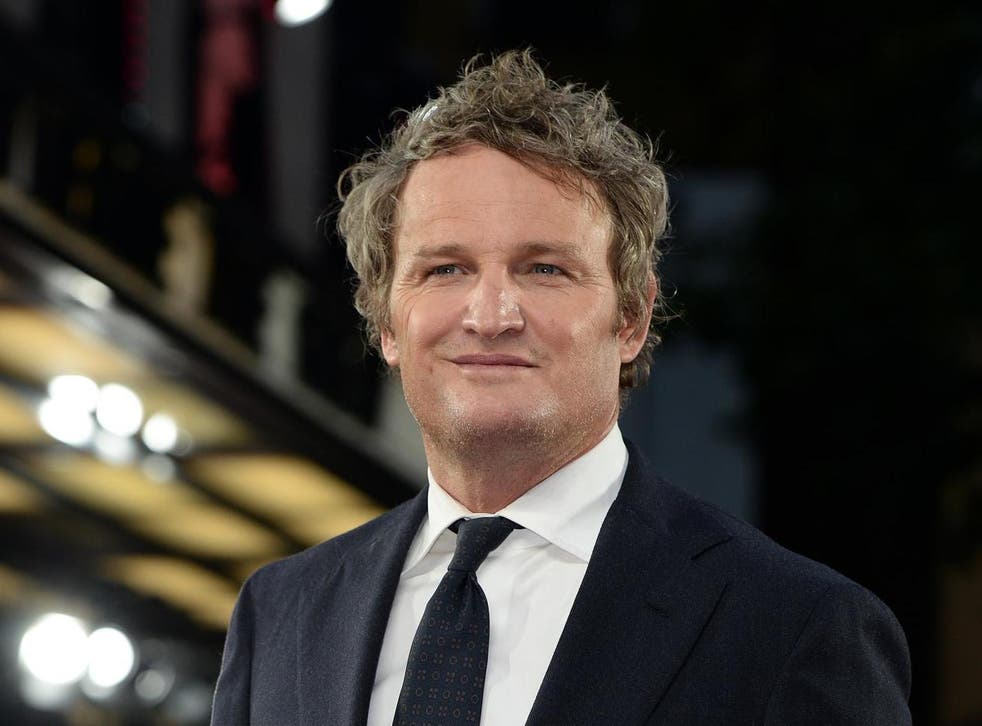 Jason Clarke owes his career to the Olsen twins. "They were integral," laughs the star of Dawn of the Planet of the Apes, when I ask about his scene-stealing work in Our Lips Are Sealed – a 2000 straight-to-video vehicle for the former child stars turned pouty, chain-smoking fashion moguls. "The money I got from that helped me move to America. I was able to move into an apartment on my own. It's all a chain of events in the end, with one thing leading to another." The trio have run into each other once or twice in the years since, he says. "It's always one of those 'We think we know him' things."
To be fair to the Olsen sisters, Clarke has one of those faces. A blend of comfortable familiarity and uncertain ambiguity, it has been appearing in movies big and small for more than two decades. The 50-year-old native of Queensland, Australia, has had lead roles, notably opposite Keira Knightley in The Aftermath and the underrated Chappaquiddick (in which he played Ted Kennedy), but he's better known as a consummate supporting player. Films such as First Man, Zero Dark Thirty, The Great Gatsby and Everest have therefore cemented him as an actor who is incredibly recognisable, even if you may not know his name. It's how he likes it.
"I've led shows and I've led films, and you have to get up every day and make it happen and it's taxing," he explains. "Your family life and everything is just down the tubes. And you've gotta take care of yourself. Because if you don't then it's on you, it's not gonna work. I'm an ensemble player. But I love being able to move around into different genres, or whether it's England or America or Australia, and just mixing it all up. I still love what I do, and I love the life that I'm living and I have energy for both [leads and supporting roles], which is gonna sustain me hopefully until I'm Helen's age or older, and I'll still love it."
The Helen of which he speaks is Dame Helen Mirren, who this month may be the key to Clarke finally becoming more of a household name. In the lavish Sky Atlantic historical drama series Catherine the Great, he is Grigory Potemkin, the charismatic army officer who became Catherine's most trustworthy adviser, most rapacious lover and closest confidante. The show is glitzy, bloody and licentious, existing somewhere between The Tudors and Game of Thrones, but it is also fiercely intimate. Strip away all the Russian palace intrigue and power play and Potemkin and Catherine are movingly tender together, all intimate correspondence and deep-seated pain.
Clarke says he loved all of Potemkin's different modes, but fell most for how "heightened" he was. "He's histrionic but very emotional, aggressive but tender, and he's out there founding countries and cities and dealing with Malaria," he explains. "He's f***ing great! I loved him. It was challenging, because you had to bring it. You can't be a timid Potemkin. I remember my first day on set thinking, 'I've gotta f***ing go for this, man! Go for it, Jase, find this thing and settle there. I'm not just gonna 'kitchen drama' this."
The best TV shows of 2019 (so far)

Show all 47
Clarke speaks like this quite a bit – lots of referring to himself in the first person, lots of gesticulating and laughing. Restless in a London hotel room, he is somehow always in the process of moving. He's playing with his shoelaces when I greet him, and spends the rest of our time together absent-mindedly swapping the placement of his feet between the floor and a nearby loveseat. His hands are permanently stroking at his arms and running his fingers through his hair, which has been cut into loose and messy curls. Taller and leaner than he appears on-screen and sporting small spectacles, he'd be the shoo-in for the role of a bookish, unexpectedly handsome nerd in a high-school movie if he were 25 years younger.
Past interviews have remarked on Clarke's guarded quality, and his reluctance to give away too much of himself. But he's nothing of the sort today – perhaps because, after so many recent misses, from Terminator Genisys to Pet Sematary, he's excited to be a part of something genuinely very good. He's giddy with excitement as soon as I tell him I've watched three episodes of the show. "Ah, wait until you get to four, dude!"
Clarke and Mirren previously worked together on the haunted house movie Winchester, and became good friends. It was Mirren who suggested Clarke for the role of Potemkin, and when I remark that she had said in a recent interview how his face is "so Russian", he erupts in laughter. "I'll take that well!"
"She's very liberating as a man to work with," he explains. "She gives you confidence. She inspires you to be a great man, and part of finding my character was taking care of Helen as well. Making sure she's laughing, making sure she's energised, making sure she's warm and comfortable and feeling confident. It was a great experience just to spend so much time [with her] creating this."
Access unlimited streaming of movies and TV shows with Amazon Prime Video Sign up now for a 30-day free trial
Sign up
The series also marked a long-delayed reunion between Clarke and the revered Australian actor Richard Roxburgh, who got him his very first professional gig. While attending drama school in Australia in the late 1990s, Clarke failed in his critical studies module, meaning he couldn't complete the year. As a penalty, he had to write an essay on the Australian theatre world, and was put in touch with Roxburgh's then-fledgling theatre company. While interviewing him for the essay, Clarke mentioned that he was training to be an actor, and Roxburgh kindly put him in touch with a director working on a production of Shakespeare. Allowed to audition for it, Clarke eventually won a role, starring alongside one or two actors you may have heard of.
"It was for The Tempest, and it was Cate Blanchett and Hugo Weaving and Richard Roxburgh," he recalls. "It was a cast from heaven in Australia. So to see Rox all these years later in this was really good. I very rarely work in Australia, so it meant we caught up."
After The Tempest, Clarke became a jobbing actor in Australia, appearing in homegrown indies and series including Farscape, Heartbreak High and, somewhat inevitably, Home and Away. It was only after seeing so many native Australians making it big in America that he was convinced to throw caution to the wind and try the USA out for himself. His first major US role was in the acclaimed Irish-American drama series Brotherhood in 2006.
"For a long time it was impossible to have a sustainable career and buy a house and have a family just by working in Australia, so people just had to f***ing go," he explains. But brave too, surely? "Of course, but when you're young you don't realise. You're not considering the tomorrows, you're going for the now, and it's not until you do break through and you make a living that you go, 'My god, I was close to the edge there'."
He continues: "But that's what it takes, you know? It's not a business for the faint-hearted. And it's not a business for those with false hearts either. If you just want to be loved or be famous, it'll break you. You've gotta love and be in it for the right thing, to tell a good story and because you enjoy being a part of that."
It's been a mission statement that has produced a number of creative hits in the years since – including the Oscar-nominated Netflix film Mudbound. But it's also meant taking risks that don't always pay off. Earlier this year, Clarke was the very angry husband to Anne Hathaway's femme fatale in the Matthew McConaughey flop Serenity, a film immediately infamous for its audacious last-minute plot twist. The Independent blasted it as "a sweaty collection of neo-noir tropes with one of the most seismically stupid twists in cinematic history". But Clarke believes its notoriety was less because the film was especially bad, and more the result of a culture-wide resistance to experimental and ambitious films today.
"Is it perfect? No. But what the f*** is? It was massively ambitious, and it got treated very harshly," he says. "It's bizarre how people look at things nowadays. Like if Peter Greenaway was to come along now, or early Ken Loach or something – we're too cynical to understand Kes now! Or even to examine, you know, The Cook, the Thief, His Wife and Her Lover. We're too owned by big business and Marvel to examine a film like Serenity properly."
It makes for a convincing argument – and is a testament to how, whatever the outcome, you won't stop seeing Jason Clarke in incredibly polarising and risky projects anytime soon. Something in the Marvel Cinematic Universe, however? Maybe not.
Catherine the Great begins tonight on Sky Atlantic at 9pm
Join our new commenting forum
Join thought-provoking conversations, follow other Independent readers and see their replies