Kiernan Shipka: Mad men's scene-stealer grows up
She's been Don Draper's daughter – now she wants a new test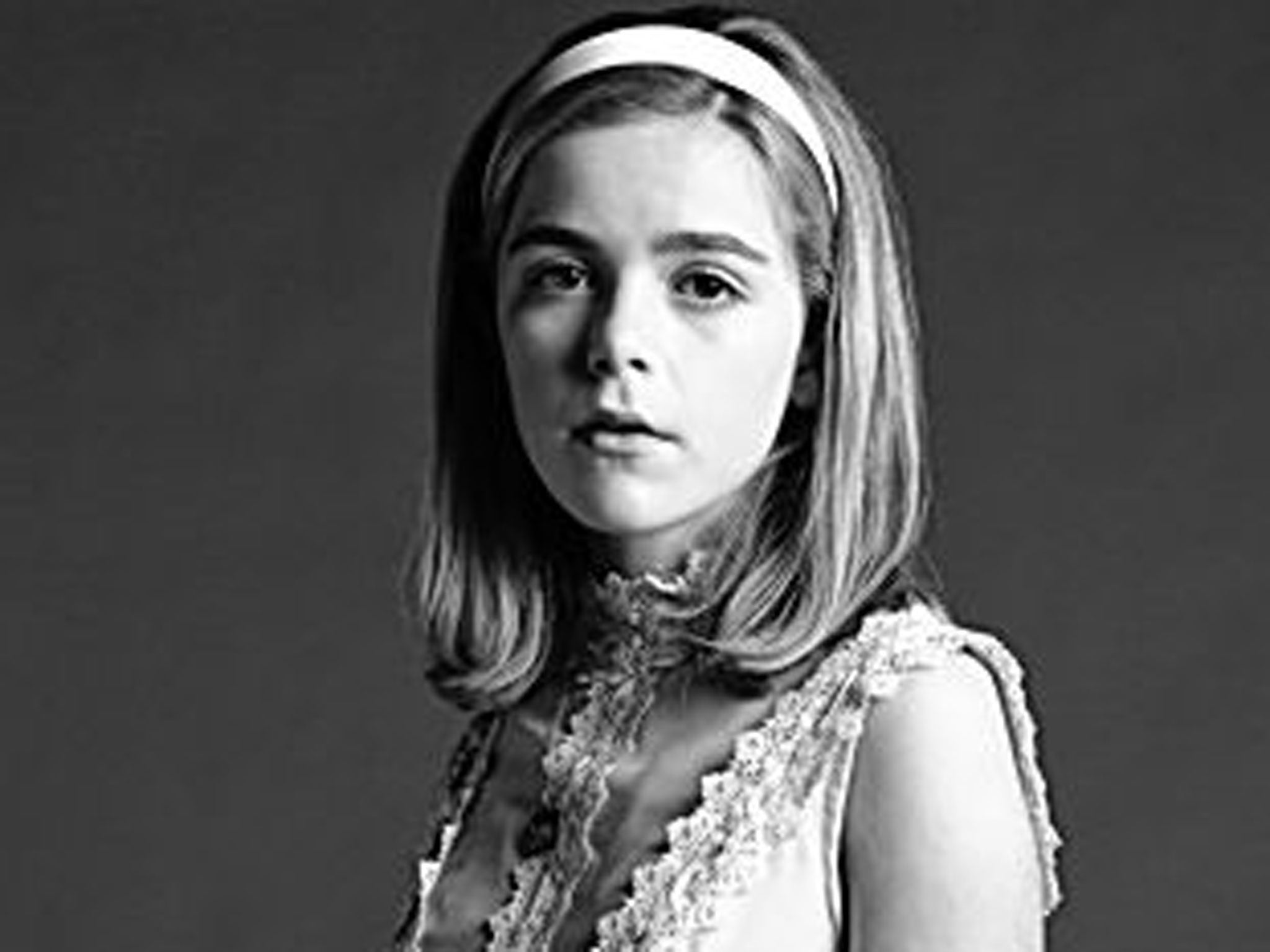 As Mad Men nears its conclusion with a final season of 14 episodes split over two years, attention is turning to what its acclaimed cast will do next. Can Jon Hamm become a bonafide leading man? Are Elisabeth Moss and Christina Hendricks heading for the A-list? Will Vincent Kartheiser free himself from Pete Campbell's snivelling shackles? And most interestingly of all – what will the scene-stealing Kiernan Shipka, who plays Don's old-beyond-her-years daughter Sally, do next?
The immediate answer is head in the opposite direction from Matthew Weiner's critically acclaimed drama with the lead role in US channel Lifetime's new feature-length adaptation of Virginia Andrews' schlock classic Flowers in the Attic, which airs on US television in January.
Andrews' book, first published in 1979, is a melodramatic stew of incestuous love, evil grandmothers, deceitful mothers and innocent children locked away. It's also a surprising choice for the now 14-year-old Shipka, who has talked previously of not being allowed to watch much of Mad Men due to the adult nature of its plots.
While her decision was presumably partially driven by the made-for-television movie's cast – Heather Graham will play the children's mother and Ellen Burstyn their vengeful grandmother – it's also true that the articulate and poised Shipka, who has been in Mad Men since she was six-and-a-half-years old, appears increasingly interested in taking risks.
"A lot of people thought through seasons past that [Sally] hit her bottom but now is truly where she's going to get herself into trouble. I hope so. It would be really fun. It'd be awesome," she told New York Magazine, adding: "If I was a viewer only I'd want her to end up happy. But as the actor, I feel like it would be fun if Sally went through more ups and downs next season."
In that light, her decision to star in Flowers of the Attic and take a small role in indie movie Very Good Girls suggests that Shipka could be aiming for a similar career to that of fellow child star Chloë Grace Moretz. Moretz, now 16, also began on television with an eye-catching turn in the short-lived Dirty Sexy Money before building a strong movie career flitting between edgier roles in films such as Kick Ass and Let Me In, and more family-friendly fare such as Hugo. She next appears as the complicated heroine of Gillian "Gone Girl" Flynn's bleak thriller, Dark Places.
It's easy to imagine Shipka, who has brought a startling maturity to her portrayal of confused, awkward Sally, betrayed by parents and friends alike, following a similar trajectory. Increasingly known for her elegant, age-appropriate fashion sense – as well as for managing to look both at home on the red carpet and, refreshingly, as though she is thinking of more entertaining things to do – she is also keen to demonstrate her comic timing, starring in a series of witty shorts for funny ordie.com and making an entertaining cameo in sitcom Don't Trust the Bitch in Apartment 23.
Meanwhile, there are still those final 14 episodes of Mad Men to film. Show creator Weiner has been tight-lipped on what Sally's future might hold although he did remark, only half-joking, that: "Sally has a lot of problems. She's inherited a lot. I predict smoking. I predict alcoholism."
Shipka herself claimed there was some hope for her character, while adding that she'd "like to see her rebel a little more". One thing is certain, whether Sally faces rehab or redemption Shipka will play out her end game in style.
Join our commenting forum
Join thought-provoking conversations, follow other Independent readers and see their replies