State of the Arts
From Killing Eve to The Handmaid's Tale: Why do hit TV shows outstay their welcome?
In our weekly arts column, Fiona Sturges assesses the year in TV so far, and looks at how certain shows risk destroying their own legacy from not knowing when to quit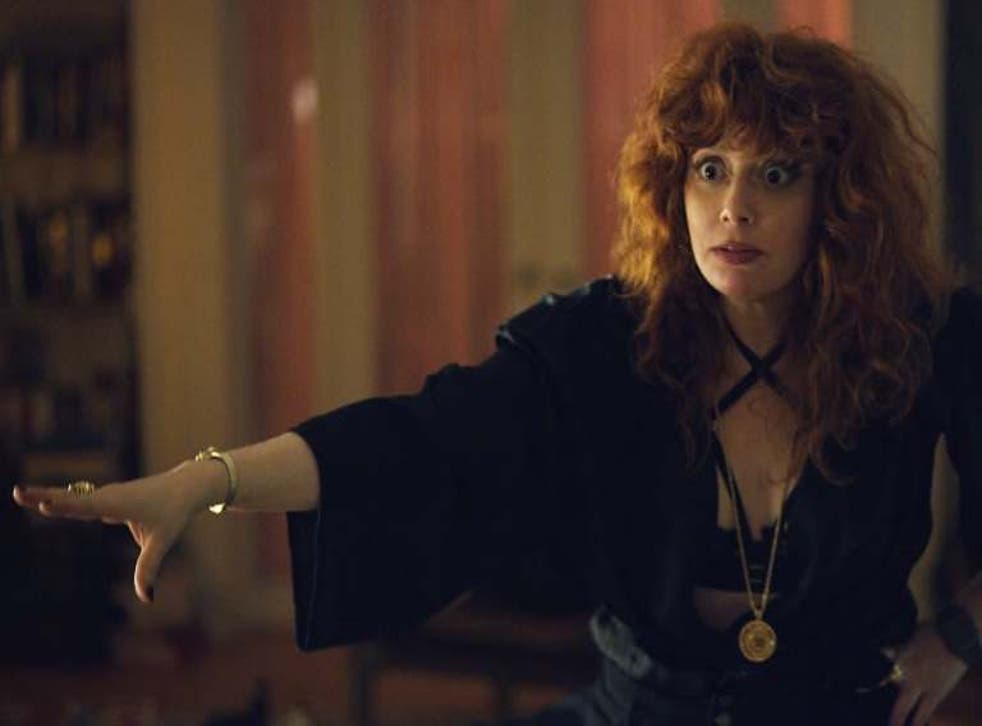 I think we can all agree that this has been another vintage year for TV drama. We are only at the halfway mark and we've already feasted on Chernobyl, Years and Years, The Virtues, When They See Us and Sex Education, each of them arriving with breadth, ambition and apparently bottomless budgets. Near the top of the pile is Russian Doll, a masterful rethinking of the Harold Ramis movie Groundhog Day in which Natasha Lyonne's Nadia is marooned in a time loop, destined to die and be catapulted back to the bathroom at her birthday party where Harry Nilsson's "Gotta Get Up" plays relentlessly on the stereo. I loved watching the bitingly funny Lyonne – formerly known as Nicky, the trust-fund junkie from Orange Is the New Black – wobbling around New York's East Village, fag in hand, trying to get to the bottom of her never-ending nightmare. So by rights I should have cheered at the news that it is returning for a second season. In fact, my first thought was: "But why?"
In its final episode, Russian Doll seemed wrapped up: subplots were addressed, long-buried traumas confronted, and, in the midst of a street carnival, parallel universes potentially united. It was a succinct and triumphant ending to a smart and funny series that retained enough ambiguity to leave you wondering whether Nadia and her similarly adrift friend Alan were able to resume their lives as before – or whether multiple realities and violent deaths would be their new normal. What it didn't do is leave this viewer anticipating another eight hours of the protagonists repeatedly coming to a sticky end while attempting to escape their infernal loop.
The highest-rated TV shows on IMDb

Show all 10
With so many shows competing for our eyeballs, TV networks are under more pressure than ever to keep us glued to their big-budget prestige shows. So when a bona fide a hit comes along, the temptation to make a follow-up is irresistible. But it's a special series indeed that can replicate the arc of a near-perfect first season – just ask the makers of Killing Eve, the lauded thriller about Sandra Oh's MI6 agent and Jodie Comer's sociopathic assassin, who have come a cropper with a second series that has failed to match the wit and sparkle of its predecessor. Or how about The Handmaid's Tale, which, after an electrifying first series that stayed close to Margaret Atwood's source material, took a downhill slide in the second, abandoning Atwood's astute social commentary in favour of pointless, pitiless torture-porn?
There are notable exceptions, of course. Currently bucking the trend of the Disappointing Second Season Syndrome™ is Big Little Lies, which, having come to a satisfying conclusion at the end of series one, has returned and shown that there is life in the aftershock of murder. Against the odds, Fleabag excelled itself earlier this year with a second series that found fresh themes to explore via a hard-drinking, potty-mouthed priest. But for every second series that pulls it off, there are countless more where the plot loses its way and the viewers run for the hills. Think Homeland, in which Clare Danes' CIA agent became implausibly hot for a suspected terrorist; Lost, which saw the cast joined by a gaggle of fresh plane survivors who nobody noticed had been living around the corner; and True Detective, which, in its second iteration, saw Colin Farrell sadly upstaged by his own moustache.
None of this is unexpected: the "sophomore slump" is a known condition in which a second effort falls short of the standards of the first. At universities, it describes the performance of once-keen students who stay in bed for their second year; it can also refer to athletes who, after a stellar first season, begin to flail in the second. It's a well-known affliction among musicians too, from Stones Roses and The Strokes to Alanis Morissette, giving credence to the cliche of artists spending so long dreaming about their first LP that the second one is invariably an afterthought.
Lately, we've seen high-profile cancellations of Netflix series including Santa Clarita Diet and Sense8, which suggests change – specifically a more ruthless approach to underperforming shows – could finally be afoot. But that doesn't help a series such as Russian Doll, which, barring a Fleabag-style miracle, is in danger of destroying its own legacy by giving us a second helping.
Killing Eve Season 2: Official trailer
Like humanity itself, television is doomed never to learn from past failures. Rare is the show that can go on and on without losing the qualities that gripped audiences at the start, but that doesn't stop them from trying, even in the face of dwindling ratings and critical drubbings. In the age of the binge-watch, the impulse among TV commissioners seems to be bigger, longer, louder. For me, though, the best television is the kind that leaves you not glutted and bilious but hungry for more.
Register for free to continue reading
Registration is a free and easy way to support our truly independent journalism
By registering, you will also enjoy limited access to Premium articles, exclusive newsletters, commenting, and virtual events with our leading journalists
Already have an account? sign in
Register for free to continue reading
Registration is a free and easy way to support our truly independent journalism
By registering, you will also enjoy limited access to Premium articles, exclusive newsletters, commenting, and virtual events with our leading journalists
Already have an account? sign in
Join our new commenting forum
Join thought-provoking conversations, follow other Independent readers and see their replies