Kunal Nayyar interview: The Big Bang Theory actor on kissing Winnie Cooper, letting fame go to his head, and feeling at home in 45C
Nayyar is a British-Indian actor, born in London and brought up in Delhi, best known for his role as Raj in the Emmy-winning US sitcom The Big Bang Theory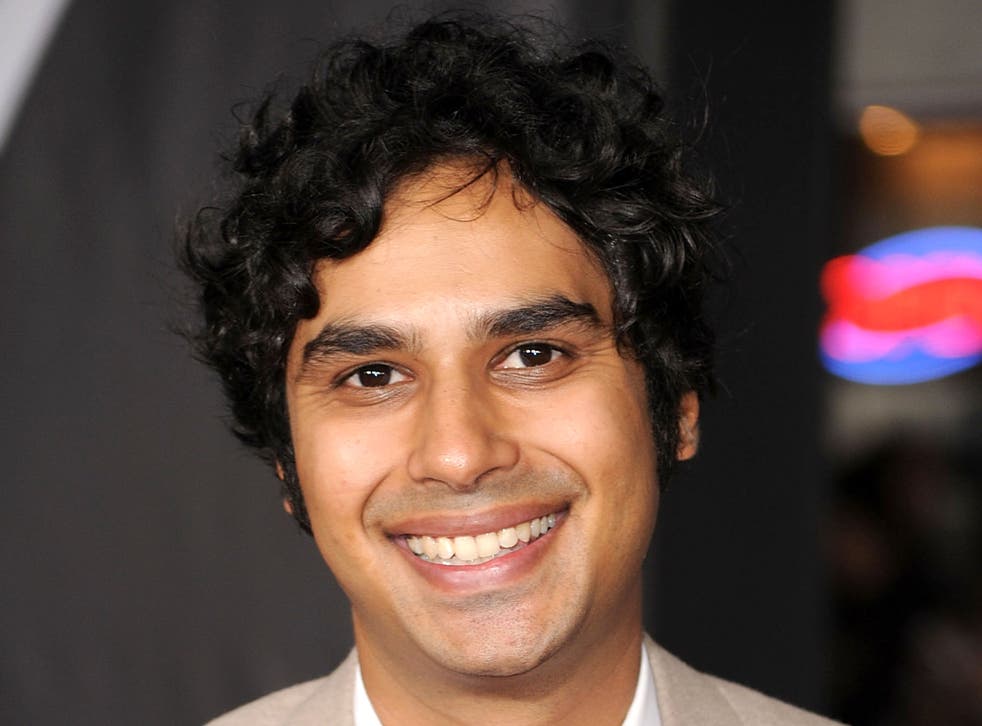 Fame can drive you crazy if you don't understand it The problem is you begin to feel entitled – everyone falls into the trap at some point as it's such a small fraternity of people who get to experience fame. And within that fraternity there is also a hierarchy and that can drive you crazy. You go to a restaurant and it's a crowded restaurant and you have to wait for your table and you think, but I'm famous, why should I have to wait for my table and be bothered by all these people who want my picture? Those are the thoughts that begin to happen; you can't help yourself…
Life came full circle when I got to kiss Winnie Cooper The Wonder Years was one of my favourite shows growing up, and Winnie [played by Danica McKellar] was the woman of my dreams. The night before the shoot [on The Big Bang Theory, in which McKellar was to appear], I was tossing and turning and thinking, "Oh my god, is this reality, is it going to happen?" I remember wondering how I could pull off an "I don't care" cool look. It felt like being in high school again. Of course, it was all in my head; all she was thinking was, "I'm going to be on this great show."
I really hate the celebrity-gossip culture The way the [gossip magazines] see it, in The Big Bang Theory I play this shy guy Raj, who can't talk to women. So they say, oh this shy nerd is dating a former beauty queen [Nayyar married the model and former Miss India winner Neha Kapur]. I'm not Raj, I'm Kunal! Though I don't mind the talk about my six-day wedding with 1,000 guests, or how I came in on a white horse: we'd have had seven days if it wouldn't have made us bankrupt!
I got into acting because I was lonely I arrived in America 15 years ago to study business [at university]. I didn't know anyone and I looked, sounded and smelt different to everyone. I wanted to do something where people were forced to interact with me. A lot of people gravitate towards the theatre because you can feel safe about not being what society expects.
Arts + Ents News in Pictures

Show all 50
I've turned into everything I made fun of when I first arrived in the States I used to be amazed by the choice and abundance in supermarkets: 1 per cent milk, 2 per cent milk or skimmed? It was too much for me. Now it's the opposite. I go to a small grocery store and say, "What is this? Where is my almond coconut milk?"
You can say anything and get away with it if you're British over here The British get away with it because they are so damn charming, with their dry wit and self-deprecation. I call it Hugh Grant syndrome.
Treat a beggar the same as you'd treat a king My father told me that when I was young. When I was growing up in India, we had domestic help, like so many middle-class Indians. Driving around the streets of Delhi in the summer heat, in air-conditioned cars, you'd see seven-year-old beggars. Coming from a developing economy teaches you that all this fame and money stuff is not real. The other side exists as well.
New Delhi still feels like home My roots are there and my whole family is there. When the plane lands and the steward says, "Welcome to Indira Gandhi International Airport, the current temperature is 45 degrees," that's when I feel most at home.
Kunal Nayyar, 34, is a British-Indian actor, born in London and brought up in Delhi, best known for his role as Raj in the Emmy-winning US sitcom 'The Big Bang Theory'. His memoir, 'Yes, My Accent is Real' (£16.99, Simon & Schuster), is out on Tuesday
Register for free to continue reading
Registration is a free and easy way to support our truly independent journalism
By registering, you will also enjoy limited access to Premium articles, exclusive newsletters, commenting, and virtual events with our leading journalists
Already have an account? sign in
Register for free to continue reading
Registration is a free and easy way to support our truly independent journalism
By registering, you will also enjoy limited access to Premium articles, exclusive newsletters, commenting, and virtual events with our leading journalists
Already have an account? sign in
Join our new commenting forum
Join thought-provoking conversations, follow other Independent readers and see their replies