Legion: Jean Smart discusses her role in Noah Hawley's cerebral X-Men spinoff
The Emmy award-winning star of 24 and Fargo on playing Melanie Bird in the TV sleeper hit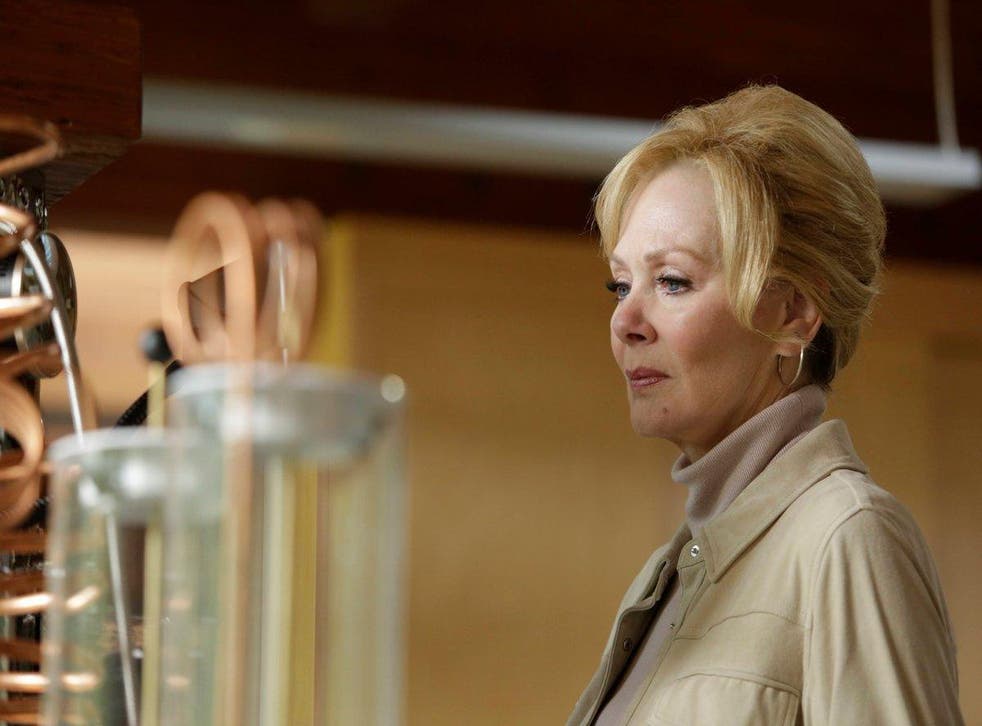 Jean Smart's role in Legion - Noah Hawley's mind-bending X-Men spinoff series - may come as no surprise considering she stole every scene the showrunner supplied her with in season two of his acclaimed drama Fargo.
Not that Smart is a stranger to acclaim; with a career spanning three decades across stage and screen, Smart has racked up five Emmy nominations and three wins including for roles in sitcom Frasier and perhaps most memorably as First Lady Martha Logan in the standout fifth season of 24 in 2006.
We spoke to the actor about her role as the enigmatic Melanie Bird in Legion and why she will continue to work with "genius'" Hawley again and again.
How's your Legion experience been?
It was a little unnerving at first because we'd all sort of look at each other and say, 'Have you read the next script?' Do you completely understand what's going on?' We were all terrified of doing interviews because we so worried we'd sound like idiots. But it became the fun of the show after a while, sort of like getting on a rollercoaster and giving over a little bit of control.
You've worked with Noah Hawley before. Was signing up to this series a no-brainer for you?
Oh, absolutely a no-brainer. I had no idea what it was about. I hadn't seen any script and I thought if Noah wants me and he's writing it, it's a done deal. I'd never done that before; definitely a first.
Would it be the same again with a future TV series created by Hawley?
Absolutely. To me, he is the quintessential renaissance man. I think he is a bit of a genius and he's also a very kind person. I wish we could have spent a little more time with him; unfortunately, we didn't get much of him in person during the shooting because he was very involved with getting ready for Fargo [season] three. He's a busy young man. I think he was fitting in book tours during that as well.
Is there anyone that you've worked with in the past that Noah's reminding you of?
No, not really. He's pretty special.
The TV shows you'll be bingeing in 2017

Show all 27
How does playing Melanie Bird compare with other strong female characters you've played?
I find her very interesting. I'm still finding out things about her, her feelings inside. In that way, she's kind of similar to Floyd Gerhardt from Fargo. They play things from their hearts, don't let people in particularly and so in that way, they're the same. In other ways, they're obviously very very different. One of the driving forces with Melanie is she's never giving up the idea of getting her husband back, so for 20 years, she's been… sexually frustrated. That's my underlying theme for every scene in the show [laughs]. No, I'm kidding.
Jemaine Clements plays your husband - that's a fun slice of casting.
I was ecstatic when they told me he had accepted the part. I was such a fan and [I'm] even a bigger fan now. I'm just really crazy about him and he is so perfect for this part, he's sort of the absent-minded professor. I hope we can get him back next season for more of the episodes. He lives in New Zealand! it's a bit of a commute.
One of my favourite characters that you've played is 24's Martha Logan.
Oh, she was great fun!
She's still alive and well in the show's universe, and now with spinoff 24: Legacy in full flow, would you ever consider a return if you were approached?
Access unlimited streaming of movies and TV shows with Amazon Prime Video Sign up now for a 30-day free trial
Sign up
Oh absolutely. I mean, if nothing else we have to see her in a straight jacket mumbling in Russian or something. That season was a very special experience as well, that was very fun. I have such admiration for Gregory Itzin who played President Logan. He and I had done theatre together 20 years before that so it was really fun to get back together with him again.
And then there's Fargo's Floyd. What do you feel you brought to the role others may not have been able to?
When I first met Noah, they sent me a scene to do and I just could see her and hear her in my mind. I knew exactly what I wanted to do with her. I think there was a stillness about her that I just felt was very important - she doesn't telegraph anything to anybody, she's closed with feelings. I think any woman who has lost a child and certainly lost more than one child, there's going to be a part of them that they keep closed off forever. So that's certainly a huge part of her as well. I think she grew up in a man's world, [but] I don't think she thought of it that way. She had no hesitation about stepping into her husband's shoes and doing what needed to be done and dealing with very scary people.
No previous X-Men knowledge is required to enjoy Legion. Despite this, did you know much yourself?
No, nothing - absolutely nothing. It's been kind of fun, a nice learning experience.
Unlike David Haller (Dan Stevens), Melanie doesn't exist in the comics so for you she's an open book - that must be very liberating?
Yes, because fans have no expectations of who or what I am, so that's kind of freeing in a way, and I didn't feel like I needed to do a massive amount of X-Men research. Also, it's not typical Marvel material. It's very cerebral - Noah's take on mental illness and stuff like that. It's fascinating.
Did that vision come across in the scripts? So much of the series is about the visuals.
Oh yes. It wasn't always something that we all understood [laughs] but it was never in doubt that Noah was absolutely specific about where it was going and what he was doing in his vision. Every note of music, the wardrobe, the sets - it's precisely his vision.
What can people expect from the second half of season one? Noah has a way of tying things together in ways you least expect.
Oh my goodness, when we did the seventh episode we were sitting around saying, 'How is this going to tie together? They've just one more episode. It's just impossible,' and of course, he does it. In his own way. And then there's a twist at the end and I mean the end - the last seconds of the show. We were like, 'Oh my God.'
'Legion'' airs Thursdays at 9pm on FOX
Join our new commenting forum
Join thought-provoking conversations, follow other Independent readers and see their replies