Monstrous feminine: Why we owe TV's unlikeable women to Girls
When Lena Dunham's selfish millennial Hannah Hovarth arrived on TV, critics couldn't believe how awful she was. But she bravely paved the way for truly dreadful anti-heroes like Killing Eve's Villanelle, says Annie Lord
Saturday 18 April 2020 13:21 Comments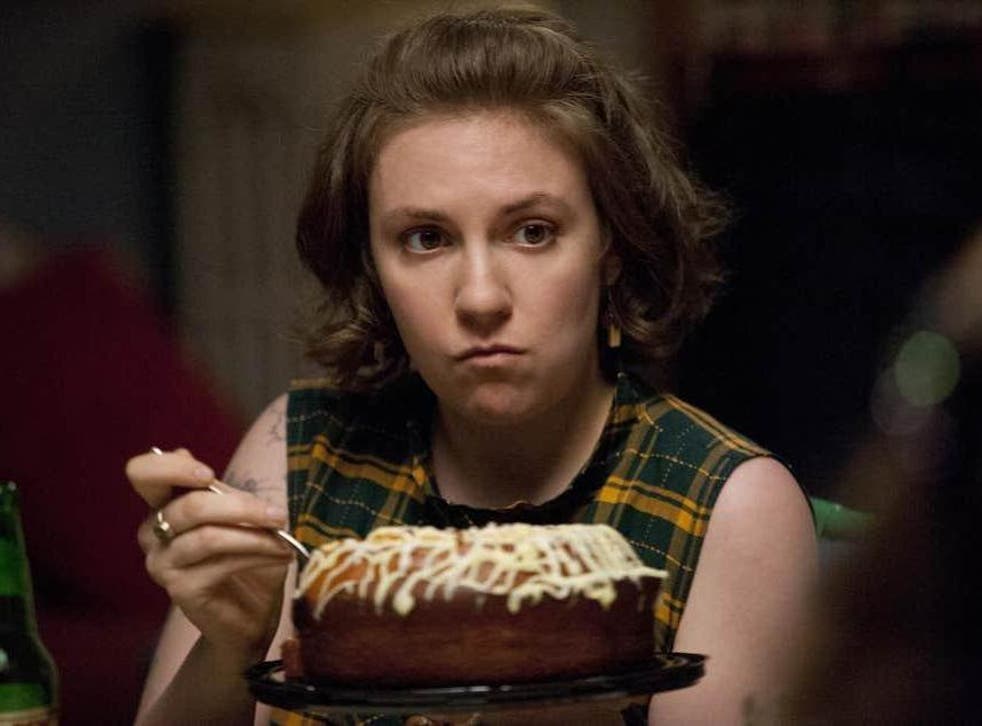 Time was when the television character of Hannah Horvath from Girls was so hated that viewers voted her more unlikeable than Hannibal Lecter, a serial killer who, in one episode of the Hannibal TV series, saws a man's leg off and serves it to him for dinner. Horvath's sins, claimed the 142,000 TV fans polled by American magazine The Atlantic, were even worse. When her parents tell her they're going to cut her off financially, the 24-year-old English lit grad snipes back: "I could have been a drug addict, do you realise how lucky you are?" She is the type of entitled millennial who, at the funeral of her editor, thinks it's acceptable to ask his mourning widow how his death might impact the fate of her recently commissioned e-book.
If you watch Girls again, as many of us are doing during lockdown, her character does the opposite of going on a journey to become a less hateable version of herself: she becomes more unlikeable as Lena Dunham's series goes on. Maybe the voters were right and Hannah is the worst. To paraphrase her friend Ray, there's not one crumb of basic human compassion in this fat-free muffin of sociopathic detachment.
These days, however, Hannah Horvath probably wouldn't out-gross Hannibal Lecter in the eyes of the viewing public. Unlikeable female characters have become part of television's DNA. Fleabag sleeps with her best friend's boyfriend and finds jokes about putting pencils up hamsters' bums funny. Sharp Objects' Camille is a drink-driving, sloppy journalist who sells out her friends even when she knows it will hurt them. Chewing Gum's Tracey loses her virginity to a schoolboy. Broad City's Ilana and Abbi are brilliantly annoying. Madeline of Big Little Lies laughs at the inferior intelligence of her friend's kids and admits: "I love my grudges, I tend to them like little pets." Her pettiness is surpassed only by her materialistic frenemy Renata Klein, who is not unlike what Horvath might be if she was rich and wore smart suits and who, when she realises her husband has lost their fortune, is prone to screaming "I will not not be rich!"
Most demonic of all these TV mean queens is Killing Eve's Patrick-Bateman-in-a-pink-fluffy-gown Villanelle. She offs people as though they were odious midges buzzing around her while she sunbathes. Last season, while in hospital with stab wounds, Villanelle looks under a recently orphaned boy's bandage and says of his severe burn that it "looks like a pizza" before twisting his neck until it snaps. And while we find Villanelle acting slightly more subdued in last week's first episode of the third season, she still excitedly luxuriates over shooting Eve in the chest. "I'm so much happier now she's dead," she grins, a tongue moving over her teeth.
But these unlikeable women would be nothing without Hannah Horvath, a woman who accused her boss of fostering a "toxic work atmosphere" just for asking her to clean the cafe's coffee machine, a task she is literally paid to do. She bores people to death with stories about how she bruises more easily than other people. She brushes off the death of a friend with the line: "He had gay apps on his iPhone and liked to show his ankles." And after accepting a commission from the online blog "JazzHate" to write about the experience of taking lots of cocaine, Hannah thinks it's acceptable to use a recovering addict to help her source a stash.
Girls wasn't perfect. Dunham was always weighed down by her Upper East Side privilege, to the extent that there were only two people of colour in the series – two of Horvath's boyfriends – one of whom, Donald Glover, said later that he felt tokenised. But, prior to Hannah's unbearable self-mythologising, female characters were rarely given the same scope to be as loathsome as men were. Before Girls, women were little more than nags on the side, not wilfully complicit in their husbands' wrongdoing, always tainted by the badness but never taking it on full scale. The Sopranos' Carmela prays for her husband's soul while hoping her ziti al forno will keep the family together. Breaking Bad's Skyler kidnaps her daughter to keep her from her teacher-turned-drug kingpin father who's turned from chemistry lessons to pistol-whipping and armed robbery. They run from the darkness, never into it.
The unlikeability of Hannah was not lost on those critics, who often used it as a way of being misogynistic: "Why does she insist on being naked, completely out of context?" asked one writer in Forbes during Girls' sixth season. "Hannah has few triumphs and humiliations, learns no lessons. There is no moral to behaving this way." Another, in the Huffington Post, wrote: "We're supposed to find these girls somehow charming because of their flawed characters. Their intense self-involvement is meant to be cute and it can be... at times. But not enough to overcome our impatience with their inability to have any personal insight." And a New York Post critic lamented, "God, but for the days of Sex and the City. At least that HBO show made the behaviours of a generation of women seem glamorous."
What's confusing about many of the criticisms that were so often levelled against Girls is not that they call Hannah a monster (she is), but that they fail to acknowledge her as a monster of Dunham's making. Most of them position Hannah's unlikeability as a mistake rather than a conscious creative decision. It's as though, when Hannah undermines her best friend's newfound success as a folk singer by saying, "I think I just feel how everyone feels, which is I have three or four really great folk albums in me," Dunham did it because she wanted us all to warm to her protagonist.
This sort of response to her frustratingly frustrating main character puts Dunham in good company. American writer Mark Twain wrote of Jane Austen's characters: "Does Jane Austen do her work too remorselessly well? For me, I mean? Maybe that is it. She makes me detest all her people, without reserve. Is that her intention? It is not believable. Then is it her purpose to make the reader detest her people up to the middle of the book and like them in the rest of the chapters? That could be. That would be high art." Twain finds himself incapable of accepting that a woman might be a genius. Here as ever, women's art is a mistake, while men's art is intentional.
Access unlimited streaming of movies and TV shows with Amazon Prime Video Sign up now for a 30-day free trial
Sign up
Endlessly asked to account for the behaviour of her cast, eventually Dunham responded. "We get so many questions about the likeability of our characters," she said. "It's such a weird question to be getting in a world where our favourite television characters are Tony Soprano, Dexter and Walter White. People are like, 'He did the drugs for his family!' and then they're like, 'And that girl was mean to her friend, and she should get the death penalty.'"
She continued: "It sometimes feels a little bit like we're stuck in The Twilight Zone every time Jemima [Kirke, who played Jessa] and I or whatever go out and do a panel, they're like, 'How do you feel about playing such bad girls?'"
Now "bad girls" are everywhere, but when Girls came out we just weren't ready to forgive women for being as unforgivable as men. We had spent so long girl-bossing ourselves into feeling good we forgot that women can be horrible, boring, manipulative and abusive, too. To forget this is to make all women characters as one-dimensional as the flat screens they appear on. Feminism is not synonymous with women being way, way nicer than the men. Nor does that – as Villanelle shows when she's remorselessly gutting investment bankers like fish – make good TV.
Register for free to continue reading
Registration is a free and easy way to support our truly independent journalism
By registering, you will also enjoy limited access to Premium articles, exclusive newsletters, commenting, and virtual events with our leading journalists
Already have an account? sign in
Register for free to continue reading
Registration is a free and easy way to support our truly independent journalism
By registering, you will also enjoy limited access to Premium articles, exclusive newsletters, commenting, and virtual events with our leading journalists
Already have an account? sign in
Join our new commenting forum
Join thought-provoking conversations, follow other Independent readers and see their replies