Love Island: Too much celebrity offspring is spoiling the broth
Where once 'Love Island' was a sun-kissed haven for relatable ordinary people, its winter series has been disappointingly dominated by individuals already touched by celebrity, writes Adam White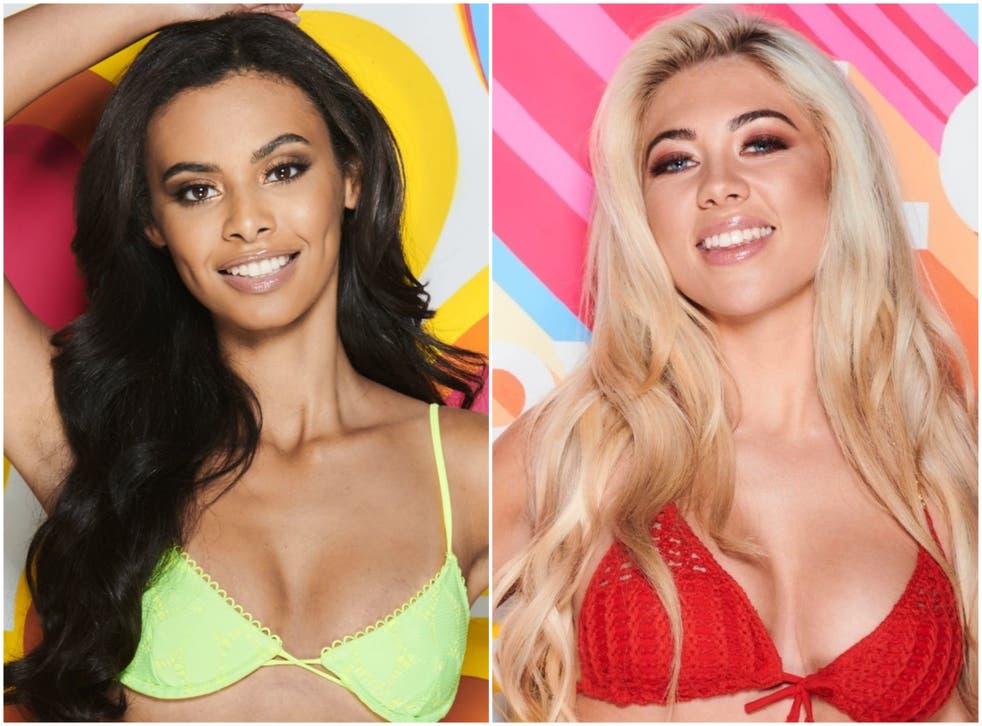 You can't swing a cat on winter Love Island without hitting someone related to a famous person. This year, the ITV show has become a halfway house for celebrity offspring, celebrity exes and celebrity half-siblings, and it's granted it a faint whiff of betrayal.
A few years ago, the closest a Love Island contestant came to fame pre-show was perhaps once being in the same Bridge End nightclub as Spencer Matthews. They felt endearingly, humanly tragic as a result, familiar have-nots on the less fancy side of the velvet rope, all striving for 15 minutes of televised attention.
It made Love Island oddly relatable as a TV experiment, full of people a lot like us, or at least people we went out of our way to avoid in school.
Today, however, they feel parachuted in from modelling agencies, episodes of All Star Family Fortunes, or the lower ends of an ITV publicist's rolodex. Among this year's contestants are the sister of television presenter and former pop star Rochelle Humes; a former Britain's Got Talent semi-finalist who once dated Lewis Capaldi; the brother of a former Apprentice star and, as of this week, the son of a former X Factor contestant.
Few will argue that these are "gets" for the show, but they all share similar TV DNA – fame and ITV talent competitions baked into their fibres, and aware of celebrity and audiences in a way that Love Island alumni from the past weren't. It's also more than last year, which already had two fame-adjacent contestants in the form of Tommy Fury, brother of boxer Tyson, and Curtis Pritchard, brother of a Strictly Come Dancing professional dancer.
Winter Love Island 2020: Meet the 12 contestants

Show all 11
There's an argument to be made that this is a good thing. Tragedy has enveloped Love Island in recent years, with ITV condemned for poor after-care for the show's contestants, and two former cast members taking their lives. That the channel's pledge to improve its post-show support has coincided with the casting of people already in the celebrity sphere could very well be deliberate. The alternative, in which entirely ordinary people are suddenly thrust into a space where they are judged and ridiculed by millions, feels far crueller.
Love Island: Connor apologises to Sophie after her date with 'Anthony Joshua lookalike'
But it has sucked a lot of the spontaneity out of the show. In Love Islands past, there was a certain genius to casting a former member of Blazin' Squad on the show – a bit of personal trivia so wacky and unexpected that it became a fantastic running joke.
Even the casting of Dani Dyer, daughter of Danny Dyer, in the 2018 series felt just ludicrous enough to work, helped by her earnest warmth. "My sister used to be in The Saturdays" doesn't have much the same ring to it.
It's impossible to ignore that pulling away from the plasticky aspiration of its earlier series, before the introduction of so many celebrity siblings and hangers-on, has dented Love Island's likeability. The show is still fascinating, both as a spray-tanned melodrama and an anthropological study in Gen-Y horror, but it's starting to lack the authenticity that, even if it's hard to believe, used to be there in spades.
Register for free to continue reading
Registration is a free and easy way to support our truly independent journalism
By registering, you will also enjoy limited access to Premium articles, exclusive newsletters, commenting, and virtual events with our leading journalists
Already have an account? sign in
Register for free to continue reading
Registration is a free and easy way to support our truly independent journalism
By registering, you will also enjoy limited access to Premium articles, exclusive newsletters, commenting, and virtual events with our leading journalists
Already have an account? sign in
Join our new commenting forum
Join thought-provoking conversations, follow other Independent readers and see their replies