Lucy Worsley: It doesn't matter if The Tudors and Wolf Hall are historically inaccurate and a bit silly
'I will never nit-pick about historical drama' reveals the historian
Nick Clark Comments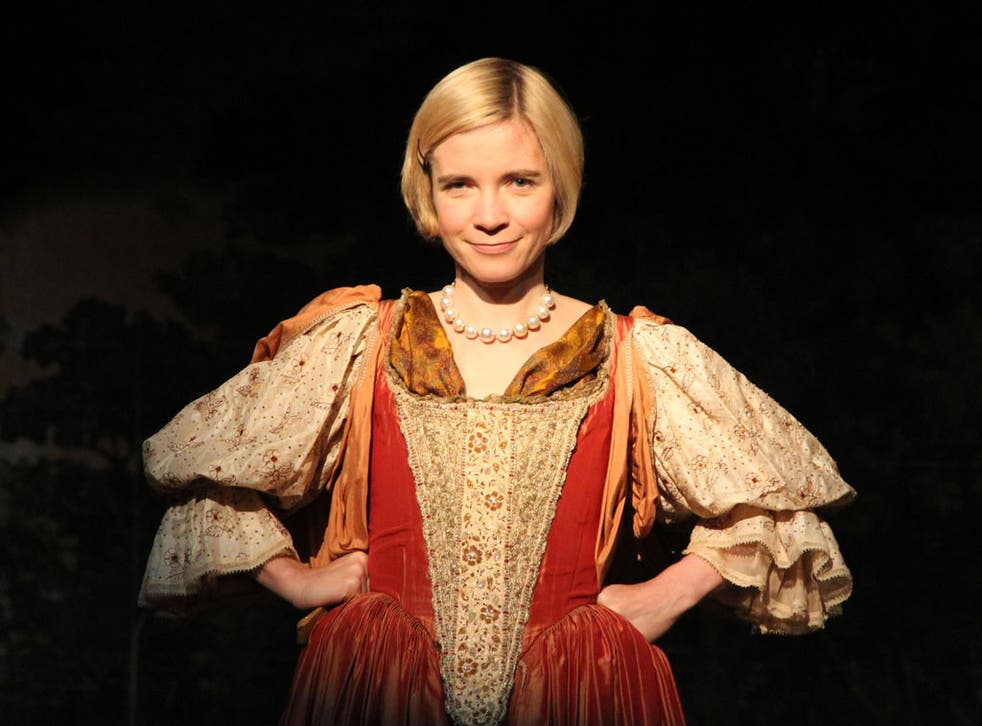 Historian and broadcaster Lucy Worsley has told historians not to get "hung up" on the accuracy of period dramas, saying it sparked interest in people to visit the locations and find out the truth.
Ms Worsley, chief curator of the Historic Royal Palaces (HRP), is an expert on the Tudor period and said she even enjoyed shows that take liberties with the facts such as The Tudors. Historian David Starkey had previously dismissed it as "dumbed down" and riddled with errors.
"I'm totally in favour of it," she said, "though The Tudors was a bit silly. People get hung up on the accuracy of a historical drama, you have to suspend your disbelief."
"I will never nit-pick about historical drama – saying: 'That teacup has a handle on it and shouldn't' – I'm happy for a powerful story to draw people in. Then they can visit the palaces and find out about the real history," Ms Worsley said. "That's why drama's great. It brings people through the front door."
The Tudors have loomed large in recent years after 'Wolf Hall-mania' gripped Britain. First with Hilary Mantel's book, and its sequel Bring up the Bodies, then the stage and BBC television adaptations.
Ms Worsley called Wolf Hall a "superior drama" and hailed the television adaptation for bring the Tudors to life. "Even though they're in costume, we can recognise those people. It was 500 years ago, but it's brought them out of the mists of medieval history."
Ms Worsley continued: "Wolf Hall is such a serious, careful, clever exploration of the period. Every decade a new Henry VIII comes along. He's like Sherlock Holmes, a character who needs to be invented by every age."
This generation's Tudors have been shaped by a certain cynicism with politics, with the focus on fixer and proto-type spin doctor Thomas Cromwell. "For some reason this Frank Underwood [played by Kevin Spacey House of Cards] version of Cromwell is particularly appealing to us at the moment."
Wolf Hall cast in pictures

Show all 15
Britain's enduring fascination with the Tudors goes back to "the head chopping," according to Ms Worsley.
Access unlimited streaming of movies and TV shows with Amazon Prime Video Sign up now for a 30-day free trial
Sign up
"I'm happy for people to be drawn in by the head chopping and then discover the reformation and the coinage or the founding of the Church of England or international politics."
This weekend, HRP is taking Tudors on Tour to Tatton Park in Cheshire, tracking a journey made by Henry VIII's court in 1526. Ms Worsley said: "A lot of research has been done into how he travelled, how he was entertained and how the catering worked." There will even be full contact jousting.
The historian said there had always been an interest in the period, but in the 500th anniversary of Hampton Court it had proved a "bumper year". The excitement has even transferred across the Atlantic, with the stage adaptation of Wolf Hall and Bring up the Bodies received eight Tony Award nominations.
"The Tudors are the gift that keep on giving, and they can never be done to death," she said.
Register for free to continue reading
Registration is a free and easy way to support our truly independent journalism
By registering, you will also enjoy limited access to Premium articles, exclusive newsletters, commenting, and virtual events with our leading journalists
Already have an account? sign in
Join our new commenting forum
Join thought-provoking conversations, follow other Independent readers and see their replies