Making a Murderer: What's next for Steven Avery and where do the cases in the Netflix documentary stand now?
Steven Avery is serving a life sentence for murder with no charge of parole but he maintains his innocence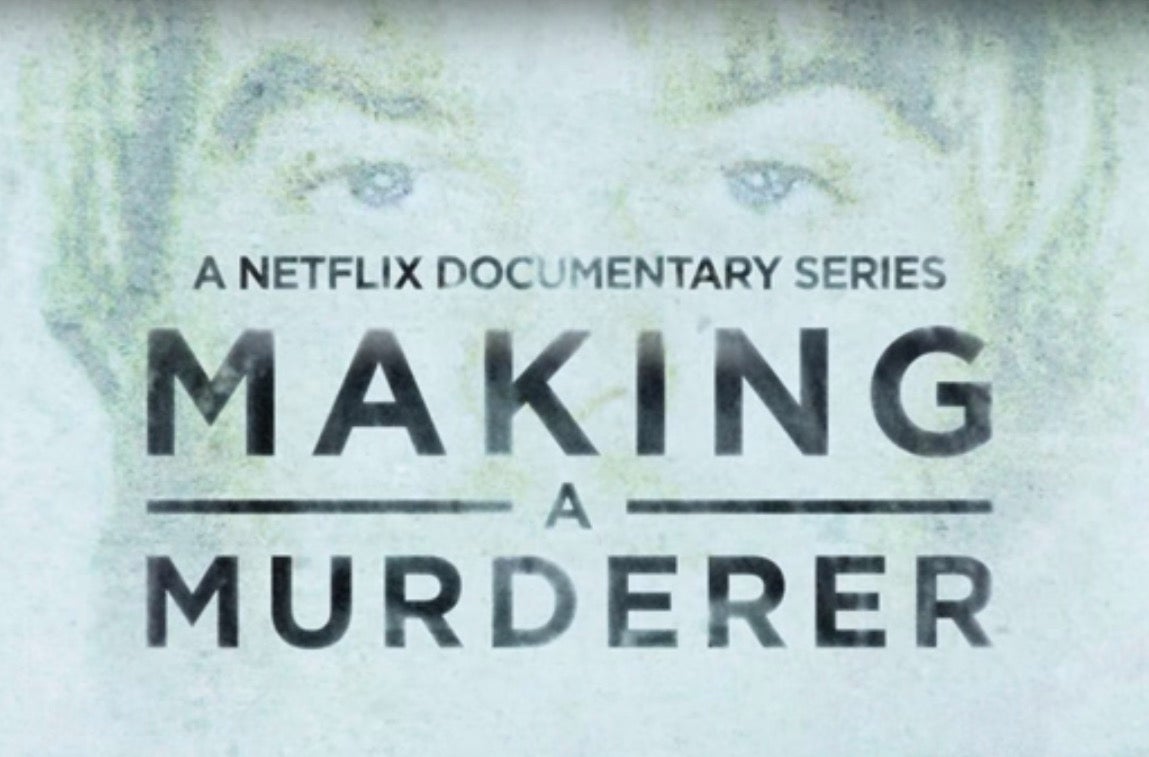 Netflix's engrossing true-crime documentary series Making a Murderer has gotten a lot of people interested in Steven Avery.
The Wisconsin man spent 18 years in prison for a sexual assault that DNA evidence later proved he did not commit. Avery was released from prison in 2003 after his conviction was overturned, but two years later he was charged in the horrifying murder of a young photographer named Teresa Halbach. At the time, Avery had filed a $36 million civil lawsuit against Manitowoc County for his wrongful conviction.
During Avery's closely watched trial, the defence team asserted that Manitowoc County police officers had planted evidence to frame him for Halbach's murder. In March 2007, a jury convicted Avery of first-degree intentional homicide and being a felon in possession of a firearm.
All ten episodes of Making a Murderer were made available 18 December on Netflix. The streaming service also posted the entire first episode to YouTube.
Since then, websites and online petitions, including one on Change.org urging a presidential pardon for Avery, who has always maintained his innocence, have begun circulating. On Reddit, fans have dissected the series and its cases in exhaustive detail, proposing alternative suspects, critiquing the prosecution and defence teams, and sharing updates on key players.
With Making a Murderer filmmakers Laura Ricciardi and Moira Demos provide a fascinating, often devastating, look at the criminal justice system. By design, the documentary poses more questions than it answers. "The main question at the heart of the series is how do we as a society respond when injustice is exposed?" Ricciardi explained in an interview with Vulture.
Here are a few more lingering questions:
What's next for Steven Avery?
Avery is currently serving his sentence at Wisconsin's Waupun Correctional Institution. In June 2007, he was sentenced to life in prison without the possibility of parole. Making a Murderer documents Avery's unsuccessful attempt to get a new trial, a decision that was upheld in 2011 by the Wisconsin Court of Appeals. That same year, the Wisconsin Supreme Court declined to review the case.
In the last episode of the series, which revisits Avery and his family in the years after his conviction, viewers are told that Avery has exhausted his appeals and is no longer entitled to state-appointed legal representation. He is shown requesting his entire case file, which amounts to 24 boxes of transcripts and records.
The documentary reports that Avery reached out to the Wisconsin Innocence Project, which was instrumental in getting the 1985 conviction overturned, but that the group declined to help. A 22 December post on the Innocence Project website notes that "a member of the Innocence Network is currently looking into some aspects of [Avery's] case." The post also credits the filmmakers with "helping to shine a spotlight on some of the problems that plague the criminal justice system, like false confessions and government misconduct."
Access unlimited streaming of movies and TV shows with Amazon Prime Video
Sign up now for a 30-day free trial
Sign up
Access unlimited streaming of movies and TV shows with Amazon Prime Video
Sign up now for a 30-day free trial
Sign up
Toward the end of the series, the filmmakers gather Avery's former attorneys for a discussion about his potential legal options. Jerome Buting, who represented Avery in his trial over Halbach's murder, suggests that newly discovered evidence could be the key to getting Avery a new trial.
In the documentary, Robert Henak, who served as Avery's post-conviction attorney in the 1990s, draws a parallel to the 1985 case. "What ultimately freed him was newly discovered evidence where the technology advanced to the stage where you could test the DNA," Henak says. "In this case, we're looking for technology to do the same kind of thing, to show that the evidence at the original trial really did not mean what the state was arguing that it meant and what the jury believed that it meant."
What about Avery's nephew, Brendan Dassey?
The case against Avery took a shocking turn when his 16-year-old nephew implicated himself in the murder and told police that Avery had instructed him to rape Halbach and to help him dispose of her body. The documentary describes Dassey as learning disabled — during his trial, one of his attorneys reported that he reads at a fourth-grade level. Throughout the series, Dassey's story changes dramatically as he undergoes a series of questionable interrogations, some of which were encouraged by his court-appointed pretrial attorney, Len Kachinsky. Kachinsky was eventually removed from Dassey's case after allowing his client to be interrogated by police without a lawyer present.
At his trial, Dassey's attorneys argued that their client's confession was false, and the teen repeatedly said he fabricated his statements under pressure from law enforcement. In April 2007, Dassey was convicted of homicide, sexual assault and mutilation of a corpse.
Like his uncle, Dassey unsuccessfully appealed his conviction. The Wisconsin Supreme Court also declined to review his case. Last year, Dassey's legal team filed a federal habeas petition in an effort to get his conviction vacated on the basis that his constitutional rights were violated. In Making a Murderer Dassey's post-conviction attorneys argue that his confession was coerced and that Kachinsky violated his duty of loyalty to Dassey.
Now 26, Dassey is serving a life sentence at Green Bay Correctional. He will be eligible for parole in 2048.
Was the Halbach family involved in the documentary?
Some of the criticism around Making a Murderer is that it tells the story solely from the perspective of Avery and his family. Ricciardi told Vulture that she and Demos invited the Halbachs to participate in the film but that they declined. Teresa Halbach's younger brother, Mike, who served as the family's official spokesperson, is featured in the documentary through news conferences and courtroom footage.
Did Making a Murderer accurately depict the severity of Avery's earlier crimes?
"I really ain't got much on my record," Avery says in Making a Murderer's first episode. The documentary does reference two burglaries, an altercation with one of Avery's cousins and a gruesome act of animal cruelty involving the family cat, but does so mostly in Avery's words. "I was young and stupid and hanging around with the wrong people," he explains in Making a Murderer.
A 2006 article in Milwaukee Magazine describes the cat incident in grimmer detail, noting that a few months after being released from prison for breaking into a tavern, "Avery and another man were charged with cruelty to animals after dousing Avery's cat with gasoline and oil and tossing it into a bonfire at the Avery junkyard."
Avery's assessment of his criminal history stands in rather stark contrast to the remarks made by Manitowoc County Circuit Judge Patrick Willis at Avery's sentencing hearing. As shown in the documentary, Willis repeatedly referenced Avery's criminal history.
"Whatever crimes may have been a part of your past at the time you committed this homicide, everything suggested that your life was poised to take a turn for the better," Willis told Avery. "However, despite having the widespread sympathy of the public and the prospects for a significant financial award, you committed the horrible crime that brings you here to be sentenced today. In terms of assessing your danger to society, the evidence forces me to conclude that you are probably the most dangerous individual ever to set foot in this courtroom."
How have officials responded to the documentary?
Manitowoc County Sheriff Robert Hermann told the Herald Times Reporter that the filmmakers "have taken things out of context and taken them out of the order in which they occurred, which can lead people to a different opinion or conclusion." Hermann told the Manitowoc-based newspaper that he had not yet seen the documentary but had discussed it with members of the police department.
Former Calumet County district attorney Ken Kratz was the special prosecutor in both the Avery and Dassey trials. Kratz, who resigned from office after a 2010 sexting scandal, told a Green Bay Fox station that he was not given an opportunity to respond to allegations made in the documentary — a claim the filmmakers have denied.
"I believe there to be 80 to 90 percent of the physical evidence, the forensic evidence, that ties Steven Avery to this murder never to have been presented in this documentary," Kratz told Fox 11 News.
In Making a Murderer Avery gets the last word.
"They think I'll stop working on it and it'll be forgotten," he says. "That's what they think, but I want the truth. I want my life. But they keep on taking it. I'm gonna keep on working even if it's wrong. I ain't gonna give up. When you know you're innocent, you will keep on going. The truth always comes out sooner or later."
© Washington Post
Join our commenting forum
Join thought-provoking conversations, follow other Independent readers and see their replies