Mathew Baynton interview: The Right Man for the job
The actor's thoughtful approach makes him the perfect foil – as writer and co-star – for James Corden in the high-octane drama The Wrong Mans
Alice Jones
Sunday 21 December 2014 14:46 Comments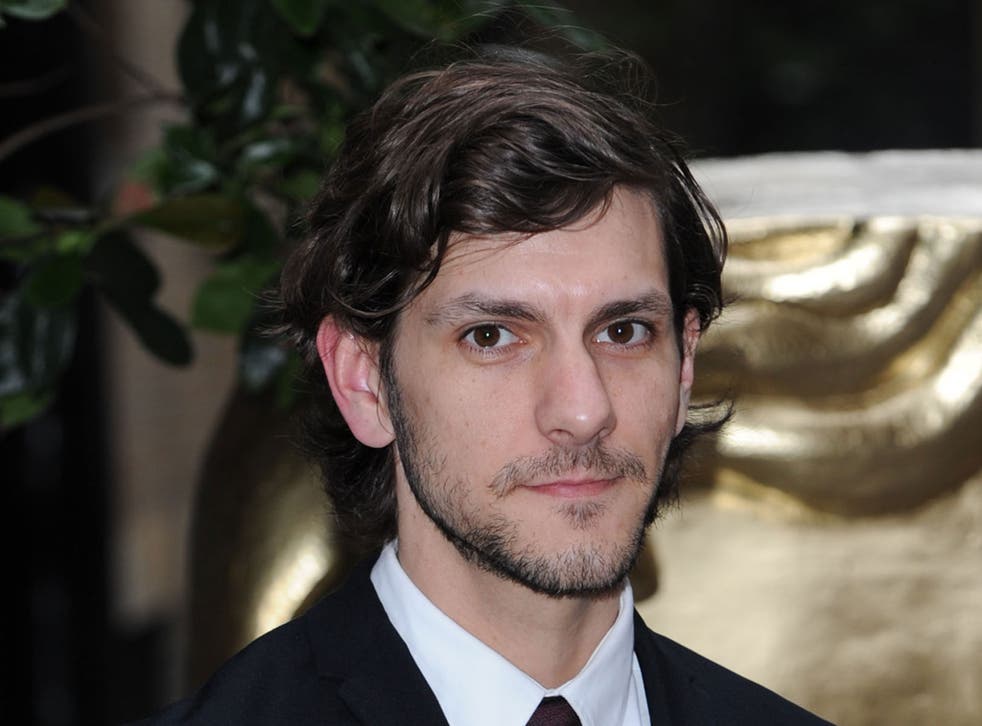 Mathew Baynton is explaining the differences between him and his comedy partner, James Corden. Take the first time they worked together, on the British film Telstar in 2008. One day, one of Corden's former colleagues arrived on set to film a cameo. "James jumped out of his make-up chair, walked down the corridor, taking off his top as he went, and gave Jim a half-naked bear hug as soon as he walked in," says Baynton. "I," he points a spindly finger at himself, "wouldn't do that."
In more than one way, Baynton is Little to Corden's Large. He is skinnier, shyer, less famous and less bumptious than his collaborator and long-time friend. Which is why it works, of course. The Jim in that story is Jim Field Smith, who went on to direct The Wrong Mans, Baynton and Corden's comedy drama, which debuted last year. The six-part BBC series brought the aesthetics – the car crashes, high-octane chases and guns – of an adventure thriller to a sitcom about two ordinary blokes from Berkshire who are thrust into the criminal underworld. Baynton plays Sam, the hangdog, sensible one in a duffle coat; Corden plays Phil, the gung-ho, noisy one. As dramatic dynamics go, it wasn't a massive stretch.
"I think I'm a more introverted, pensive person and James is probably sunnier," says Baynton slowly. "It's always tempting to try and distance yourself from characters, but of course there are going to be bits of ourselves that go in there. It wouldn't work the other way round."
The contrast between Phil and Sam is even more marked in the second series of The Wrong Mans, which starts tonight. In fact, says Baynton, it's less of a second series, than a series one, part two, which will air in two hour-long episodes. It picks up where series one left off – with a cliffhanger bomb ticking underneath Phil and Sam's baby pink Nissan Micra. Further spoilers than that I am forbidden to give, other than the fact that they filmed it partly in South Africa, which stands in for somewhere else that is not Bracknell, and it's another caper against the clock for the unlikely action heroes. "There was a sense of 'we have to go bigger'. We couldn't tell the same story again."
The pair had help in the shape of The League of Gentlemen's Jeremy Dyson as script editor and Tom Basden, who also plays office sneak Noel, as co-writer. For the rest, Baynton and Corden work in exactly the way you'd imagine. "I tend to be a bit more strict and disciplined about what fits structurally. And James tends to be much more prolific and scattershot with ideas and inspired moments... A regular thing would be James suggesting 10 different things, nine of which I would dismiss and one of which I would think was genius."
The idea for The Wrong Mans was born back in 2008. After Telstar, Baynton auditioned for a part in Gavin & Stacey, but didn't get it. So Corden wrote a role – the remarkably dim Deano – especially for him. "Which was terribly flattering. As much as anything, James liked spending time with me and fancied having me around. It was a lovely gift." Between takes, they would let their imaginations run, batting around an idea for a sitcom that could challenge series like Lost and Heroes for narrative scope, action and special effects.
"Writers by their nature are trying to get commissioned. Why would you pitch something that sounds prohibitively expensive and prohibitively ambitious, something that people have to watch every episode of? Everything about it screams risky. But then maybe no one had dared to try, so why shouldn't we?" says Baynton. "I figured that it was a great use of James's star power at the time to pitch something that, without that star power, would probably see you laughed out of the room."
The BBC didn't laugh them out of the room, but they also didn't have the cash – so the pair went begging to America and got backing from the streaming site Hulu. "It allowed us to film a crash and not just have the car go out of shot and a hub-cap roll back. That would be the sitcom budget version and it just wouldn't work." In a climate of BBC cuts, they got very lucky indeed. "It's a dream experience. It's spoiled me to some extent," agrees Baynton. "But we were quite willing to just shelve it if we didn't get an American backer." The risk paid off: the show won an RTS award for best comedy writing and was nominated for numerous Baftas and British Comedy Awards.
It is a long way from the Southend call centre where Baynton worked to pay his way through drama school. "The worst and best year of my life. The worst because of my job, which I hated so much I used to get physically ill on Sunday nights in dread." And the best because, aged 19, Baynton met his girlfriend, a film historian who specialises in silent movies. Fifteen years later, they have a three-year old son, Bo. "I wouldn't have either if it wasn't for that dreary job."
Access unlimited streaming of movies and TV shows with Amazon Prime Video Sign up now for a 30-day free trial
Sign up
He studied directing at Rose Bruford College because he thought it was a more sensible option than acting, but it soon became clear to everyone that he should act. As a student, he wrote to the director Cal McCrystal – clowning expert behind Peepolykus, The Mighty Boosh and One Man, Two Guvnors, among other things – and asked to shadow him. McCrystal made him his assistant for a few months and later gave Baynton his first job out of drama school, in Loot at Derby Playhouse. He also packed him off to Paris and Philippe Gaulier's clown school, where Sacha Baron Cohen trained.
TV specials to watch this Christmas

Show all 14
There Baynton learned that, "You can be an awful actor with no range, but if you have a joy, you'll be watchable." He also learned that he wasn't a clown. Instead, Gaulier told him, he is "an actor, with a sense of humour". "At the time, that was quite a blow. I really wanted to be a clown and make clown shows. Now I've come to really love acting. I really like playing different parts and exploring character. Not just using myself as a vessel for people's laughter."
Unemployed and back in the UK, he set up his own theatre company, Piggy Nero, with Clare Thompson (you may have seen her as the stooge in One Man, Two Guvnors) and one-time Ali G collaborator Jamie Glassman. They took two shows to the Edinburgh Fringe – The Bubonic Play and Hello Dalai. The latter involved Baynton singing a sweary song about Shangri-La in character as "Herbert Spunk" and performing a dance with his left testicle hanging out of his children's leotard. "We rehearsed and rehearsed and rehearsed and found this way of making it pop out..." he beams at the memory. "There's a freedom and an abandon to that work that came with youth. I'd probably be more guarded about that kind of stuff now. I was perfectly willing to use my body for comedy."
Just as Piggy Nero was about to run out of money, an agent saw Baynton's testicle dance and signed him up. Horrible Histories, the irreverent children's show, in which Baynton played Charles II, Dick Turpin, Shakespeare, Aristotle and others, was his big break. When it ended, he and a number of the cast created a new children's show, Yonderland. He's just finished shooting a second series. "What we found with Horrible Histories is that there's something about the restriction of not being able to swear or do certain things that forces you to be creative. We immediately felt, 'Let's stick to something that's pre-watershed. Let's butt up against those boundaries.' There's some fairly tasty stuff in there, but it's all innuendo. It's funnier that way."
He and Corden have also written a film, School for Santas, for Working Title, which has yet to see the light of day. And is The Wrong Mans over? "Well James has got a job that might take him out of circulation for quite a long time..." says Baynton, referring to Corden's new job as host of The Late Late Show in America. "We could do more after a break, I think. The only way it would work, not just because of our lives, but creatively, is to leave them alone for five years and let them have some crazy adventure further down the line." Reviews of this latest outing do not worry him; he's aware that his partner raises strong feelings. "You can tell the difference between someone who has set out to snipe and people who are genuinely critical. Someone just saying, 'I hate James Corden and I wish he'd disappear' is obviously just being personal, so you can dismiss it."
He has no desire to follow his co-star to America. He's more than happy where he is. "I've been lucky enough to work with more heroes than I can count on my fingers," he says. "If I'm ever on set thinking, 'Oh I've been up since 5am and it's cold and why can't they bring a heater into the soundstage?', it's quite nice to be able to think, 'I used to answer the phone to angry people and be shouted at for a living'."
The Wrong Mans is on tomorrow and Tuesday at 9pm on BBC2
Register for free to continue reading
Registration is a free and easy way to support our truly independent journalism
By registering, you will also enjoy limited access to Premium articles, exclusive newsletters, commenting, and virtual events with our leading journalists
Already have an account? sign in
Join our new commenting forum
Join thought-provoking conversations, follow other Independent readers and see their replies