The Great British Bake Off was in dire straits – Matt Lucas should provide a shot in the arm
After a 2019 series that nearly sunk the show entirely, 'The Great British Bake Off' is more in need of revitalisation than ever before, writes Adam White, and the 'Little Britain' star could be the one to do it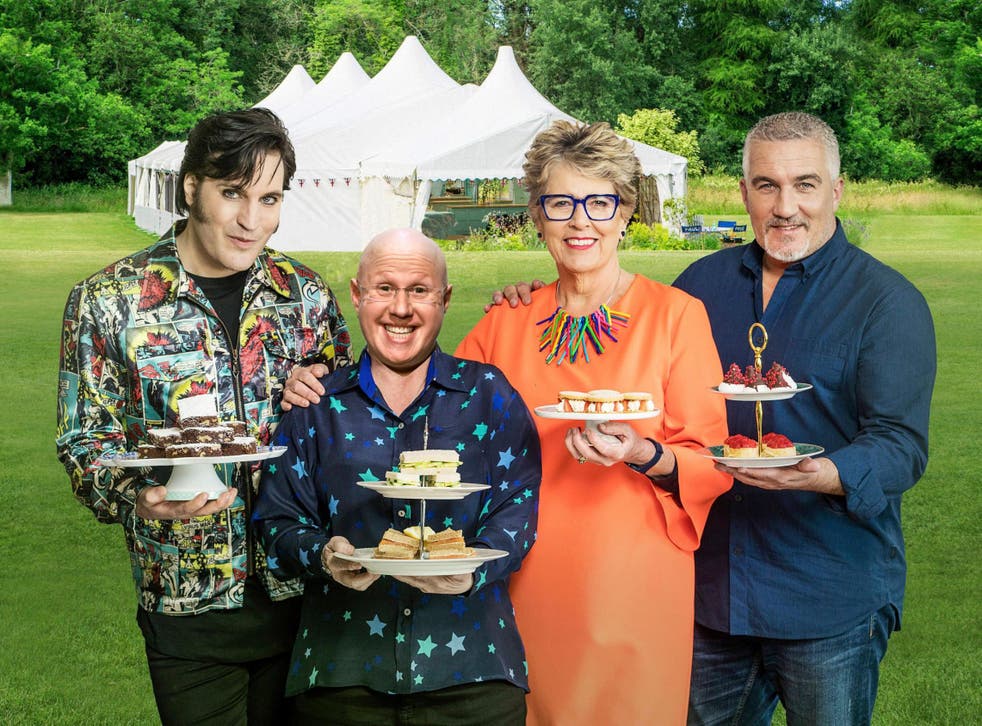 No one was particularly crying out for Matt Lucas to be the new co-host of The Great British Bake Off. But he's what the show desperately needs.
On paper, Lucas is an unconventional choice for Sandi Toksvig's replacement (Noel Fielding will remain in place as his co-anchor). He has an acidic energy and a gritted-teeth faux-cheesiness that has been incredibly lucrative over the last two decades – as well as guiltily hilarious. Tossing him into a series famed for its sincerity and middle-England pleasantness could feel tonally jarring. If recent series of Bake Off have taught us anything, though, it's that it needed a shot in the arm.
There was a time when Bake Off was comfortable being incredibly, brilliantly dull. It was a show that turned ordinary dullards into stars so famous they only need to be referred to by their first name. Forget Cher or Jesus, we had Howard, Chetna and Rahul.
Like a slightly overdone tart, however, Bake Off got boring. Quite how something built on its own marvellous tedium could become actually tedious is a mystery only science can answer, but the 2019 series was a potentially ruinous one. It traded interesting elderly contestants for a sea of drab youngsters, felt overwhelmingly middle-class and Southern in its casting and struggled to create characters we cared about.
The show itself also couldn't decide what it wanted to be all of a sudden. Whereas the Bake Offs of the past were built on largely mundane food challenges that you could easily replicate at home, the 2019 series was rapidly swallowed by a need to be annoyingly fussy. Technicals became tricky to a degree that would even baffle contestants on Masterchef: The Professionals, while the themes for each episode became increasingly surreal (Dairy Week? For a show ordinarily swimming in butter and milk?).
The series ended with a whimper, followed not by the audience running to Waterstones to see if the winner's book could be pre-ordered, but asking where it all went wrong.
It didn't help that Toksvig seemed increasingly checked out. When she and Fielding were announced as the show's new hosts in 2017, replacing the beloved Mel Giedroyc and Sue Perkins in its move to Channel 4, it was Fielding who inspired the most worry. Such eccentricity! Such late-night, BBC-Two polarisation for something so wholesome! But Fielding fit Bake Off like a perfectly sized pie crust, diluting his Mighty Boosh oddness until it better resembled sweet, loudly-outfitted compassion.
Toksvig, meanwhile, never settled on a particular mode. As funny as she often was, her dry wit sometimes clashed with the more outlandish double entendres that Bake Off became known for, and she struggled somewhat to forge chemistry with many of the show's contestants. Her departure in January, to pursue other projects, would have been surprising if it didn't feel so inevitable.
And now there is Lucas. Whether he'll surprise us all like Fielding, and express a degree of quiet thoughtfulness completely alien to his in-character personas, remains to be seen. But even if he arrives in full Marjorie Dawes drag, replicating the cheery and cruel manner of his howlingly inappropriate weight-loss guru from Little Britain all those years ago, at least it'll be something different. Eleven years in, The Great British Bake Off is crying out for it.
Register for free to continue reading
Registration is a free and easy way to support our truly independent journalism
By registering, you will also enjoy limited access to Premium articles, exclusive newsletters, commenting, and virtual events with our leading journalists
Already have an account? sign in
Register for free to continue reading
Registration is a free and easy way to support our truly independent journalism
By registering, you will also enjoy limited access to Premium articles, exclusive newsletters, commenting, and virtual events with our leading journalists
Already have an account? sign in
Join our new commenting forum
Join thought-provoking conversations, follow other Independent readers and see their replies