Miranda: It's been such fun... or has it?
'Miranda' will bow out – clumsily, presumably – on Christmas Eve. And so it's the last chance to debate whether this was a trailblazing triumph for comedy – or an embarrassment that pandered to the worst kind of stereotypes about women
Sally Newall
,
Fiona Sturges
Tuesday 16 December 2014 19:14 Comments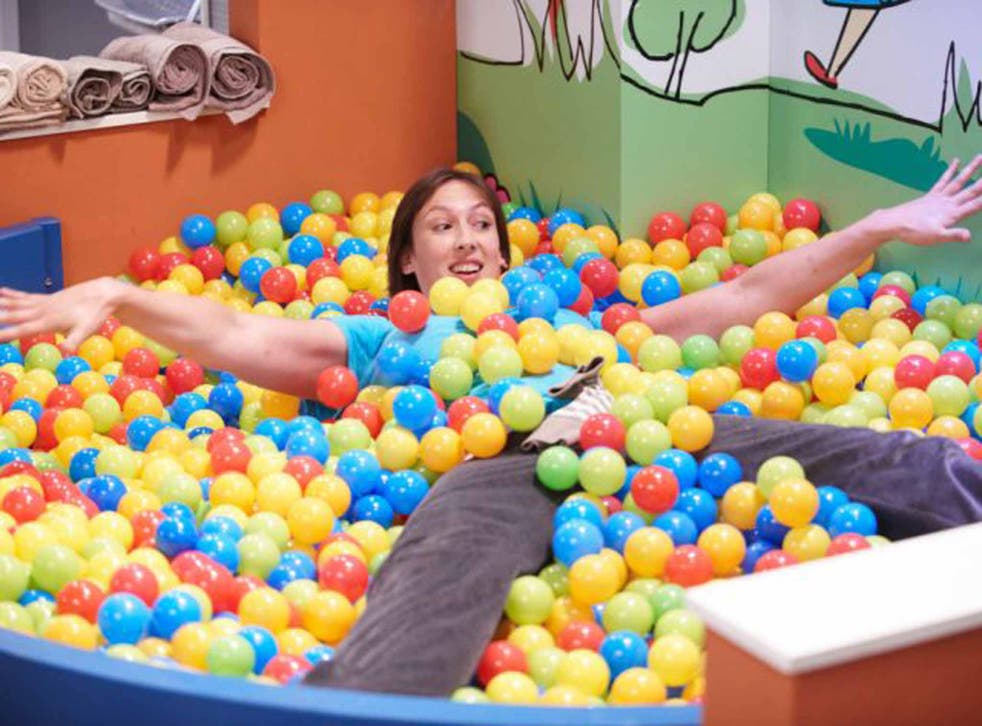 It's what I call brill by Sally Newall
After five years and three series, Miranda Hart is bowing out of her award-winning eponymous sitcom. Or more likely, tripping, face-planting and ending up in just her underwear on the way out the door of her joke shop. "The rule of the sitcom is that the main character tries to learn and then they always go back to where they were," Hart has said on the decision to end the show. "As a woman and as a feminist, I hate the thought of her [Miranda] not coming into her own, as she becomes older."
So Hart is retiring her calamitous alter-ego. "I feel it's time for her to learn a bit and grow a bit and start to like herself a bit," she told another interviewer.
Hart's so-called "Sitcom Miranda Person" may not love herself, but her fans, including me, really do. The laughs come from slapstick with a warm, human heart delivered by a cast of hammed-up but likeable characters. Not least Miranda's terminally irritating mother, Penny (Patricia Hodge), obsessed with keeping up appearances and marrying-off her daughter to a suitable Surrey posho.
We last saw Miranda getting proposals from two men: long-time paramour Gary the chef (Tom Ellis), and new beau, TV journalist Mike (Bo Poraj). While in real life, Hart heads off to concentrate on other projects – including fronting a rumoured Generation Game-style show for the BBC – two Christmas specials will conclude the show. The BBC is expecting it to be the jewel in the crown of the Christmas schedule, surpassing the third series' average audience of 9.5 million. What is it about this often very silly show that hits the sweet spot?
TV specials to watch this Christmas

Show all 14
You either find slapstick funny or you don't. I really do, or at least Miranda's version of it. If you think of the worst possible outcome in a social situation, that's what happens to her. My all-time favourites (it's hard to choose): when she wipes out a whole sushi restaurant after getting her new "trinkety necklace" caught in the conveyor belt during a lunch with her obnoxious boarding-school chums. Or the time she gets her dress stuck in a taxi door and, as the driver unknowingly pulls away, the force whips off all her clothes, leaving her running after it in her underwear – all in front of Gary, the man she's in love with.
There is the Carry On-esque level that's slipping-on-a-banana-skin-funny; then there's the human level. We care about Miranda because we're in her inner circle. She confides in us with knowing looks and asides to camera, a technique she took from Eric Morecambe (one of her comedy "heroes"). The cosy setting amplifies the intimacy. Most of the action takes place in the shop, Gary's restaurant or her flat, where she chats to us from her sofa like a funnier-than-average girlfriend regaling us with her latest stories. The delivery might echo a past era, but the subject matter does not. TV Miranda is just going about her everyday life. Her struggles – work, romantic, familial – are like ours, but funnier. Some fans go as far as to call her a positive role model: she owns her own business and flat, and has a close-knit circle of friends and family around her (albeit barmy ones). Plus, the man she likes, likes her back – public farting and flashing antics and all.
As for me, I love the way she doesn't have an edit button. Her penchant for the satisfying sound of words – "moist", "plinth" and "clutch" – and the childlike pleasure she takes in the little things, like a hotel room trouser press or her "fruit friends" (a posse of potatoes, pears and carrots with drawn-on faces). Hart once said in an interview that when she was growing up, Morecambe and Wise's work provided her with a "cocoon of joy". And that's exactly what Miranda does for me.
I'm aware that her "cocoon" isn't for everyone. Her work's divisive. One friend said: "It's totally moronic... you'd need to give me a frontal lobotomy if you wanted me to enjoy it." Others (exclusively women) cluttered up my Facebook page with reasons why they love it. And a few blokes sent me private messages to share their more positive thoughts. "Escapism" came up time and again. The comedy my generation grew up with was usually subtler, but often with a darker, complex edge. In contrast, Miranda is the television equivalent of going home for Christmas and binning off a night out on the town in favour of staying in with your family and playing charades in front of the fire. It's safe, warm, laughs are guaranteed, and the most shocking thing likely to happen is your great aunt Ann having to act out Free Willy.
To those who remain unconvinced, at least respect this: Miranda Hart is a woman, writing and starring in a sitcom pushing 10 million viewers on prime-time terrestrial television. And that, in the year that the director of the BBC, rightly or wrongly, banned all-male panels on "testosterone-fuelled" comedy shows, is something to celebrate. I predict that the 20 joyful episodes will provide 30-minute slices of happiness for generations of viewers to come.
Access unlimited streaming of movies and TV shows with Amazon Prime Video Sign up now for a 30-day free trial
Sign up
I'll miss you, Miranda. As Penny would say, it has all been such fun.
***
It's what i call yuck by Fiona Sturges
Christmas is all about tradition, and at this time of year it is traditional that TV standards must slide down the pan. In between the big-movie moments and the lavish costume dramas, inevitably come the comedy specials. These home-grown giggle-fests are the grout in the yuletide schedules, prized for their undemanding dialogue, wholesome silliness and reliably repetitive sight gags. Such programmes are the televisual equivalent of old, yellowing wallpaper, so familiar that those condemned to live with it forget how completely ghastly it is.
It's no coincidence that Miranda has, as well as being one of the most successful comedy series of recent years, also become a byword for festive entertainment, the kind of show that you can sit down and watch in a stupor of port and indigestion. Oh, I know Hart's innocence – that benign, unselfconscious japery – is meant to be charming. Saying you don't enjoy it is like wrestling an apple out of the dirt-stained fingers of a starving orphan. Even so, the fact remains: I don't like it. In fact I bloody loathe it.
I have tried, believe me. I have sat through entire episodes, waiting for the same lightning bolt of mirth that mysteriously struck more than 10 million viewers in the 2012 Boxing Day edition. I have stared and stared at those enduringly popular set-pieces – Miranda falling off a swinging gate, Miranda falling into an open grave – willing the corners of my mouth to twitch. But while the nation has rocked with laughter, I have remained curiously hatchet-faced. For me, watching this infantilised fortysomething fall over for the 769th time in front of a shrieking live audience makes me long for an early death.
Oh, but Miranda has everything, its scores of fans will trill. It's got punchlines! It's got pratfalls! It's got terrible singing! It's got biscuit bingeing! It's got a woman with self-esteem issues essentially apologising for being born! Such fun!
Miranda's constituency is, according to lore, overwhelmingly female. She is, so the thinking goes, a woman with whom the rest of us with ovaries can all identify. This person, who has her foot permanently in her mouth, who is mercilessly bullied by her mother, who longs to be perceived as sophisticated and erudite, and whose life is one long romcom gone wrong, is a sort of everywoman. An everywoman who is a sandwich short of a full picnic, but an everywoman nonetheless.
Playing the fool is one thing but, much as Bridget Jones inadvertently told a generation of men that women were the calorie-counting, marriage-obsessed numbskulls they'd always suspected, so Hart's character conveys the message that, deep down, we women are all neurotic, incapable of behaving like sentient grown-ups and deserving of pity.
While there is obvious merit in showing sitcom characters as flawed human beings, the idea that Miranda might be viewed as speaking for all women makes me want to weep.
It's perhaps significant that I'm almost the same age as Hart and was therefore weaned on the same comedy staples as her. It is said that she is a huge admirer of Morecambe & Wise (to whom she pays homage in her frequent knowing nods to camera) and The Two Ronnies, so on this much we agree. But alas, watching Miranda, I see less Morecambe & Wise and more Frank Spencer, one-time king of the pratfall and, in my house at least, prize irritant. And while I can't find much trace of The Two Ronnies in her work, more evident is Sorry!, the dire early-Eighties sitcom that had Ronnie Corbett playing a weak-willed single man living in the shadow of his mother.
In fact Miranda is the thin end of the wedge when it comes to mainstream comedy on the BBC. Look at similarly prime-time shows across the network and you see unimaginative commissioners playing it dispiritingly safe, from the Lee Mack vehicle Not Going Out and the relentlessly baffling Mrs Brown's Boys (reportedly soon to get the chop) to the raft of identikit panel shows featuring the same guests on permanent rotation. For BBC comedy departments desperate not to offend, it's a win-win situation. They can be sure to pull a crowd while never scaring the horses. And so it's left to rival networks to find new talent and invest in the future. It's no coincidence that, Toast of London and Babylon, two of the best new comedies of recent years, have both come out of Channel 4.
So forgive me if I don't shed any tears that this Christmas will be Miranda's last on our screens. Hart has said she is tired of being mistaken for her fictional alter ego, and that she is too old to be forever falling on her backside. If there's one thing that her most famous comic creation has shown us it's that she's a decent comic actor. Here's hoping that with her next job she'll finally land on her feet.
Register for free to continue reading
Registration is a free and easy way to support our truly independent journalism
By registering, you will also enjoy limited access to Premium articles, exclusive newsletters, commenting, and virtual events with our leading journalists
Already have an account? sign in
Join our new commenting forum
Join thought-provoking conversations, follow other Independent readers and see their replies