The Independent's journalism is supported by our readers. When you purchase through links on our site, we may earn commission.
Netflix vs Amazon Prime: Best shows to watch from Better Call Saul to Ripper Street
With streaming services Netflix and Amazon Prime now offering original series, an intriguing autumn is in store
Sarah Hughes
Friday 22 August 2014 13:29 Comments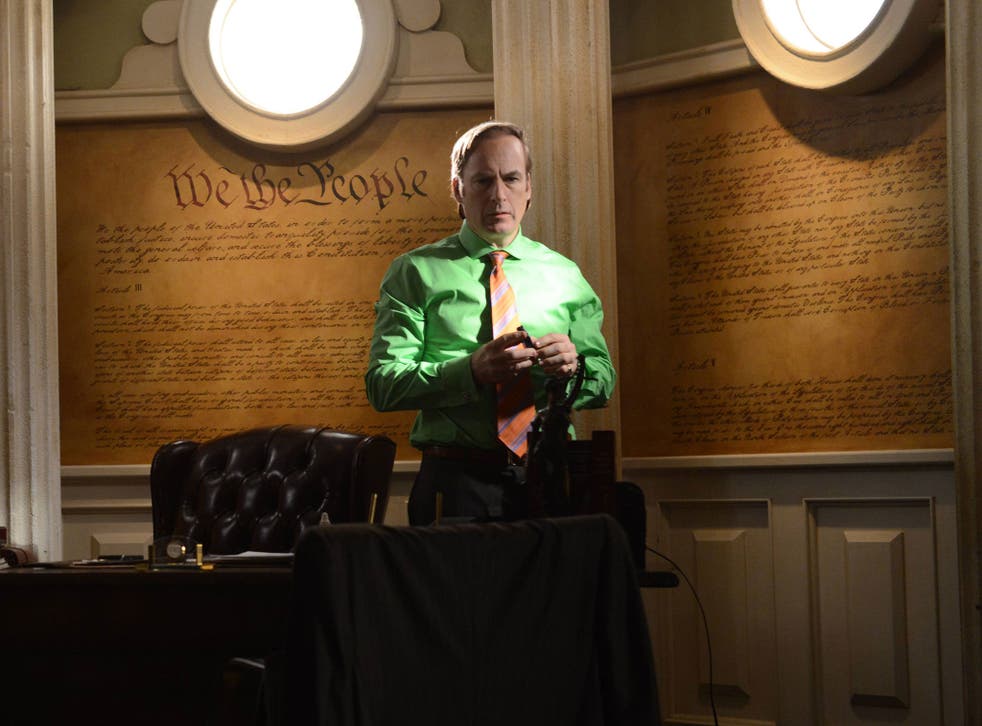 The days of flicking in a desultory manner between available TV channels are, as we know, long gone.
A recent report in US trade bible Variety suggested that where "baby boomers had broadcast television [and] Generation X had cable TV... today there's digital media".
TV, Variety concluded, "isn't dying... but consumption patterns are changing".
Given this, it's hardly surprising that streaming companies such as Netflix and Amazon Prime Instant Video (the retail giant's relatively new streaming service) are now going head-to-head over original content.
Netflix have invested heavily in a new crop of shows they hope will prove as successful as the multi-Emmy nominated Orange Is the New Black and House of Cards.
Meanwhile, Amazon is betting on a canny mix of rejuvenated shows such as the prematurely cancelled BBC One drama Ripper Street and eye-catching commissions (X-Files' supremo Chris Carter's return).
Below is our guide to the best of what each company has in the pipeline…
Netflix
Better Call Saul
What is it? Breaking Bad spin off starring Bob Odenkirk as sleazy-yet-charming lawyer/fixer Saul Goodman (above).
Tell me more… Currently filming in New Mexico, the apparent prequel remains shrouded in secrecy. And there may be appearances from Jesse Pinkman and, yes, Walter White.
When is it arriving? On Netflix in early 2015.
Should we watch? Absolutely. Missing out will mean banishment to the cultural doghouse for most of next year.
Marco Polo
What is it? Harvey Weinstein arrives on television with this 10-episode historical epic.
Tell me more… When we say epic we mean epic. Harvey doesn't do things by half and this big-budget drama features an international cast, filming in Venice, Kazakhstan and Malaysia.
Access unlimited streaming of movies and TV shows with Amazon Prime Video Sign up now for a 30-day free trial
Sign up
When is it arriving? Scheduled for late 2014.
Should we watch? Who knows? This could be amazing but it could also be awful. The only certainty? Harvey will bring the spin.
What is it? A 10-part sci-fi saga from the Wachowski siblings behind The Matrix.
Tell me more… A multi-national cast, including Lost's Naveen Andrews and Daryl Hannah, has been shooting in locations all over the world. The plot follows eight characters linked in as-yet-unexplained ways by a tragic death who are being hunted by a mysterious organisation "out to capture, kill or vivisect them".
When is it arriving? Sometime in 2015.
Should we watch? It might be wonderful, it might be terrible, but you probably won't be able to look away.
Narcos
What is it? A 10-part dramatisation of the life of Pablo Escobar
Tell me more… Brazilian actor Wagner Moura plays Escobar, while Chilean Pedro Pascal, fresh off a scene-stealing turn in Game of Thrones, takes on the role of DEA agent Javier Pena.
When is it arriving? Early 2015
Should we watch? Put those memories of that terrible Entourage subplot behind you. This sounds like the real deal.
BoJack Horseman
What is it? An animated comedy about a failed '90s sitcom star who happens to be, er, a horse.
Tell me more… The cast is great. Will Arnett plays the eponymous BoJack, Amy Sedaris his cat agent, plus Alison Brie and Aaron Paul.
When is it arriving? 22 August.
Should we watch? It's an animated comedy about a talking horse with a drink problem. Either that floats your boat or it doesn't.
Amazon Prime Instant Video
Transparent
What is it? Arrested Development's Jeffrey Tambor (above) stars as a father of three transitioning to a woman.
Tell me more… Tambor and the support cast (including Gaby Hoffman) are outstanding and the main plot line is well handled.
When is it arriving? Late September.
Should we watch? Yes. This was easily the best of Amazon's new pilots, a quirky, sympathetic show with believable characters.
The After
What is it? The new show from Chris 'X-Files' Carter, his first since 2001's The Lone Gunmen.
Tell me more… A group of strangers find themselves linked in mysterious ways in this post-apocalyptic tale.
When is it arriving? The pilot can be viewed now on Prime Instant Video. A full series arrives in early 2015.
Should we watch? Not unless they've sorted out the pilot issues. Carter has my undying love for the X-Files, but this is a mess.
Bosch
What is it? An adaption of Michael Connelly's best-selling Harry Bosch crime novels.
Tell me more… It stars Lost's Titus Welliver, is written by Eric Overmyer, co-creator of Treme, and is pretty faithful to the downbeat mood of Connelly's books.
When is it arriving? Early 2015.
Should we watch? It depends on your tolerance for obsessive detectives. I liked the pilot's laidback mood. Not everyone will.
Ripper Street
What is it? The third season of the BBC's acclaimed Victorian crime drama resurrected from the dead after premature cancellation.
Tell me more… Richard Warlow's gory thriller follows the early days of police detection with a strong cast that includes Matthew Macfadyen and an outstanding Jerome Flynn.
When is it arriving? The new season will air on Amazon later this year before screening on the BBC in early 2015.
Should we watch? Yes – long may Flynn's career revival continue.
Mozart in the Jungle
What is it? A comedy about classical musicians starring Gael Garcia Bernal as a boy genius hired to shake up a New York orchestra.
Tell me more… Written by Roman Coppola, Jason Schwartzman and Alex Timbers, this is quirky with a capital Q.
When is it arriving? December
Should we watch? Depends your tolerance for sub-Wes Anderson/Bored to Death-style bittersweet whimsy…
Amazon Prime's new show pilots are available at www.amazon.co.uk/PrimeInstant
Read more:
Register for free to continue reading
Registration is a free and easy way to support our truly independent journalism
By registering, you will also enjoy limited access to Premium articles, exclusive newsletters, commenting, and virtual events with our leading journalists
Already have an account? sign in
Join our new commenting forum
Join thought-provoking conversations, follow other Independent readers and see their replies