State of the Arts
Our Planet: We are already into the sixth mass extinction – Attenborough's new Netflix series is just not urgent or radical enough
With its apocalyptic shots of melting glaciers, 'Our Planet' attempts to bring home the realities of climate change – but by now, nature documentaries should be going even further, argues our arts columnist Lucy Jones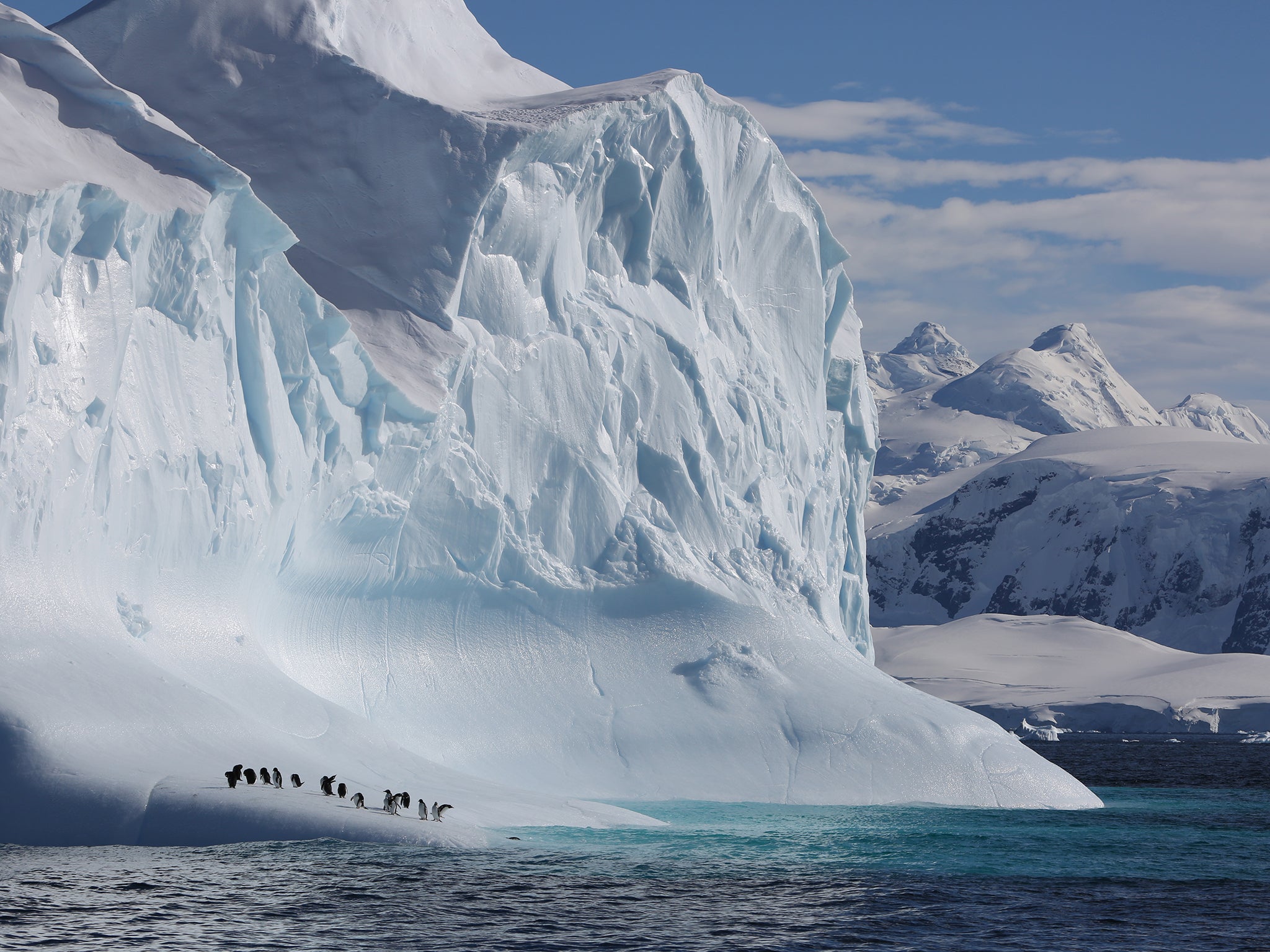 The highlight of David Attenborough's new nature series Our Planet isn't the amazing close-up of the velvet worm, which shoots "glue" from its slime cannon to snare a cockroach, before sucking out its insides. Nor is it the jaw-dropping footage of cordyceps, the parasitic fungi that turns ants into zombies before exploding out of their bodies. It isn't the gorgeous shots of caribou softly breathing in the snow, either, or gorillas set against a vivid Kermit-green rainforest.
No, the best thing about the eight-part Netflix series is that Attenborough weaves the realities of ecocide, environmental collapse and climate breakdown into the glorious imagery. Finally, we are hearing both sides of the story – and it can't come soon enough.
In previous nature series, the impact of climate change – if it's even mentioned – has often been rammed in five minutes before the end, undermining the message and suggesting that everything is fine. But, in fact, as production values have improved and camera techniques have advanced, as animals have looked even more technicolor and vibrant on our televisions, the reality for species has rapidly worsened.
Of course, Attenborough is the Don and his golden age of nature documentaries has brought untold wonder and awe into our living rooms. But the imagery of nature in Planet Earth and its ilk have also worked as a narcotic, lulling us into a false sense of security. You could even argue that such shows have done the public a disservice, by presenting the natural world in a disingenuous light – as a fantasy, a fiction.
Hidden gems: The best Netflix originals you might have missed
Show all 20
Certainly, it has contributed to our widespread cognitive dissonance. If we are presented with stunning images of the natural world, without the facts of ecocide, it's easy to assume everything is OK and our consumptive habits, politics, and socio-economic structures have no need to change. But now, as we enter the sixth mass extinction and climate breakdown, what we see and what we don't see is crucial.
Our Planet starts off well. "Never has it been more important to understand how the natural world works and how to help it," says Attenborough. Early on, the series brilliantly illustrates how the stability of our planet relies on interconnections, with a sequence featuring krill, phytoplankton and dolphins. Granted, it's ecology 101, but we seem to have forgotten that we only eat and breathe because of the rest of nature.
Later, there is terrifying footage of glaciers melting. Huge rafts of ice explode and roar and fall into the sea, as we learn that the polar regions are warming faster than any part of the planet and glaciers are melting right now. It looks apocalyptic. The camera isn't afraid to linger.
Our Planet Official Trailer Netflix
But it doesn't explain why, or in whose name, or with what power fossil fuels continue to be burnt, despite predictions of catastrophic warming. To be truly radical, truly urgent and truly wide in scope, it should have mentioned the fossil fuel industry, the political systems that prop up carbon emissions, and the structures that continue to cause global warming, and must be stopped before it's too late.
"What we do in the next 20 years will determine the future of all life on earth," we are told. "We have destroyed half the forests on earth." But, who is we? As well as the fossil fuel industry, where is the fishing industry? Agriculture? The plastics industry? The vested interests that keep the planet burning? Yes, we are all complicit – those of us in affluent societies with high-consumption lifestyles more so than anyone – but there are greater powers at work. Describing the scale of the challenge is necessary but I wanted the series to go further, to peer under the hood.
"These are not ecological programmes. They are not proselytising programmes. they are not alarmist programmes. What they are is a new form of wildlife filmmaking," said Attenborough in an interview about Dynasties, a recent series for the BBC.
But, considering the crisis, isn't it time for panic and alarm? It is clear that we need radical global action and change to reverse the trajectory towards environmental collapse. So we need radical environmental programming commensurate with that threat. Maybe it's time for natural history filmmakers to disrupt the status quo, and even, heaven forbid, get a bit more preachy?
Join our commenting forum
Join thought-provoking conversations, follow other Independent readers and see their replies