Peaky Blinders season 3 episode 1: What to expect as the Shelbys go 'international'
Will the Blinders continue to expand into prohibition America?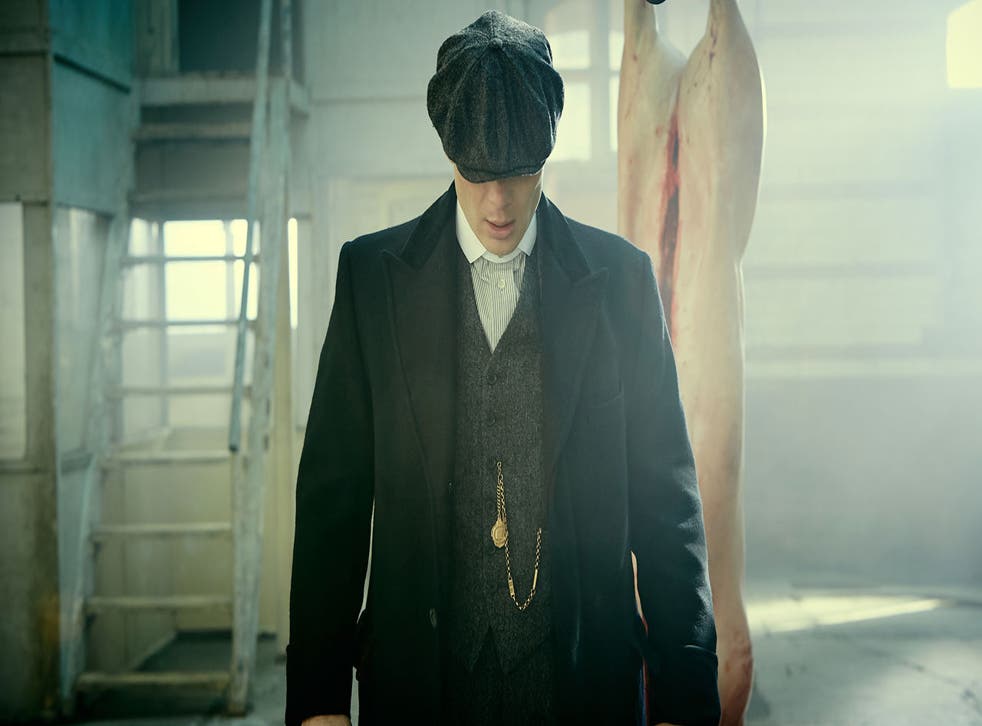 Filming on Peaky Blinders season 3 has nearly wrapped and we recently learned that a potential April premiere is being eyed.
With Tommy and the gang set to return in a matter of weeks, let's take a look back at where things were left at the end of season 2 and the questions that still need answering in 3.
The Peaky Blinders expand abroad
Season 3 is billed as seeing Tommy 'pulled into the glamorous and dangerous world of international intrigue in 1920s Britain, putting his entire organization and family at risk, and forcing him to question everything about his own ambitions and desires.'
In season 2 we learned that the Peaky Blinders had started shipping booze to Halifax, Nova Scotia in order to profit from US prohibition. This is sure to be something authorities there are keen to stamp out, so perhaps there will be a new character (mostly) on the right side of the law to fill the Major Campbell-shaped hole?
According to Deadline, 'refugees from a foreign conflict who desperately need Tommy's help' will also feature, possibly a reference to the Russian refugee crisis of the 1920s.
Tommy's wedding
With the final line of s3, Tommy announced he would be getting married.
Creator Steven Knight has resolved the question of whether his wedding would be with Grace or May, and said this matter will get resolved in the opening scene of the new season.
Tommy promised both women he would meet up with them before he was kidnapped, and the pair met in a key scene that outlined the dilemma as a decision between business and love. Pragmatic though Tommy is, you have to believe he will choose Grace - bar some act of God - especially given she is pregnant with his child.
Sabini will be spitting blood
Tommy embarrassed the Italian gang leader and stole his grip on the races in one fell swoop at Epsom, and tSabini will certainly be baying for blood. He might find himself framed for murdering the field marshal, but you'd expect him to be able to cause problems even from prison.
The Shelbys' relationship with Alfie Solomons and the jews (Tom Hardy, who is definitely back for s3) is very shaky meanwhile. They may have teamed up to take down Sabini, but there's no love lost between Tommy and Alfie, and Arthur would surely supernova if left in the same room as him following that trap in s2.
Access unlimited streaming of movies and TV shows with Amazon Prime Video Sign up now for a 30-day free trial
Sign up
Paddy Considine has joined the cast as 'the representative of a force beyond anything Tommy has previously encountered' meanwhile, which could be the next gang up the ladder that the Blinders take on.
The rise of Michael
For Michael, season 2 was all about him establishing himself as a Shelby and proving that he wanted to be a part of the family business and all the horrors that come with it.
He should now come into his own, providing Tommy with a much-needed cool-headed approach to things. Speaking of which…
Combatting Arthur's depression with cocaine was a decision I found hard to swallow last season given how smart Tommy is, but I guess you have to put it down to the scant knowledge of the drug's effects at the time.
Arthur is clearly going off the rails and not only using "Tokyo" on special occasions, and while a rabid pit bull might be of use to Tommy, he will come unstuck when his brother inevitably pummels someone he shouldn't while in a coked-up fury.
A plot line for our Ada
Ada basically sat out of season 2, following a similar trajectory to Meadow in The Sopranos - moving away from the criminality, indulging in the culture and education of the big city and beginning to look down on the family business.
It would be nice to see her reintroduced in s3, she is bold, smart and could be pivotal in making the Shelbys legitimate, or at least making them appear so.
How will Polly get away with murder?
Distracted though everyone was by the death of the field marshal, Polly stabbing Major Campbell to death was pretty huge and surely won't just be forgotten about.
Will she have to go into hiding, potentially taking a backseat role this series, or will they engineer it so someone else takes the fall?
Churchill
Winston Churchill was Secretary of State in season 1 and 2, but, if the show follows the timeline of history, he will become Chancellor of the Exchequer in the 20s. Will this affect how "useful" Tommy is to him in the future?
Outside influences
There are of course are plenty of known unknowns and unknown unknowns in s3 too.
We've time and time again seen global events, developments and culture shifts affect the Peaky Blinders and there is plenty for Knight to draw on in the 20s.
Prohibition in the US has already been hinted at, but there's also the spread of communism, fascist backlash, the Wall Street Crash and the creation of conditions in Germany that will eventually lead to the Nazi party (Knight has previously expressed a "very rough" plan to end the show "when the first air raid siren sounds at the start of the Second World War", a fitting finish).
Register for free to continue reading
Registration is a free and easy way to support our truly independent journalism
By registering, you will also enjoy limited access to Premium articles, exclusive newsletters, commenting, and virtual events with our leading journalists
Already have an account? sign in
Register for free to continue reading
Registration is a free and easy way to support our truly independent journalism
By registering, you will also enjoy limited access to Premium articles, exclusive newsletters, commenting, and virtual events with our leading journalists
Already have an account? sign in
Join our new commenting forum
Join thought-provoking conversations, follow other Independent readers and see their replies