State of the Arts
The Morgan Machine: How Piers successfully hacked the outrage industry
Whether the outrage merchant's exit over Meghan Markle was a choreographed PR move or a decision from ITV, we know that Morgan was not ousted as a result of years of denigrating people of colour, women and trans people, writes Micha Frazer-Carroll. What kind of media allows a man like this such huge control over its output for over 25 years?
Saturday 13 March 2021 08:00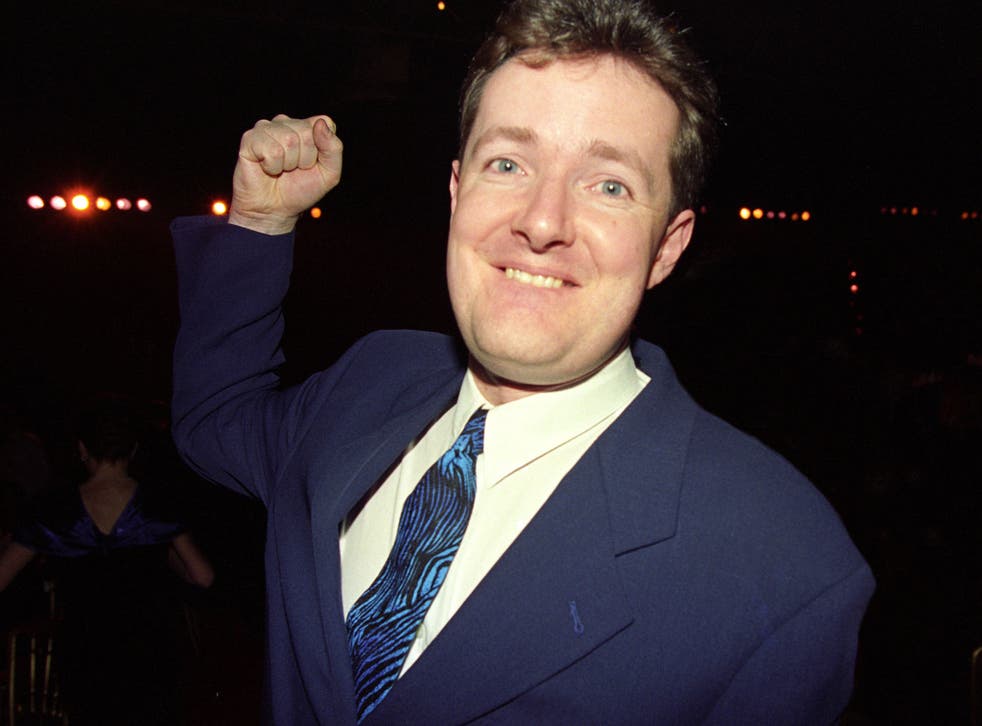 First Brexit, then Megxit, now, "Morgxit", an awkward portmanteau that I never imagined could bring me such peace. On Monday, following a harrowing Oprah Winfrey interview with the Duke and Duchess of Sussex, in which Meghan Markle discussed the deterioration of her mental health over the last difficult few years, Piers Morgan said that he "didn't believe a word" of what Markle had said.
It's unclear whether Morgan was aware at the time that the assertion could cost him his job – but on Tuesday, after he stormed off the Good Morning Britain set in an altercation with colleague Alex Beresford, it was announced that Morgan's reign over ITV breakfast television had come to an end. After five years as the co-host of Good Morning Britain, a talk show that found itself straddling a strange tonal line between BBC and Fox News, Morgan was no more.
"Following discussions with ITV, Piers Morgan has decided now is the time to leave Good Morning Britain," the broadcaster said in a scant statement. "ITV has accepted this decision and has nothing further to add." But of course, viewers drew links between his behaviour in the days preceding the announcement, the 41,000 complaints Ofcom received about Morgan, and his sudden departure. But – as an ever-successful businessperson, outrage merchant and longtime cog in the British entertainment establishment – this was always the way it was going to end.
Morgan had long promised that he would leave the show in 2021, saying he would "sail off into the sunset" when his current contract expires at the end of the year. His actual departure, however, was a much more contentious, viral and splashy affair – in other words, much more Morgan.
Whether the exit was a choreographed PR move by the presenter himself, or a decision from ITV (concerned about optics, considering it is in the midst of a mental health campaign), we know that Morgan was not ousted as a result of years of denigrating people of colour, women and trans people. On the contrary, Morgan's years of on-air bigotry have only assisted his career in material terms.
Morgan has always known how to engage huge audiences at any moral cost. Just one look at his back-catalogue of scandals and resignations will tell you that. In 1995, he left the News of the World (where he served as the youngest national newspaper editor in more than half a century) after publishing photographs of the wife of Charles, Earl Spencer, leaving an addictive disorders clinic in Surrey. The paper's owner Rupert Murdoch even publicly said: "The boy went too far", before, of course, apologising to Morgan in private. In 2004, Morgan was sacked from his role as editor of the Daily Mirror for publishing fake photographs. And in 2011, it was widely alleged that Morgan had overseen phone hacking during his tenure at the Mirror, with broadcaster Jeremy Paxman telling the Leveson inquiry in 2012 that Morgan told him how to hack into a mobile over lunch. Morgan has shown he is happy to endure scandal if it will get him sales and ratings.
What kind of media allows a man like this such huge control over its output for over 25 years? One where moral depravity, and the outrage that comes with it, often results in profit. It's no secret that the tabloids have always thrived on unethical invasions of privacy. Details of the most salacious or tragic moments of public figures' lives has been a lucrative feature of the popular press for over 100 years. It is a tried, tested and today distinctly Murdochian way of selling papers, which comes at a human and ethical cost.
Morgan, whose career was personally nurtured by Murdoch, faced a similar ethical tradeoff on Good Morning Britain: he got ratings by stoking culture wars surrounding trans people, free speech or patriotism, at the direct expense of marginalised people. But it was a sacrifice he was willing to make. I'm reminded of what he once wrote of his time at the News of the World: "Sometimes the job does feel a bit like playing God with people's lives. I get, ultimately, to decide every week who lives and who dies by the News of the World sword."
Much of broadcast television now doesn't take place on TV at all – it happens on social media. Programmes like Good Morning Britain, but also Question Time or Channel 4 News, are now able to considerably expand their audiences by posting short clips of the most combative and controversial debates online (over six million people have seen a clip of Novara Media journalist Ash Sarkar telling Morgan, during a debate on Trump's UK visit: "I'm literally a communist, you idiot"). In this domain, Morgan was an undeniable outrage asset for ITV. Framed as your average British man who champions "old fashioned common sense", Morgan was a hit with those who saw their own views reflected in his attacks on minorities.
But younger progressives who would frequently share clips on Facebook and Twitter, alongside angry captions of disagreement, also fuelled the fire. This would only generate more content – a month after Morgan dehumanised trans people by comparing them to penguins, Good Morning Britain ran the segment: "Should Piers Morgan be sacked for his views on gender?" By the rule that all publicity is good publicity, ITV's strategy was working. As journalist Tim Adams has pointed out, while Good Morning Britain's far more establishment alternative, BBC Breakfast, maintains a stronghold on live television viewership, it emits a fraction of the "noise" online.
When Morgan left, ITV lost £200m of its market value. It seems in this rare case,  ITV felt that letting him go outweighed the long-term economic cost of doing nothing. But ultimately, Morgan will be OK. In fact, the fallout of this week will probably play in his favour. Morgan has since said that the "woke crowd" have attempted to "cancel" him, but by now we know that the imagined victims of "cancel culture", "wokeness" or whatever the political right choose to call it, generally emerge on top.
Take Laurence Fox, the actor and right-wing commentator who angered progressives across the nation last January after describing the depiction of a Sikh soldier in the historical film 1917 as "forced diversity" and "kind of racist". After securing a spot on none other than Good Morning Britain to reiterate his stance, Fox made it to Question Time, where he stated that "to call me a white privileged male is to be racist" and declared himself "cancelled". After the incident, Fox gained over 100,000 followers, continued to be invited on national television throughout 2020, and announced this week that he is running for London mayor. As journalist Sarah Manavis wrote in the New Statesman: "The majority of those 'cancelled', like JK Rowling, Dave Chappelle, or Aziz Ansari, go on to experience continuing commercial success," pointing to the profitable phenomenon of the "cancellation tour". Moments of widespread outrage are undoubtedly a career opportunity, and figures like Morgan know this better than anyone.
The outrage industry will also be OK. As many have pointed out, right-wing broadcaster Andrew Neil's upcoming channel GB News, which borrows its approach from US Fox News, seems like the best bet for Morgan's next lucrative career move. Neil himself even said on Thursday that Morgan would be an "asset" to the channel.
However things pan out, any British progressive should ready themselves for an inevitable truth: the British outrage industry is ramping up. We will all have to get smarter about how we engage with those who make our blood boil. My strategy will be to follow the growing number of people who refuse to share a platform or engage with these debates. If their requests land in my inbox, I'll say no, and if they pop up on my Twitter timeline, I'll keep scrolling. After all, no societal ill to date has been solved by a "rational debate" over cornflakes.