Prisoners of War: The Israeli inspiration for Homeland
Homeland won plaudits but the Israeli original is even better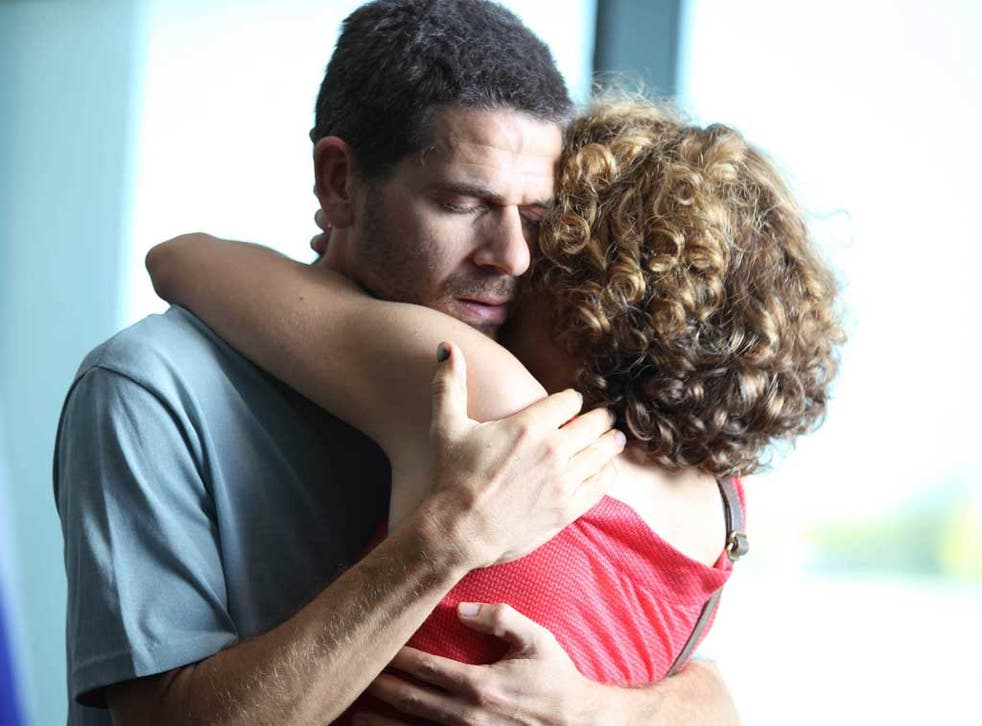 Would the American version of The Killing have made a greater impact in this country had British viewers not already been in love with the Danish original? It's a moot point because after three months of Channel 4's Homeland being one of the most lavishly praised shows on UK television, subscribers to Sky Arts now have a chance to see the Israeli original. And having watched the first two episodes of Prisoners of War, I think that the recently concluded Homeland might have suffered somewhat in comparison had it been broadcast here second.
Critics may well have sniffed at some of the more superficial plot elements in Homeland, for Prisoners of War is a more realistic and emotionally sophisticated account of what it is like for former PoWs to reintegrate into their families and society. It's far less slick, as you might expect (although its writer and director, Gideon Raff, oversaw the American remake), but also more quietly compelling – even without Carrie Mathison (the CIA agent played by Claire Danes), her role as the arch sceptic being here filled by a middle-aged male army psychiatrist.
Instead of just one soldier, we follow the fortunes of two men released from a PoW camp in Lebanon after 17 years in captivity (in Homeland Sergeant Brody is a "guest" of al-Qa'ida for eight years), as well as the grief-stricken sister of the one fellow cell-mate who returns in a coffin. And while Brody's wife has been sleeping with his best friend, the wife of Uri, the equivalent character in Prisoners of War, has re-married – to Uri's brother.
Don't get me wrong, I really enjoyed Homeland, but Prisoners of War is not just more of the same except with subtitles. Where it really scores is with its human drama – the awkwardness of re-united spouses, how, in Uri's words, "everyone has careers and lives", and the children they don't know. The second ex-captive, Nimrod, has a wonderfully brattish daughter, who makes Dana Brody seem like Little Orphan Annie, asking her newly released father, "So were you raped over there?" And, just as the original Killing offers an insight into Denmark, Prisoners of War is a step around the tumult of politics, and a vivid glimpse of contemporary Israeli society.
In fact, Prisoners of War proved both prescient and controversial in its home territory, uncannily anticipating the scenes surrounding the release of Israeli soldier Gilad Shalit, who returned home in 2011 in exchange for 1,027 Palestinian prisoners. It is also the latest example of Israeli drama being re-made in America, making the eight-million strong nation (roughly the same size as Denmark, incidentally) an improbable player in Hollywood.
The link between Tel Aviv and Los Angeles was forged in 2007 when BeTipul was remade as In Treatment, starring Gabriel Byrne as the psychologist, followed by Homeland and now half a dozen other projects in development. These include two for NBC – Life Isn't Everything (a sitcom about a divorced couple) and Pillars of Smoke, a leftfield cop show that has been compared to Twin Peaks, while HBO won a bidding war to remake the Israeli crime drama The Naked Truth.
There's an off-kilter darkness that fits American post-9/11 concerns, as well as a psychological depth that reflects the fact that Israel has more shrinks per capita than anywhere else in the world. "I know it can sound strange," Raff told the LA Times recently. "But the two countries have a lot in common. And Israelis as a people don't really care that much about traditional rules, which fits with what's going on in cable television in the US."
'Prisoners of War' begins on Thursday at 9.30pm on Sky Arts 1
Register for free to continue reading
Registration is a free and easy way to support our truly independent journalism
By registering, you will also enjoy limited access to Premium articles, exclusive newsletters, commenting, and virtual events with our leading journalists
Already have an account? sign in
Register for free to continue reading
Registration is a free and easy way to support our truly independent journalism
By registering, you will also enjoy limited access to Premium articles, exclusive newsletters, commenting, and virtual events with our leading journalists
Already have an account? sign in
Join our new commenting forum
Join thought-provoking conversations, follow other Independent readers and see their replies