Rupert Grint interview: 'I can't really remember life before Harry Potter'
The actor, who plays a gangster in the upcoming second season of 'Snatch', talks to Jack Shepherd about growing up as a star of Harry Potter films, buying weird stuff, and why he's 'closed the book' on Ron Weasley
Tuesday 09 October 2018 17:32 BST
Comments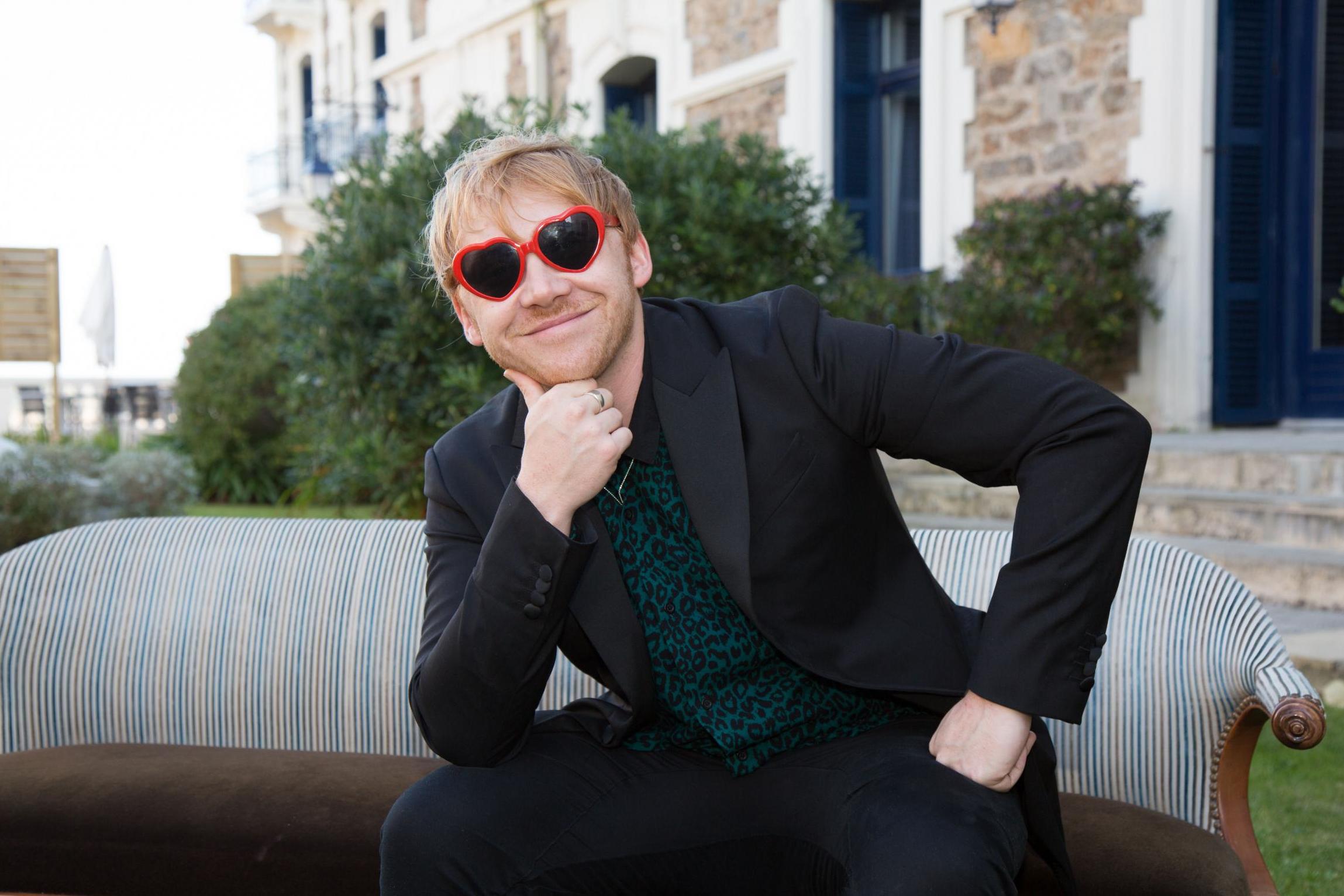 Rupert Grint has just turned 30. To a whole generation of fans who will forever know him as Harry Potter's smirking, flame-haired sidekick, this may well come as a shock.
"I don't feel like I'm 30 at all," Grint says. "I have quite a weird relationship with age, because of that period of my life on Potter. It was very strange."
We are here to talk about the second season of Snatch, a loose TV adaptation of Guy Ritchie's film of the same name in which Grint stars as Charlie Cavendish-Scott, a man from a wealthy background who gets entangled in the world of crime. Despite attempts not to drop the "Potter" name into our conversation, all but five minutes pass before the actor is offering a matured perspective on the "crazy" years that defined him.
SNATCH: season 2 - trailer
For 10 years, between 2001 and 2011, Grint was a permanent fixture in people's lives. Over the course of eight films, the nation watched as his character, Ron Weasley, underwent the transformation from boyhood through his teenage years: his voice breaking, his hair going through multiple floppy cuts, his first time falling in love. As we saw the fictional wizard grow, so, too, did we witness Grint become a young adult.
Yet, unlike the rest of his generation – those who attended muggle school and played normal chess – Grint did not grow up surrounded by people his age. Sure, co-stars Daniel Radcliffe and Emma Watson were on the same Hogwarts Express, but working on the Potter films was exactly that: work. It wasn't the average upbringing for a naive 11-year-old (when he was cast as Ron).
"We were always with adults, absorbing their sense of humour, their references," he says. "I always remember, the few times I did go back to school to do exams, I felt a real detachment from my peers. We had very little in common, which is quite isolating in a way. Which is why I think it felt like such a strong family unit on set. When you're in it, you don't really think about that."
That's not strictly true. After the fourth film in the franchise, Harry Potter and the Goblet of Fire, Grint seriously contemplated leaving the wizarding world behind, having had enough of being one of the three most recognisable teenagers in the real world.
"I had just finished my GCSEs," he says. "I thought 'Do I actually want to keep doing this? It's a bit of a drag.' Because obviously it's a big sacrifice. You take for granted anonymity, just doing normal stuff, just going out. Everything was different and a little bit scary. There were times when I was like 'I'm done.'"
Of course, Grint persevered, finishing the franchise and achieving worldwide fame, all before turning 23. While he has no regrets over the decision, there were times when the unfettered attention became particularly frightening. He points to the paparazzi and their "appetite" for a scandal to arise from the Potter set; for one of the child stars to break down like so many before them. Nothing truly horrific ever occured, but the photographers were still a stressful presence in his day-to-day life.
Access unlimited streaming of movies and TV shows with Amazon Prime Video
Sign up now for a 30-day free trial
Sign up
Access unlimited streaming of movies and TV shows with Amazon Prime Video
Sign up now for a 30-day free trial
Sign up
And then there were the fans, many of whom would clamour for a picture with the beloved actor at every opportunity, whether he was walking down a street or shopping in Tesco. Even those who spent time hanging around under the premise of being friends would make things difficult: were they there for Ron or Rupert?
"It's almost like having a split personality," he says. "Sometimes it can be quite dehumanising to have people just taking pictures of you when you're out. To them, you are just this one thing. It's a weird existence. But that's my life. I can't really remember life before it. In a weird way, you become blasé about it. It becomes normal and you adapt."
There's that word again. Grint says "weird" over a dozen times while discussing his Potter years, especially when it comes to talking about the items he bought at the height of his fame. These include an ice cream van, a hovercraft, and a full-size Ostrich skeleton – which he just happens to be standing next to as we speak over the phone.
"I think it was Dan [Radcliffe] who once said that I'm slowly constructing some sort of Neverland. It took me a while to accept a relationship with money. It's kinda embarrassing. I do buy weird stuff but I stopped that now. I've grown out of that a bit."
The money was never something Grint really thought about (he says he still doesn't know the exact sum he made from the Potter films, but industry estimates put it around £28m). When he signed on to star as Ron, he was just an ordinary kid whose father, Nigel, sold racing memorabilia, and whose mother, Julia, was a homemaker. The young Rupert initially wanted to become an ice cream seller – hence the ice cream van purchase – but also had a budding interest in acting, appearing in theatre productions for his school and a local acting troupe (he once played a goldfish in Noah's Ark).
After seeing a casting call on the children-focused show Newsround, Grint sent off a three-part audition tape that saw him rap, change into women's clothes, and read some of Ron's dialogue. His humour shone through and, despite having no previous professional acting work, he landed the part. Even with the huge amounts of fanfare before the initial movie was released, Grint didn't believe the franchise would be that big. Then, after the success of Harry Potter and the Philosopher's Stone, which was the highest grossing movie of 2001, he still didn't believe it would continue.
"I really did think it would die down after the first film finished and thought it was done," he says. "If anything, it's gone [the other way] as people hold those films very highly. I'm hearing stories about people who grew up with Harry Potter a lot. I think it comes hand in hand with the people who literally shove cameras in your face. In a weird way, they feel ownership of you a little bit. We're quite familiar people in their lives."
When Harry Potter and the Deathly Hallows – Part 2 wrapped, Grint was at a loss. Radcliffe found a niche in independent dramas, including playing a farting corpse in Swiss Army Man, while Watson became an activist and Disney Princess. A role opposite Shia LaBeouf in the poorly received Charlie Countryman followed for Grint, as did smaller roles in CBGB​ and Moonwalkers.
"I'm not the most ambitious person," he says. "I'm quite laid back in that respect. I very much value my own time as well. I'm pretty content with how things are going."
Despite going on to play various non-Ron-like characters, including two gangsters – in Snatch and the stage-play Mojo​ – Grint assures me that he hasn't consciously attempted to remove himself from the Potter films. "I'm not desperate to shock and make people completely forget," he says. "I don't think you can. Those films were such a unique beast. It's going to be hard to make people completely forget. You just have to embrace them."
Is there a chance, then, of him once again playing Ron in the inevitable cinematic adaptation of Harry Potter and the Cursed Child, the JK Rowling, Jack Thorne and John Tiffany-scripted play currently playing on the West End and Broadway?
"Never say never, but, for me, I closed the book on that. It was a huge and amazing part of my life that I feel ended at the right time. We're all saying this, but we're ready to move on. The interesting thing is, I saw the play a couple of years ago, and it's based 30 years on. It was very strange seeing someone else play Ron. A character I really thought I was. We merged into the same person. To see someone else's portrayal of it, it was like an out-of-body experience. It was very strange. I loved it."
Like a divination? "It was like looking into a weird, warped future. But, at the moment, I'm happy doing me things."
As well as starring in Snatch's second series, the actor will next be seen playing Inspector Crome opposite John Malkovich in the BBC's adaptation of Agatha Christie's The ABC Murders. And, while he's laid back, he wants to explore writing, producing and, particularly, animation. "Weirdly, this all feels quite new," he says. "I've only been out of the Harry Potter films for about eight years. I still feel like I'm learning a lot. Doing theatre and that, I've really enjoyed. Whenever I can learn something new and enjoy myself, that's what motivates me."
Perhaps he's finally leaving behind Ron Weasley and becoming Rupert Grint. "Yeah," he says. "He's definitely appearing more and more."
Snatch airs Tuesdays at 9pm on AMC on BT TV
Join our commenting forum
Join thought-provoking conversations, follow other Independent readers and see their replies