America's deadliest serial killer preyed on the 'less dead' for decades – a new documentary seeks answers
When Samuel Little confessed to murdering 93 women, he inadvertently exposed a system that routinely fails society's most vulnerable. Clémence Michallon speaks to director Joe Berlinger and executive producer Po Kutchins about a new series, 'Confronting a Serial Killer', that explores Little's horrifying legacy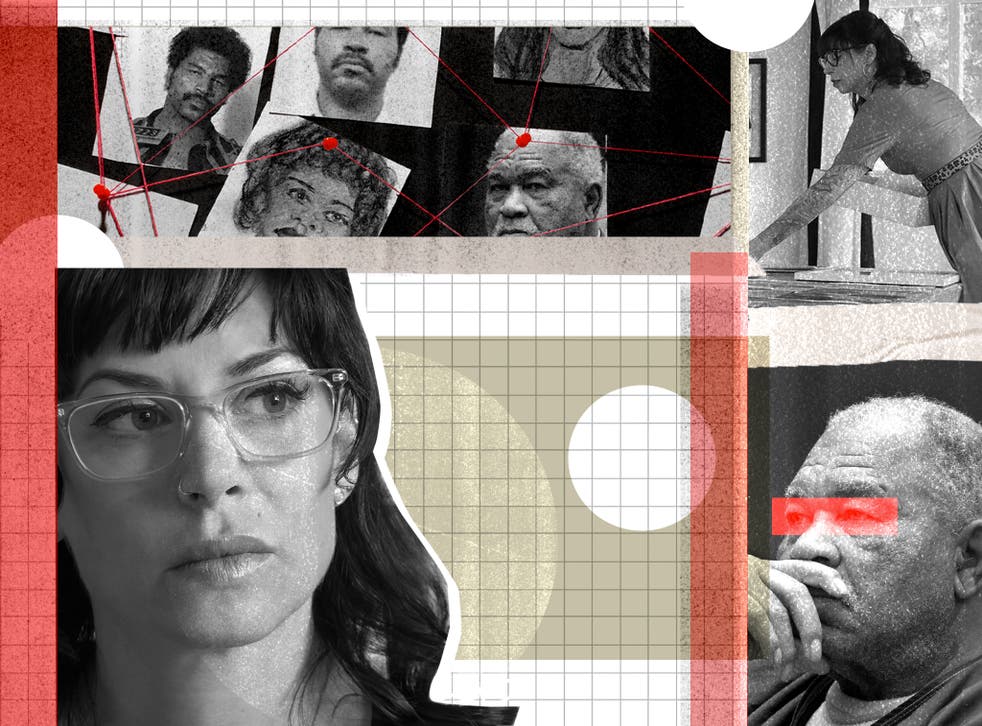 I
n 2018, while serving a life sentence for three killings dating back to the 1980s, Samuel Little, then 77 and in poor health, began talking. Over hundreds of hours, he confessed to a total of 93 murders. At least 50 of these confessions have been verified by law enforcement, and all are considered credible by the FBI. In other words, Little, a former competitive boxer from Georgia, got away with murder for decades – until he decided the jig was up.
Little's grizzly crimes began making headlines. Those revelations meant that Little became, as the unfortunate parlance goes, the "most prolific" known serial killer in the history of the United States. Yet, despite the scope of his crimes, Little's name soon dropped off the news cycle. There was another wave of headlines when he died in 2020, but the level of coverage dedicated to the Little case remains minute when weighed against the number of his victims.
A new documentary is attempting to right this wrong. Confronting a Serial Killer, streaming on Starz from 18 April, is a five-part exploration into Little's crimes, and the criminal justice system that failed to stop him. Behind the camera is Joe Berlinger, the director of such high-profile true-crime offerings as the Paradise Lost trilogy on the West Memphis Three, the 2019 documentary Conversations with a Killer: The Ted Bundy Tapes, and Zac Efron's Bundy biopic Extremely Wicked, Shockingly Evil and Vile. Po Kutchins, whose credits include the 2017 true-crime series The Murder of Laci Peterson, is one of the documentary's executive producers.
Berlinger and Kutchins are acutely aware of the boom in true-crime documentaries, having both contributed to it. But the case of Samuel Little seemed a worthy addition to an increasingly crowded field. "In true crime, you have a responsibility," Berlinger says. "If you're going to take on a story that has potentially sensationalistic aspects to it, you have a responsibility to the victims to make sure that there's a reason to tell it."
Confronting a Serial Killer is told through the experience of Jillian Lauren, a journalist and writer who built a rapport with Little starting in 2018, and wound up on the receiving end of his many convoluted admissions. To Berlinger, that was the compelling reason he needed to get on board with the project: "When I read that this powerful woman was able to get this unrepentant serial killer who had been denying all of his crimes to talk, and that those clues were being used to identify victims, it called to me."
Back in 2018, Lauren shared some of her experiences investigating Little's crimes in a piece for The Cut, which now reads as a prelude to Confronting a Serial Killer. In it, she cited Los Angeles detective Mitzi Roberts (also featured in the documentary), who helped first piece together the Little case. Roberts, Lauren wrote, posited that Little was able to get away with dozens of crimes because he went after the "less dead", whom Lauren defined as "people who live on the margins of society and whose murders have historically tended to be not as thoroughly investigated as those of their wealthier, whiter, and perhaps more sober counterparts". Or, as Lauren puts it in the documentary: "Pretty, white college students are the most dead. Black [sex workers] are the least dead."
According to the FBI, Little has confessed to 93 murders, having taken place, he says, between 1970 and 2005. If 93 is indeed Little's exact number of victims, he would have murdered on average two to three people a year for 35 years. During that time, and before his 2012 conviction, Little had multiple run-ins with law enforcement. He was even tried for the 1982 murder of Patricia Ann Mount, a 26-year-old woman with an intellectual disability, but was acquitted in 1984 due to insufficient evidence.
And so, we are told, Little remained free and carried on killing. His victims, as underlined by the bureau as well as the documentary, were mostly women of colour, some of them involved in sex work or with a history of addiction. "He bet on that," Kutchins says. "Samuel Little bet on that bias to help him, and it did."
Throughout Confronting a Serial Killer, Little recounts his crimes in phone calls with Lauren. The tapes are, in Berlinger's own words, "horrifying and chilling". Some serial killers tend to dance around specifics when discussing the murders they have committed; they are prone to paraphrase, and are reluctant to provide details. Little does not fall into that category. There is only one threshold he refuses to cross. "Don't call him a rapist," Roberts once told a Texas Ranger who was due to speak to Little. "He's way more sensitive about that than being a killer." Everything else is on the table.
"I reached out and wrapped my hands around her throat and squeezed until she went limp," Little tells Lauren of one victim. When Lauren asks whether he meant to kill the woman, Little doesn't demure. "I meant to do it," he says. "I meant it because it felt good."
Berlinger says that using Little's audio was the result of a "considered decision". "There is a knee-jerk overreaction to true crime today," he says. "I think there's a certain camp that says any true crime is bad true crime and is exploitative. I understand where some of that is coming from, and I think there's a tremendous amount of irresponsible true crime. So any time you tell a story with a device that could be viewed as sensational, you have to think about it and its impact on the audience."
For Kutchins, there is value in hearing Little describe the women he targeted, and how and why he did it. "His whole rationale is incredibly telling and important because it reflects the society and the biases he was counting on to let him get away with it," she says. The result is a compelling, thorough documentary, with a directness that comes off as uncompromising rather than voyeuristic.
At the heart of the entire series is the rapport Lauren builds with Little, one prison visit and one phone call at a time. "You ask a question, and then you listen really carefully, and if you listen hard enough, you can hear what they need you to be," she explains. When Little at one point worries that his accounts might cause Lauren to "despise" him, she insists immediately: "No, Mister Sam, you know I don't judge you. I'm just here to listen."
The process pays off: Little not only goes on to state that he loves Lauren "like a sister or a mom or something", but he opens up to her about his crimes, his past, and his modus operandi. "Every interaction he has is transactional," Lauren observes about her subject.
Of course, that aspect goes both ways: Lauren has no interest in excusing or lightening the weight of Little's crimes. It's quite the contrary, since she's investigating them in the hopes of identifying some of his victims. She's just telling him what he needs to hear in order to talk. Her rapport with him exemplifies the difference between empathy and sympathy: it is possible, and necessary even, to try to understand why and how someone did what they did, without liking or forgiving them in return.
More than 40 of Little's confessions remain to be definitively corroborated by law enforcement, and most of his victims remain to be identified. Little died in December 2020 aged 80. Only by publicising his crimes can we now hope to put names to the people he killed. Only by telling his story can we hope for answers.
Confronting a Serial Killer begins 18 April on StarzPlay (via Amazon Prime)
Join our new commenting forum
Join thought-provoking conversations, follow other Independent readers and see their replies