Saturday Night Live is an American institution – why has it always been rejected by the UK?
As 'Saturday Night Live' arrives on UK TV screens for the first time since 2008, after a two-year stint on ITV4 that spectacularly flopped, Adam White asks whether it's destined to be lost in translation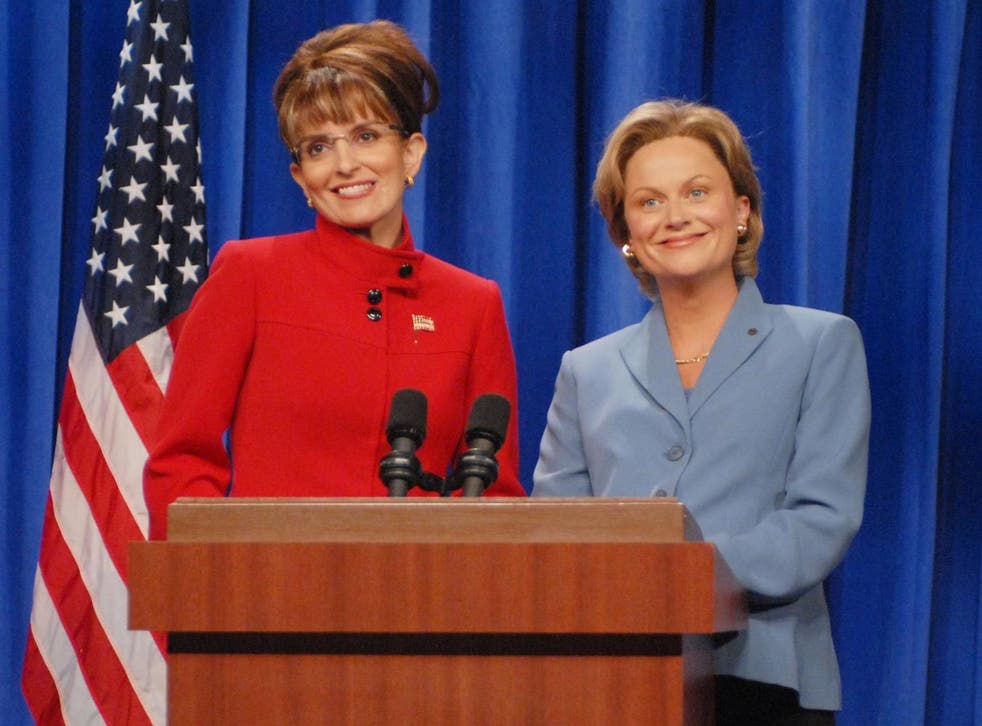 If you're from the UK, you will have seen a Saturday Night Live sketch. Possibly "Dick in a Box", or Natalie Portman rapping. Or more recently, when James Corden dressed up as Boris Johnson, or when Harry Styles said incredibly homoerotic things about bread. You will not have seen Saturday Night Live.
The long-running US sketch show is internationally famous, ubiquitous on YouTube every Sunday morning for nine months of the year. But the show in its entirety has almost never been broadcast in the UK. As Sky Comedy makes a stab at bringing it to our screens, it's worth asking why SNL is one of the few American institutions to absolutely never work across the pond.
Much of the American comedy we know and love stems from Saturday Night Live. Created by Lorne Michaels in 1975, it has been comfortably ensconced in the fabric of American culture ever since. Every week, its rotating teams of writers pool resources to craft topical sketches that flirt with the ludicrous and the damning, broadcasting live at midnight on Saturday nights.
Its relationship with the zeitgeist has fluctuated over the years, peaking in the Eighties (with cast members including Eddie Murphy and Chevy Chase), declining in the Nineties (with stars including Will Ferrell and Molly Shannon), but rising again under the guidance of Tina Fey in the Noughties, who became the show's first female head writer.
It was the birthplace of all of the above names, as well as Bill Murray, Adam Sandler, Amy Poehler, Jim Belushi, Dan Aykroyd, Chris Rock, Andy Samberg and Kristen Wiig. It spawned The Blues Brothers, Wayne's World and much of the cinematic humour of the last three decades – everything political, surreal and incredibly silly that you've laughed at on film and television can in some way be traced back to the show.
The 65 best movie insults of all time

Show all 49
Unless you happened to tune into ITV4 in the early hours back in 2006, Saturday Night Live as an hour-long spectacle may have flown over your head. That was when SNL was last launched in the UK, with episodes broadcast weeks after they were originally shown – meaning topical material, largely the back-bone of SNL comedy, suddenly felt incredibly out-of-date. It unsurprisingly bombed, shown later and later in the schedules until it was finally put out of its misery in mid-2008.
That may have been a mistake. The 34th season of the show, beginning in September 2008, propelled Saturday Night Live back into the headlines, assisted by a landmark US election and Fey's Emmy-winning, internet-breaking turn as vice presidential nominee Sarah Palin. A decade on, SNL's arrival on Sky Comedy coincides with a less sterling reputation for the show.
In recent years, SNL has been criticised for the lack of representation in its new cast members, weathered the loss of high-profile stars including Aidy Bryant and Kenan Thompson, and fought accusations of irrelevance and ill-judgement. The decision to allow Donald Trump to host an episode of the show during his election year has been regularly mooted as the moment the show lost its credibility. Outside of Kate McKinnon and the soon-departing Leslie Jones, few of the show's current cast members have become independently famous outside of it – Pete Davidson, still best known as Ariana Grande's one-time squeeze, is a tabloid favourite but barely appears on the show itself.
Such low star-wattage may prove an obstacle to the UK taking to it, suggests British Comedy Guide editor Mark Boosley. "Familiarity with any comedy format is really important," he says. "You need to know the characters before you find them funny, essentially. I think it's the same with a sketch show troupe. You need to get to know them a little bit before you choose to deliberately tune in every week."
Access unlimited streaming of movies and TV shows with Amazon Prime Video Sign up now for a 30-day free trial
Sign up
It's also arriving on our shores at a time in which sketch comedy has become unusually dormant in the UK. Attempts have occasionally been made to replicate the Saturday Night Live format here, but to little success (international SNL remakes have historically been a mixed bag – the same format has flourished in South Korea and Egypt, yet bombed in Finland and France). Saturday Live, broadcast from 1985 to 1988, featured names including Ben Elton and Harry Enfield, and has been resurrected here and there through the years – the most recent being a 2007 attempt starring Robert Webb, David Mitchell and Jimmy Carr. There was also the infamous Nightly Show, ITV's high-profile attempt to fuse together US late-night talk shows with the manic, celebrity-filled energy of SNL. It was a critical and commercial disaster, now only remembered for being a Twitter punch bag throughout the winter of 2016.
In 2013, The Fast Show's Charlie Higson suggested that the rise (and comparable cheapness) of comedy panel shows had sounded the death knell for the traditional sketch show in the UK. "[We don't have] a large mainstream show where you hear a catchphrase and know exactly what it is," he told the Radio Times. "We haven't had one like that since Little Britain."
"I'm not sure viewers themselves have fallen out of love with them, but broadcasters 100% have," Boosley says. "They're so expensive to make. If you think about an SNL hour and each of those sets alone – you need five or six locations, and multiple actors. It's just really, really expensive. People aren't watching TV as much as they were in the old days, and it means it's hard for [broadcasters] to justify their budgets. It's also a risk, because people have different tastes in comedy. If you don't get a sketch right, it's a very expensive day out for no one laughing."
He suggests that sketch comedy still thrives on UK radio, but that it may be an uphill battle for Saturday Night Live to drive viewership to Sky Comedy on reputation alone. Based on the timing of the channel's launch date, and the first SNL episode that happens to be broadcast on the channel this weekend, it may be doomed before it's even begun.
In a season that has featured guest hosts including Styles, Murphy, Phoebe Waller-Bridge and Jennifer Lopez, and music from Billie Eilish, Taylor Swift and Lizzo, SNL is debuting in the UK with an episode anchored by two "stars" almost entirely unknown outside of the US: football player JJ Watt and country singer Luke Combs. It's either just very bad luck, or an omen.
Saturday Night Live begins Sunday at 9pm on Sky Comedy
Register for free to continue reading
Registration is a free and easy way to support our truly independent journalism
By registering, you will also enjoy limited access to Premium articles, exclusive newsletters, commenting, and virtual events with our leading journalists
Already have an account? sign in
Register for free to continue reading
Registration is a free and easy way to support our truly independent journalism
By registering, you will also enjoy limited access to Premium articles, exclusive newsletters, commenting, and virtual events with our leading journalists
Already have an account? sign in
Join our new commenting forum
Join thought-provoking conversations, follow other Independent readers and see their replies