Scandi-geeks descend on Nordicana fan-convention
The cultural phenomenon from the region which has given us series such as The Bridge, Borgen and The Killing shows no sign of slowing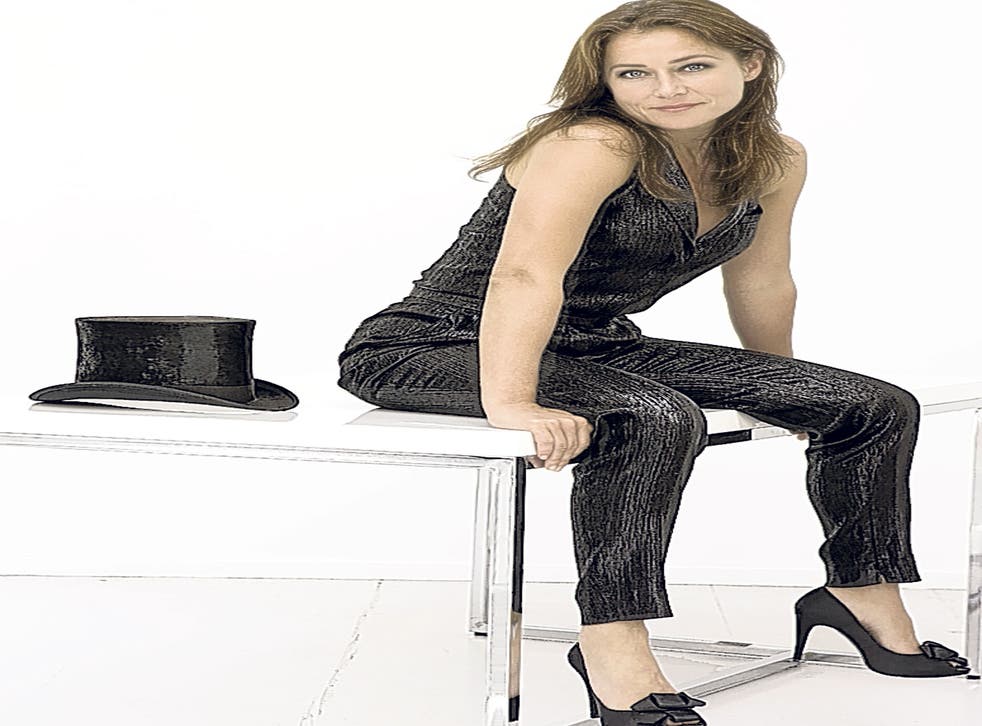 Normally the preserve of Spiderman and Star Trek devotees, the "fan-convention" was over the weekend given a new – albeit very tasteful – look, as several hundred "Scandi-geeks" descended on Nordicana, the UK's first show celebrating Nordic fiction, film and TV.
The cultural phenomenon from the region which has given us series such as The Bridge, Borgen and The Killing shows no sign of slowing. A third series of Borgen is due to be aired in January, starring British actor Alastair Mackenzie.
Such is the devoted following these TV series attract, they are now emulating comic book aficionados' autograph hunting get-togethers. In between talks with actors and writers of the hit shows, fans at the event in central London shopped for beautiful light fittings, strange woollen footwear and a smorgasbord or two of unappetising meat, washed down with a glass of Nordic vodka.
"I'm here because I love Scandinavian stuff!" said 18-year-old Alice Matthews from Kent, whose mother spent three months knitting her a Faroese jumper at her request. "I really want to go to Sweden and do the Wallander tour. I've been inspired to go to Scandinavia because of all these shows."
For here, rather than the exotic costumes in homage to favourite superheroes and heroines, men and women adopted a more casual attire befitting the put upon Swedish and Danish characters which have dominated our screens in recent years. Women proudly wore Sarah Lund Faroese jumpers whilst others dressed as the leather-clad Lisbeth Salander from The Girl with the Dragon Tattoo.
"A lot of people have actually told me I look her [Lisbeth Salander], said Joanna Kapetaniou, 33, a designer. "I love everything Scandinavian. I first saw The Girl With the Dragon Tattoo when it first came out and I was hooked. I went to Copenhagen just because I watched Borgen and I wanted to see the parliament and everything."
Whilst Chuquai (corr) Billy, 50, a comedian originally from the US but now living in London, said as well as coming to see the stars he "also came here to find out more about Scandinavian life."
Whilst one million viewers tuned in to watch the final series of The Killing and Borgen attracted around 650,000 for its first season, it's not just the audience this particular brand of television is having an effect.
Sidse Babett Knudsen, who, in her native country is considered one of the finest actors of her generation, said in an audience Q&A, she was only getting used to the attention: "The press has become much more… raw in Denmark in a very short time," she said. "To us it's quite new and paparazzi's are a very new phenomenon - I've been followed by paparazzi's. So it's the new black in our country."
Access unlimited streaming of movies and TV shows with Amazon Prime Video Sign up now for a 30-day free trial
Sign up
She added however, that there was no mystery to Borgen's success: "I think it is just a good old-fashioned classical drama. So much is going on in TV right now – some of it experimental - but this is really, really classical and there's something nostalgic and social about that. It's really unpretentious and easy to take in."
The expo, rather appropriately, was set in a disused Victorian warehouse in Clerkenwell – one time manor of the notorious Adams family crime syndicate. And, as the rain began to pour – and not just any rain, mind – the kind of atmospheric, heavy drizzle any set designer from The Killing would be proud of - one could be forgiven for feeling like a TV extra.
UK crime writer Ann Cleeves said great story-telling about countries that are in reality often far removed from the British public's imagination was part of the reason for their great success.
Cleeves, who is attending the expo to discuss her Shetland novels that will be turned into a six-part BBC One series next year starring Douglas Henshall following a successful pilot, told The Independent: "People had this image of Sweden being an amazing country, a social paradise full of beautiful blonde people.
When Mankell and Larsson wrote about the undercurrents of fascism and violence it was so new to us. Countries with bleak landscapes tend to have hidden secrets and, combined with great story-telling, it has proven to be a very fashionable formula."
Register for free to continue reading
Registration is a free and easy way to support our truly independent journalism
By registering, you will also enjoy limited access to Premium articles, exclusive newsletters, commenting, and virtual events with our leading journalists
Already have an account? sign in
Register for free to continue reading
Registration is a free and easy way to support our truly independent journalism
By registering, you will also enjoy limited access to Premium articles, exclusive newsletters, commenting, and virtual events with our leading journalists
Already have an account? sign in
Join our new commenting forum
Join thought-provoking conversations, follow other Independent readers and see their replies