Has Scandi-noir become too 'hygge' for its own good? Recent shows from the region have broken the thriller mould
BBC4's new Saturday night Swedish drama 'Modus' brings familiar delights for Scandi-noir fans. But are these subtitled thrillers becoming just a bit too cosily familiar?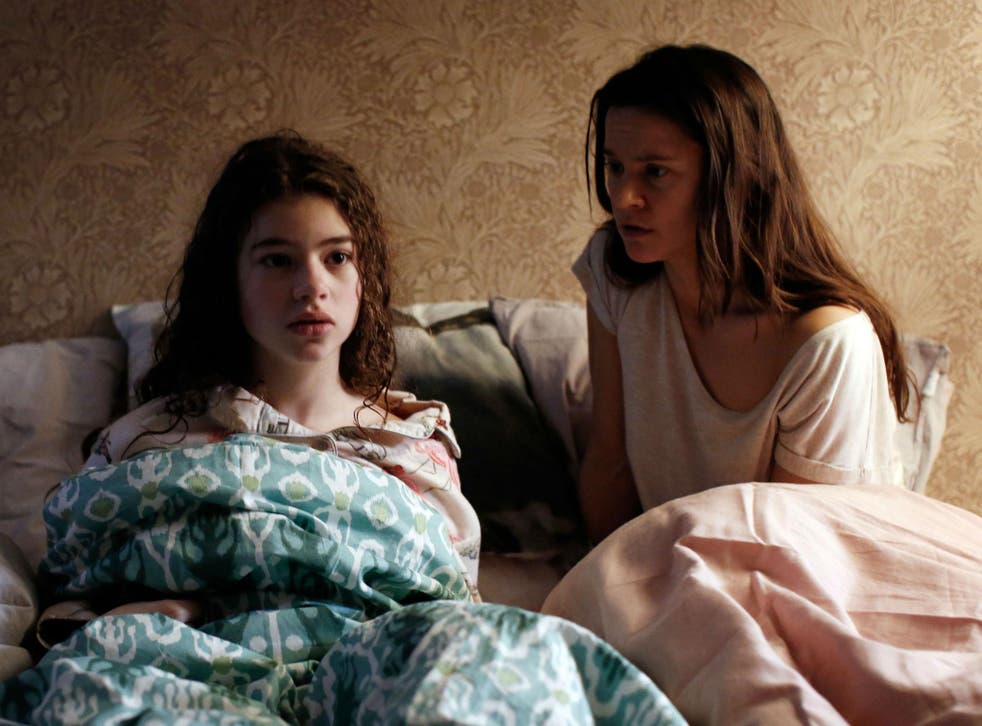 At the International Emmy awards on Monday evening at the New York Hilton – the same venue where, with no little irony, Donald Trump had held his party to celebrate an election victory that looks set to stem the advance of globalisation – the Danish Broadcasting Corporation was given a special "directorate award" for its role in pushing Nordic noir to the world.
Denmark's (albeit much smaller) equivalent of the BBC was being recognised for the string of dramas, such as The Killing, Borgen and The Bridge, that have not only been shown in countless countries, but have also been copied in remakes that have generally failed to capture the essence that made their Scandinavian originals so compelling.
And now, after two "Aussie-noir" dramas, The Code and Deep Water, BBC4 is about to air a new eight-part thriller from Sweden, Modus, based on the novels of Norwegian author Anne Holt – a former minister of justice in Oslo. In other words, the Scandi-credentials of Modus could hardly be stronger.
Set during the Christmas season, with cars making a satisfying crunch on compacted snow, Modus features, like so many of its Nordic predecessors, a plucky heroine with a dysfunctional private life, aerial shots of a wintry Stockholm, and a familiar cast of victims – that's to say anyone with anything to do with the church or progressive social-democratic politics.
Inger Johanne Vik (Melinda Kinnaman, the former child actor who played tomboy Saga in Lasse Hallstrom's 1985 movie My Life as a Dog) is a criminal psychological profiler, who is drawn into the case of a serial killer – the brooding, methodical type so beloved of the genre – after Inger's autistic teenage daughter witnesses a murder. After recent English-language excursions down under, it's comforting to have subtitled mystery back on BBC4.
"It's funny you should say that," says Sue Deeks, who acquired Modus for the channel, when I put it to her. "That's what we were just saying today... that it's like the perfect piece to curl up in front of the fire and watch in the lead up to Christmas."
She doesn't use the word, but Deeks might have been calling Modus "hygge", the Danish concept of cosiness, of sitting in front of a crackling fire drinking mulled wine with good friends – that sort of scenario. It seems a long way from the first series of The Killing, which, when first shown on BBC4 in 2011, seemed such a bracing new take on the whole tired murder-mystery genre.
Here were victims and suspects realistically drawn, grief that you could feel, and a female cop with an unhealthy work ethic and a pistol strapped to her waist. "I wanted to be Clint Eastwood," Sofie Grabol, the actress who played Sarah Lund, famously told the series creator Soren Sveistrup. How we loved her.
But that wasn't all – the language (tak! hai! absolut!), the chill Copenhagen skylines, the knitwear and the endless coffee drinking – this was all new to British audiences, as were a cast of actors who were to grow ever more familiar as they began to appear in other productions. "It's a fairly small country so what do you expect?" Danish actor Lars Mikkelsen, who featured in The Killing, Borgen and 1864, told me when I had coffee (of course) with him in Copenhagen.
Access unlimited streaming of movies and TV shows with Amazon Prime Video Sign up now for a 30-day free trial
Sign up
Meanwhile, there has been a Scandi-diaspora of the major stars to English language TV, Mikkelsen himself in House of Cards, Grabol in Sky Atlantic's Fortitude, and Borgen's Sidse Babett Knudsen in Westworld. "And in BBC1's The Missing, you've got Olafur Darri Olafsson, who was in Trapped," says Deeks. "You've got Filip Peeters, who was in Salamander, and Krister Henriksson [star of the Swedish version of Wallander] was in The Fall."
And of course none of this would matter as long as the stories are involving enough, and Modus, on the evidence of the first two episodes, won't disappoint. "It's a very exciting piece," says Deeks, explaining why she chose it. "The thing that immediately struck us was the setting and the amazing cinematography, but it's also a great twisty story.
"This particular genre they do particularly well and I think the audience are still fascinated. If you look at something like Trapped [the Icelandic series about a fishing harbour with a serial killer at large, while cut off from the rest of the country by a snow storm], which aired earlier this year, it made people... I won't say fall in love again with Scandinavian drama... but some of the critics seemed surprised it was so good. It didn't surprise us and there are always pieces like that come along."
However, Walter Iuzzolino, the Italian TV producer who selects foreign language content for Channel 4's streaming service Walter Presents, believes that Scandi-noir is becoming a little tired.
"Scandi drama in the UK has been overwhelmingly associated with crime thrillers of a very specific nature," he says. "These are mostly stories about twisted, sophisticated serial killers who commit ritual crimes in a gruesome way (and often with a big political/anti-corporate/counter cultural agenda), and oddball detectives (or pairs of detectives) who are juggling complicated private lives with an obsessive approach to work to redeem their own inner demons. These iconic narrative blocks have been successfully used time and time again to produce a genre we all know and love.
"However, the missing girl, the snowy forests, and the cerebral serial killers have become a victim of their own success, and are beginning to feel tired. But Scandi drama is much more diverse and layered than we think – and it is undergoing a revolution. Whilst more and more iterations of the serial killer in a forest tropes will keep washing up on our shores, a number of great producers are breaking free from stereotypical noir to create ground breaking and arresting stories which will keep challenging and surprising viewers around the world."
Indeed, several of my favourite recent shows from the region have broken the thriller mould. The Legacy, from Denmark and shown here on Sky Arts, is a brilliant inter-generational family drama whose third season will air in 2017, while the Swedish series Thicker Than Water (More4), was another compelling tale of a dysfunctional family, and the beautifully designed Angleby (ITV Encore), was, in my opinion, better than Twin Peaks, the show it most resembled.
The Scandi-noir drama chosen by Iuzzolino for the new collection of Walter Presents is the Norwegian series Valkyrien, in which hospital authorities forbid a leading physician to continue the experimental research that might save his dying wife – so he sets up a lab beneath a disused subway station in Oslo. The downside is that he also ends up having to treat the criminals who also inhabit this underworld, and want to stay off the grid. "It's a high concept thriller that will grip you from the start," promises Iuzzolino. "It will transform the television landscape." Big claims, so what other Nordic-noir treats can we look forward to in 2017 and beyond?
Young and Promising (Walter Presents)
In the heart of Oslo, three girls are all trying their best to break into their careers and adulthood, with an undying ambition for something more than a "normal" life. It's apparently "everything you wouldn't expect from a Scandi show – it combines the warmth and anarchic humour of Girls with the originality and emotional honest of the very best Nordic fare".
Acquitted (Walter Presents)
A thriller set among the Norwegian fjords. A successful business man returns to his home town to save an ailing local firm from bankruptcy. Despite being acquitted for the murder of his high school sweetheart 20 years ago, he is still haunted by his past and his return opens old wounds for the villagers.
Follow the Money (BBC4)
While season one of the Danish financial-crime drama explored corruption in the renewable energy industry, season two will involve peer-to-peer lending. Thomas Bo Larsen and Thomas Hwan again star as the mismatched investigators.
Rides Upon the Storm (unconfirmed UK broadcaster)
The long-awaited new drama from Borgen creator Adam Price is inspired by the story of Cain and Abel and focuses on a family of priests in the Church of Denmark. Mikkelsen and Ann Eleonora Jorgensen from The Killing star, and Price hopes to do with religion what he did with politics in Borgen.
Eyewitness (Walter Presents)
Actress Anneke von der Lippe became the first Norwegian to win an Emmy for her performance in this drama in which two 15-year-old boys secretly meet up at a sand quarry to explore their feelings for each other, only to witness a blood bath in which several members of a local gang are murdered.
The Bridge 4 (BBC4)
A fourth and final season of the much loved show has been confirmed, but has yet to go into production. Sofia Helin and Thure Lindhardt will both return as chalk-and-cheese Swedish and Danish detectives Saga Noren and Henrik Sabroe, but the big question concerns the possible return of Kim Bodnia as Saga's former partner Martin Rohde, last seen languishing in prison. Bodnia declined to take part in season two.
Modus begins on BBC4 on Saturday 26 November at 9pm
Join our new commenting forum
Join thought-provoking conversations, follow other Independent readers and see their replies