Sherlock season 4 has morphed into a grotesque parody of the witty, faithful TV adaptation it once was
*Warning – this article contains spoilers for season four, episode one of Sherlock*
Roisin O'Connor
Wednesday 04 January 2017 13:44 Comments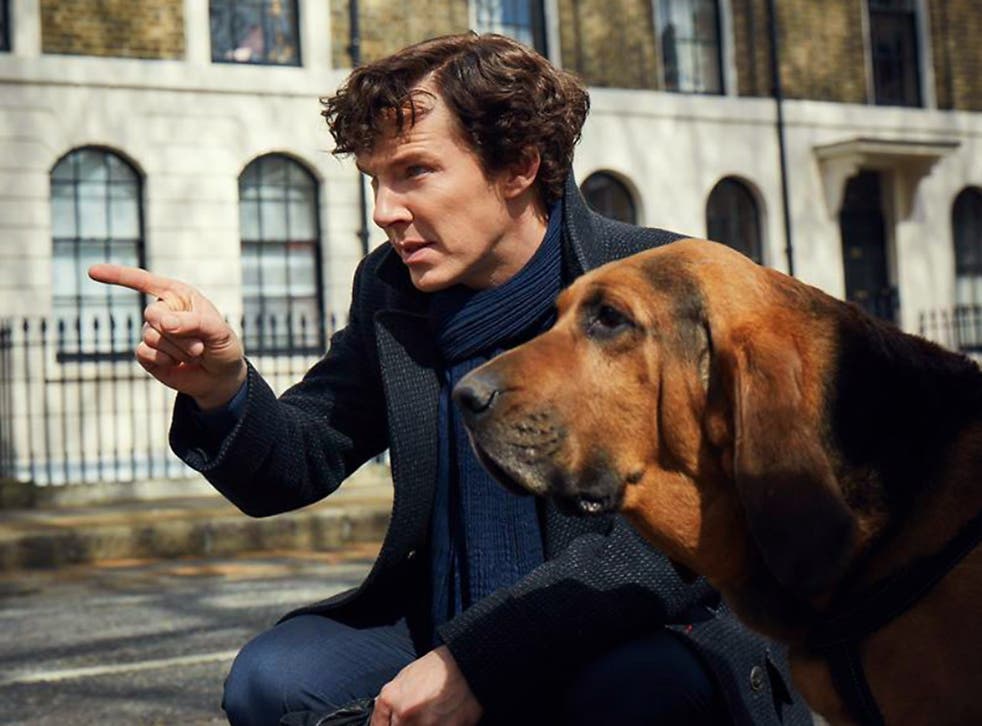 If you were a fan of both Arthur Conan Doyle's Sherlock stories and the BBC series starring Benedict Cumberbatch, chances are you're feeling slightly heartbroken by the latest episode of the latter.
Because Sherlock was once a brilliant, intelligent and subtle adaptation of the books in a modern-day setting, written by people who were clearly fans of the original material – fun but never silly, and, perhaps most importantly, believable.
No more.
Since series two ended, the show has morphed into some kind of old-school teenage boy fantasy that throws nods to Guy Ritchie's Sherlock Holmes, James Bond and Doctor Who into one godawful, ridiculous mess, driven by pressure – whether from BBC bosses or the writers themselves – to "sex up" a show that didn't need to be sexy, because it was smart.
Sherlock- series 4 trailer
Introducing Mary soon-to-be Watson (Amanda Abbington) as a ninja assassin was the first of many warning signs in season three that the show was beginning to go downhill.
While the first two series tended to feature a singular case in each episode, season three began to introduce long-running plots that needed to be caught up with in later episodes.
Cumberbatch, who started out as a wonderful, almost aspergic Sherlock whose aggravating inability to emote with other humans was softened by Martin Freeman playing out Watson's more sentimental character, has turned the detective into a pantomime figure – as absurdly zany as David Tennant's Doctor and as over the top as a Sean Connery Bond film (shark tanks, guys, really?).
Watson is an arsehole now, apparently, having an emotional affair immediately after his wife has given birth to their first child. And since the audience can no longer trust him, he is no longer a reliable narrator for each case.
Ah yes, the case.
Steven Moffat and Mark Gatiss take every advantage they can of using Sherlock to convey how clever they are, going so far as to have him refer to himself in the third person.
The problem is that the plot of season four, episode one wasn't very clever at all.
It dived down side-streets of minor cases and flashbacks that served approximately zero purpose, leaving a million loose threads and consistently robbing the show of any momentum.
Access unlimited streaming of movies and TV shows with Amazon Prime Video Sign up now for a 30-day free trial
Sign up
The case involving the son dying in the car was used so Sherlock could stumble upon the real intrigue – someone smashing up plaster busts of Margaret Thatcher – but the whole thing was so unbelievably coincidental that it distracted from the entire bust-smashing episode.
We still don't know what Moriarty's final plan is, and we still haven't been properly introduced to Culverton Smith – this series' new villain.
Points in the story that Sherlock, Mary and John all declare to be very-complicated-indeed are resolved in a matter of minutes, like Mary heading off on what she says is an untraceable path to deal with the situation herself, only to have Sherlock and John beat her to her destination because Sherlock stuck a tracker on her USB stick.
What kind of s**t ninja assassin are you, Mary? No wonder you got killed by an old lady.
Sherlock season 4 in pictures

Show all 7
But by this time it had become obvious that the entire episode was a device to get rid of Mary Watson in order to restore the bromance between Holmes and Watson. You know she's going to die because that "vow" to protect her made by Sherlock was mentioned every five minutes.
And fair enough – it was strongly hinted that Mary Watson dies in Conan Doyle's original books (perhaps for the same reason), but his writing was far more subtle and emotionally-loaded than the melodramatic scene between Freeman and Abbington.
Perhaps the combination of the show's huge success and a rabid fanbase has gone to Gatiss and Moffat's heads.
Whatever it is, they've somehow gone from crafting a fantastic adaptation of the greatest detective series ever written, to smashing it up – as easily as you would a plaster bust of Margaret Thatcher – and it seems unlikely that they'll piece it back together by the time this series ends.
Register for free to continue reading
Registration is a free and easy way to support our truly independent journalism
By registering, you will also enjoy limited access to Premium articles, exclusive newsletters, commenting, and virtual events with our leading journalists
Already have an account? sign in
Join our new commenting forum
Join thought-provoking conversations, follow other Independent readers and see their replies