Sherlock star Louise Brealey interview: What it's like to win an army of fans
It's easy to see why women relate to her – she's self-deprecating, funny and her Twitter feed is a satisfying mix of political campaigning and pictures of baby fruitbats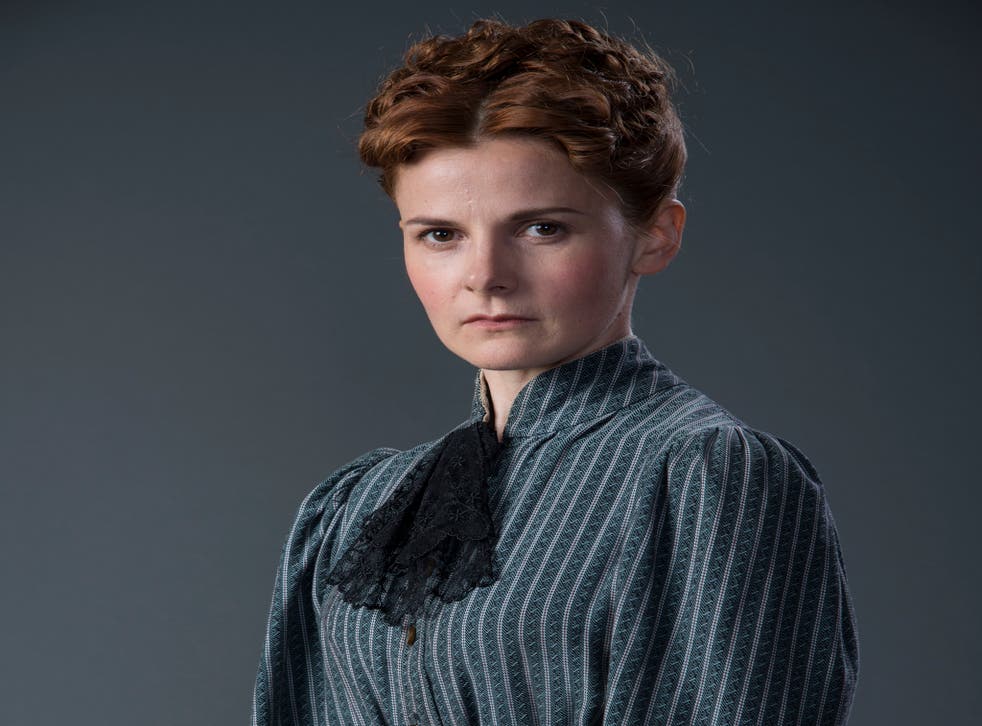 Benedict might have his "Cumberbitches", but fellow Sherlock star Louise Brealey (who plays lovelorn pathologist Molly Hooper) is experiencing a similar level of devotion from female fans of a certain age.
Recently her 170,000 Twitter followers launched the hashtag campaign #mollymatters, where they tweeted the reasons why they love her.
"It's absolutely delightful," says Brealey. "I'm so touched by all of it. If you ask anybody who knows me, the idea of me being a role model is laughable. However, now that it's actually happened, I take it seriously. I try to set a good feminist example."
It's easy to see why women relate to her – she's self-deprecating, funny and her Twitter feed is a satisfying mix of political campaigning and pictures of baby fruitbats. Buzzfeed called her "your Dream Best Mate" in an article entitled "28 Reasons to Worship Louise Brealey". No wonder she made Sherlock creators Steven Moffat and Mark Gatiss break their cardinal rule of not introducing a character into the series that wasn't in the books. "I was supposed to be a recurring 'do a gag and leave' part," she explains. "But I think they enjoyed my dynamic with the boys and the amazing response to Molly online let them know that the audience wanted to see more of her."
Not so long ago "the fans" were a faceless entity, occasionally thanked by actors as an afterthought in awards acceptance speeches, now they are part of a dialogue, with the power to change plots and even get a series recommissioned. Brealey's next role is as a doctor in the BBC period drama Ripper Street. When the show was cancelled last year after lower-than-expected ratings, #SaveRipperStreet did the rounds on social media and a Change.org petition to bring it back attracted 40,000 signatures. Eventually the programme makers announced that it was being resurrected for a third series, which starts tonight.
"It is thrilling that the audience can be that powerful," says Brealey. "The original cast are over the moon and the fans feel even more invested, because they know that it's thanks to them that it's still here, which is really cool."
But when it comes to superfans, the Sherlock buffs are a different breed. "I love the letters I get. My mum keeps the 'Best of' in a scrap book. The most beautiful are probably from China. They absolutely love Molly in China. I don't want to launch into cultural stereotypes but I think because she is quite demure, they hugely relate to her. I also got an absolutely beautiful hand-knitted woolly scarf from Australia the other day that looks like something from Missoni. I haven't had it off my neck.
"When I wrote something a while back about going naked on stage, the responses I had to that will stay with me forever. I've got psoriasis and I got this letter from a girl in Germany who had psoriasis and she said she didn't feel as ugly knowing that I had it, too. I remember being 14 and thinking, 'That's it now, no one will ever love me'! It's a rum old business when you're a kid to be covered in scabs. So I was really grateful to be able to do that for her."
How did the army of Molly fans react to Cumberbatch announcing his engagement? "They were really sweet. I had a few heartbroken 'I wanted it to be you's, but on the whole they are just delighted for him."
Access unlimited streaming of movies and TV shows with Amazon Prime Video Sign up now for a 30-day free trial
Sign up
Brealey's played a nurse on Casualty, a pathologist on Sherlock and now a doctor in Ripper Street. "I think it's more a reflection on people's fascination with medical dramas than my taste for sawing people up," she insists. "I've actually got no stomach for gore: I retched the very first time I did anything medical; I was lancing a giant boil on Casualty and the make-up department had stuffed the prosthetic with bloodied scrambled egg. It was horrible." What part would she like to play next? "An irredeemable shit. Please."
Ripper Street starts on Friday at 9pm on Amazon Prime Instant Video and on the BBC in 2015
Register for free to continue reading
Registration is a free and easy way to support our truly independent journalism
By registering, you will also enjoy limited access to Premium articles, exclusive newsletters, commenting, and virtual events with our leading journalists
Already have an account? sign in
Register for free to continue reading
Registration is a free and easy way to support our truly independent journalism
By registering, you will also enjoy limited access to Premium articles, exclusive newsletters, commenting, and virtual events with our leading journalists
Already have an account? sign in
Join our new commenting forum
Join thought-provoking conversations, follow other Independent readers and see their replies