TFI Friday: The most controversial moments from Shaun Ryder to making children cry
From Shaun Ryder swearing to making little boys cry, Chris Evans and the TFI team certainly had their moments
Matilda Battersby
Friday 12 June 2015 12:36 Comments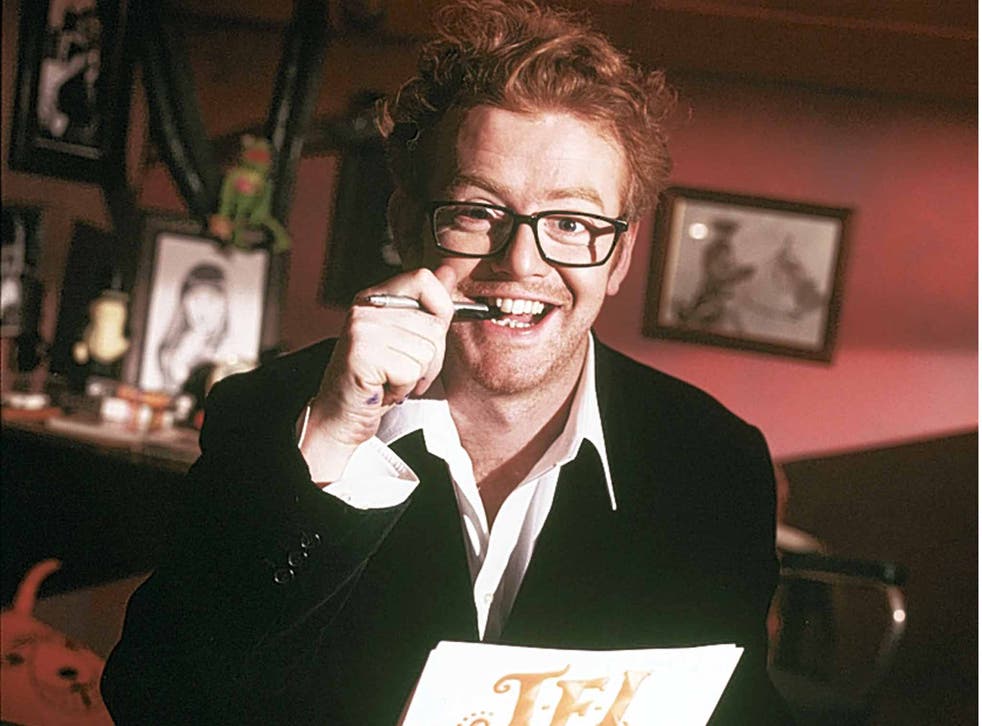 It's throwback Friday this week as Chris Evans returns to live television with the TFI team in tow.
The Nineties chat show that broke conventions (and plenty of broadcasting rules) winning legions of fans for its silly format (think Fat Lookalikes, Freak or Unique?) and featuring the best available live music (Blur, Oasis, Pulp) is having a revival 19 years after it first appeared on Channel 4.
And with Evans returning just a little older and wiser to present a show no-longer broadcast at 6pm to catch the teatime teenagers, but with a more grownup broadcasting slot of 9pm in case someone does a Shaun Ryder (more on which below…) some might expect the show to have grown up a bit too.
But with Jeremy Clarkson due to give his first interview since the Top Gear debacle and other guests set to include Liam Gallagher and Ian Broudie from the Lightning Seeds things are feeling very combat trousers and not very East London hipster.
So, while we count down the hours until that iconic ginger presenter returns to the grungy back-room set filled with beer-swillers and smoke machines, we've taken a moment to consider the most controversial moments that took place during the programme's four and a half year history.
Shaun Ryder being Shaun Ryder, but live…
Despite promising not to swear (and with the promise of Chris Evans' shoes if he succeeded in keeping things clean) the indie music enfant terrible fell at the first hurdle revealing that the F-bomb is as natural as pronouns to his speech patterns.
"You can't do it again because we get in big trouble," a visibly flustered Evans said before apologising and holding up a blackboard with the hastily scribbled words from his producer "Apologise!" Oh yes, and then the Black Grape singer began telling the viewers at home to kill pigeons…
Poor old Shaun subsequently made it into Channel 4's book of regulations and became the only named individual to be banned from ever appearing on the channel again.
Despite an agreement that if Ryder were ever to appear on TFI Friday again all conversation must be pre-recorded the show committed the potentially fatal error of letting him do a Stars In Your Eyes turn as the Sex Pistols' Johnny Rotten.
The former Happy Mondays singer turned the already purple background blue with an expletive-laden rendition of "Pretty Vacant."
Access unlimited streaming of movies and TV shows with Amazon Prime Video Sign up now for a 30-day free trial
Sign up
A very sheepish-looking Evans was forced to apologise yet again "for Shaun's bad language on this show…we're sorry, we're sorry, we're very very very sorry…" and the producers were hit with fines and further threats of closure.
We can't do that again…
The use of real children in two "cruel" incidents prompted a number of complaints to industry watchdog Ofcom after they were reduced to tears. Evans even admitted on air "we can't do that again" after a six-year-old girl was reduced to tears and the ITC (Independent Television Commission) issued a formal warning to Channel 4.
The first contest showed two seven-year-old boys who were asked by Evans to engage in a "staring competition". The winner won a new car for his parents, while the loser was filmed looking tearful. A week later TFI Friday showed two six-year-old girls competing for a £15,000 speedboat with the loser bursting into sobs. The ITC reprimanded Channel 4 for breaching its Programme Code which says "care must be taken to avoid causing distress or alarm to children".
Jarvis Cocker explains mooning Michael Jackson
The Britpop legend and Pulp frontman might feature quite regularly on TFI Friday in the form of a life-size cardboard cut-out behind Chris Evans' desk, but the man himself graced the programme with his presence following a Brit Awards ceremony that went down in history.
Following the 1996 Brits at which Cocker stormed the stage to present Jackson with his butt cheeks, he explained his motivation to Evans: "I was just sat there, you know, watching it as [Jackson] was doing his Jesus act. I could see that other people were finding it a bit distasteful as well. I thought, you know, the stage is right there, you could actually do something about it."
What a cactus up
TFI Friday producer Will "Wiiiil" Macdonald was regularly wheeled out by Evans to perform the job of straight man to his bendy one. To prove their Scottishness on Friday evening the pair donned kilts, revealed that they were "hanging free" and proceeded to prove their lack of undergarments to onlookers (luckily only to the live audience) and jumped over a 2.5ft cactus which Evans accidentally described as "cock-tus". Whoops!
Tongue wrestle?
An arm wrestle between the most diminutive of pop heavyweights, Spice Girl Geri Halliwell and Aussie adoptee Kylie, ended in love not war as the pint-sized singers locked lips instead of horns. Evans' face displayed almost disturbing levels of glee at the sight.
Freak or unique
From men with more back hair than Simon Cowell to those able to fire ball bearings from their belly buttons, Evans did nothing if not provide a platform for the weird and wonderful. There are too many to mention but the woman who cried milk is a particular favourite of the Freak or Unique format that Evans quite impressively used to get past normal conventions of human decency to poke fun at his fellow man and woman. It may not be exactly controversial but the boy with ears so rubbery they were as stretchy as silly putty certainly sticks in the memory.
Register for free to continue reading
Registration is a free and easy way to support our truly independent journalism
By registering, you will also enjoy limited access to Premium articles, exclusive newsletters, commenting, and virtual events with our leading journalists
Already have an account? sign in
Join our new commenting forum
Join thought-provoking conversations, follow other Independent readers and see their replies