The A Word's Morven Christie interview: 'I refuse to be a prop'
Morven Christie is everywhere on TV this month, in The A Word, Grantchester and Murder, but her very different roles are linked by a common thread, writes Emily Jupp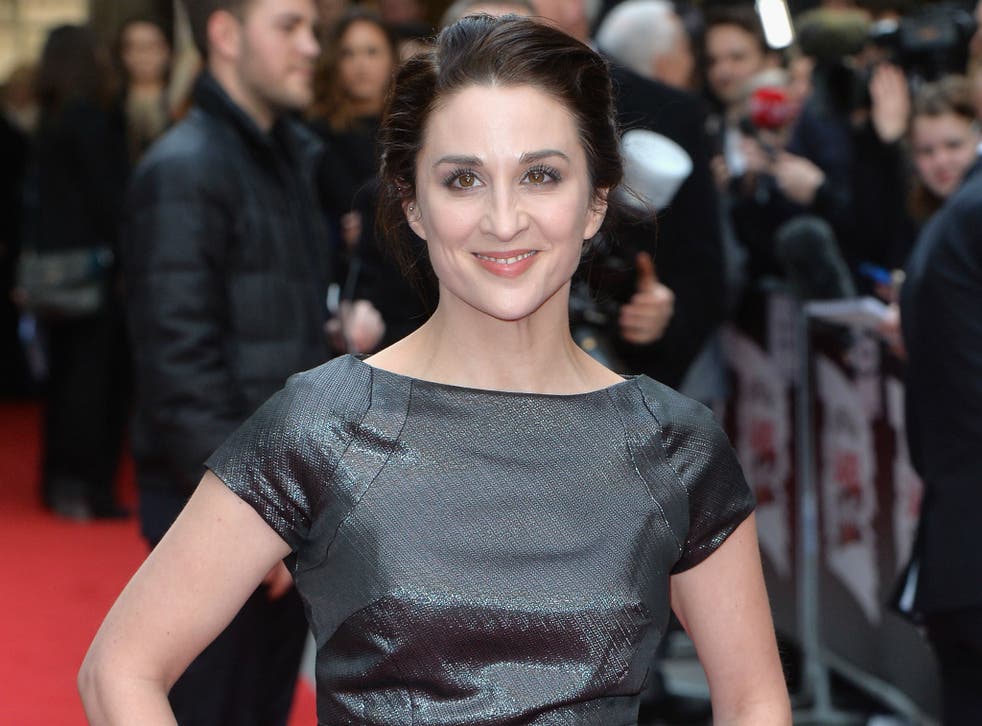 I've heard a lot of stories recently about young female actors feeling they have to take roles that involve either gratuitous violence or gratuitous nudity, or both, in order to progress in their career, and auditions where actors are being judged on not just their acting ability, but their nudity clauses and their Twitter followers. Morven Christie, 35, who is everywhere on your TV this month, thankfully thinks that's bullshit.
Christie currently stars in the new BBC series The A Word, (written BAFTA-winning Peter Bowker and also starring Christopher Eccleston) as a mother dealing with the news her son has autism, she also appears in the ITV detective drama Grantchester and at the start of March she was in Murder on BBC 2, a three-part series that was commissioned from the original 2013 BAFTA-winning one-off episode of the same name. Murder is written by Birger Larsen, who wrote the first three episodes of critically acclaimed Danish noir series The Killing. The parts are all different, but there is a thread that links them; they are all multi-faceted, fierce female characters.
Christie, who speaks in a soft Scottish burr, did a TV series many years ago that shall remain unnamed, where she "had to do things in it I was really uncomfortable with, like sex scenes that weren't necessary and I was feeling like I was in something that didn't have a soul."
After that she became much more attuned to misogyny in the scripts she was sent and turned down a lot of work.
"It felt like everything I saw on TV was just about objectifying women and women just becoming props, naked props in the background of scenes and it was like, are we even noticing that? Are we just a product? Like, 'Oh yeah we'll have some props here, we'll have some cereal on the table and we'll have some tits walking in the background'."
More recently came the "Game of Thrones effect"; when everyone wanted to copy its formula in order to get higher ratings. Christie calls this mode of copycat television "everything I don't like about the business of telly," she managed to watch just half an episode of the violent fantasy series. "I remember reading an interview with an actress I quite like and every paragraph was saying 'I would love to be in Game of Thrones' and 'I know I would have to take my clothes off but it would be so good for my career'. But then you are kind of bordering on prostitution, I will take off my clothes if I want to, but to do it because you are looking at what you might get from it in the future? I would not be able to look in the mirror at myself and feel OK."
Morven Christie graduated from the Drama Centre London in 2003 and started out doing a mix of classic plays and jobs on the daytime TV circuit. She came to wider prominence six years ago when she was part of Sam Mendes and Kevin Spacey's much-acclaimed Bridge Project, which was about bringing together talent from the UK and US in The Old Vic theatre and Brooklyn theatre. As part of the project she played 'Anya' in Tom Stoppard's adaptation for The Cherry Orchard and 'Perdita' in Shakespeare's The Winter's Tale, and though, rewarding, she found the roles for young women in those classic plays were a bit samey.
"I think I was 29 when I was doing Anya in The Cherry Orchard, it was an extraordinary time but also it felt like that was the last time I would play those types of roles. I did quite a lot of those 'juve' roles back to back and for years after I was reacting against it. Shakespeare, particularly, is quite constrained. Hero in Much Ado About Nothing is very much the victim of everyone else's stuff and if you're female those characters are quite a type. They are sweet and they are virginal and innocent and naive and pure. Which if you're a woman and you're in your twenties and independent? it is totally limiting as an actor."
Christie is 35 now, and is toying with a return to those plays, now she can graduate to an older, juicier role, like Lyuba Ranevsky in The Cherry Orchard. "Time helps, because you are too old to be cast in them any more and that is a mercy. Obviously there are far less parts around [for older women] but the ones that are around tend to be more interesting."
Access unlimited streaming of movies and TV shows with Amazon Prime Video Sign up now for a 30-day free trial
Sign up
Certainly, the women she plays are fascinating. Christie has a face that's all interesting angles, like Picasso in his cubist period, which makes it hard to take your eyes off her. At the risk of sounding creepy, I would happily watch her even if she was just sat watching TV, but the characters she picks are also a bit of a revelation.
For example, her role in Murder came about because the part of the detective was switched from male to female at a late stage in the audition process. "Kath Mattock, who produced Murder, when she told me they decided to make the police detective female I was like "are you kidding me? That's such a great part! They've made that female? This is huge." But then you realise there's nothing specifically male about what happens to her. Kat said when she first suggested it to Robert Jones the writer, make DS Evans a woman, he thought that's a huge change, that's like a re-write and she said no, change nothing, except her first name and when someone says 'him', change it to 'her'. And nothing else, and he didn't. And there is nothing about that character that jars. That actually happened, they changed a male part to female."
Birger Larsson was also a dream director. She calls him, "the most exciting director I've ever worked with because he is massively dynamic. At the audition, I thought 'I am a better actor for being in a room with you'." Larsson is known for carrying a boombox on set with him. He plays differnt tunes everything from Elvis to Beyonce, to try to adjust the actors' mood. "There was this particular scene where he was like, 'you know Evans is a predator, she's like a shark, dont let the vulnerability come though yet' and so I walked on set and the next thing I heard was 'der—da, der-da..' The Jaws theme. I thought, do I laugh? But then I thought no just go with it."
In The A Word, Christie plays a very fierce and not always agreeable mother to five year-old son Joe (played with superb subtlety by Max Vento). The first episode, which aired last week, opens with Joe walking alone on a road which cuts through pleasant hills in the Lake District, with headphones on, singing along to The Arctic Monkeys' "Mardy Bum". We learn that Joe's obsession with music is one of the ways he tries to keep people at a distance because his autism makes it difficult for him to process language. Later in the episode, Joe lies face down in the living room carpet while his father (Lee Ingleby) tries to prise him up so he'll blow out his birthday candles, as children and mothers stand awkwardly by. Joe's dad is by far the more affable character, while Christie's character, Alison is fiercely protective of her family, with no consideration for social niceties. "Alison is just so real, she is not sweet and pleasing, she finds things really difficult and she's tough." I would say she is scary.
"Yeah that's what I thought when I read it and so I asked is this true? Or is this a man's research and perspective of the mother's handling on it. Like, the dad is the giver of warmth and lightness and love and she handles it differently, but then I spent time with my friend, who has a child with autism, she is one of the most loveable, warm, supportive creatures you'll ever meet and she said: 'I turned into a tiger. I turned into a tiger because that is my child'." Christie grits her teeth and spits the word 'child', and for a moment Alison is in the room, defending her son, then Christie sits back in her chair and it's her again. "So that that became the banner for me, "I turned into a tiger," she said she had no care, no concept of what other people thought it was all about trying to make the world an easier place for her son to walk through without being hurt. And that really resonated with the script. Alison isn't thinking, "ooh maybe I am being a bit difficult here" she is just doing it, you know." It sounds like a mantra to live by.
Morven Christie stars in The A Word on Tuesdays, 9pm, BBC 1 and iPl
Register for free to continue reading
Registration is a free and easy way to support our truly independent journalism
By registering, you will also enjoy limited access to Premium articles, exclusive newsletters, commenting, and virtual events with our leading journalists
Already have an account? sign in
Register for free to continue reading
Registration is a free and easy way to support our truly independent journalism
By registering, you will also enjoy limited access to Premium articles, exclusive newsletters, commenting, and virtual events with our leading journalists
Already have an account? sign in
Join our new commenting forum
Join thought-provoking conversations, follow other Independent readers and see their replies