The Apprentice star Claude Littner interview: 'I'd be fired in week one'
Lord Sugar's aide shares behind-the-scenes secrets of the BBC reality series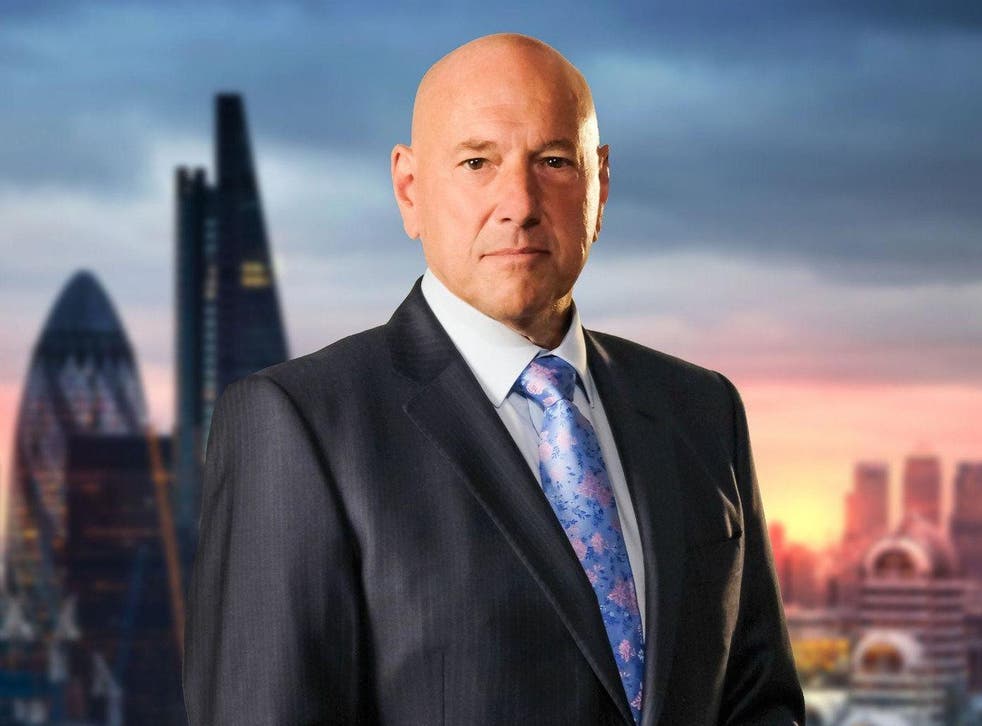 BBC series The Apprentice returns with 16 new candidates all hoping to secure Lord Alan Sugar's investment.
By his side, as ever, are trusty aides Karren Brady and Claude Littner, the latter of whom is celebrating his 14th year on the show.
Littner's Apprentice journey has been a unique one. Back in 2004, he gained notoriety as one of the fearsome figures featured in the show's dreaded interview episode before being promoted to the boardroom when Sugar's longtime aide, Nick Hewer, stepped down in 2014.
We spoke to the businessman ahead of the series' 14th run about his sympathy for the candidates, why he refuses to have favourites and how he'd fare on the opposite side of the boardroom.
Are you endlessly surprised by the silly errors the candidates make?
No, because the pressure is enormous. I'm supposed to be the clever one but as I'm going through, I'm thinking 'I don't know this either.' Honestly, I'm actually surprised by how inventive they are. I pretend that I know everything, but these tasks are harder than they look. The candidates don't know whether to shine and make a wrong decision or keep quiet [at the risk of] Lord Sugar turning around and saying, 'Well, you didn't do anything.' You see them get so immersed in thinking their ideas are right that sometimes I want to tell them it's a mistake. But I never ever do.
Are you more sympathetic to the candidates since becoming Lord Sugar's aide?
Absolutely. First of all, I never speak to them. I don't want to show any favouritism. But when you see what they actually have to go through, the amount of time they've got to do it to then get up at an ungodly hour – as indeed Karren and I do – you realise it is pressure. They also constantly have a television camera in their face. By the time it's week three, they're exhausted! You can't underestimate the difficulty. I try not to be in any way sympathetic to what they're going through because, actually, they've chosen to do it – and it's a life-changing opportunity. But you can't help but feel some kind of attachment there whereas before I'd never met them until that interview episode so I was completely unsympathetic.
Is it hard to oscillate between those personalities?
I don't struggle at all. Even though they think they know me, they actually don't at all. When they get to that interview stage, it's a one-on-one. I have their business plan and that is where you really sort out those who have an opportunity of going through and winning. From my point of view, I'm not out to be rude and objectionable on purpose; I'm out to be very direct with them and to understand whether they can follow through with their plan. I'm perhaps more sympathetic than I would have been before because I've seen how they've struggled, but nevertheless when they come to see me at the interview stage, it's always going to be tough.
Is it hard not to have favourites?
There are no favourites. We actually have none. I don't care. I only care about finding the best candidate for Alan.
What are your week one tips?
I think certainly at the beginning, it's probably wise to be a little bit quiet – see how the land lies, who the characters are. But if you get lumbered with Project Manager, you've got to do the best you can. It's important to know that Alan is mindful of the fact you put yourself forward. He knows you're in for a hiding the first time, so I think he goes a bit gentler on those candidates. It is risky. I've found, when I've followed the women's team, they're always far more aggressive and energetic than the boys. They're just somehow impossible to deal with. I'm not saying the boys aren't, but somehow or other, the women are super excited by the whole thing and it's only when teams merge that everything calms down and you see their true characters coming through. But initially, you can't control the women. But on The Apprentice, it doesn't matter if you're a man of a woman – it's all based purely on ability
Access unlimited streaming of movies and TV shows with Amazon Prime Video Sign up now for a 30-day free trial
Sign up
How would you do as an Apprentice candidate?
I'd get fired immediately. My nature is impossible. I'm much too assertive and aggressive. I would not fare well.
The Apprentice 2018: Meet the candidates

Show all 16
Are you often surprised by Lord Sugar's final decision?
What actually happens is we advise him on who we think should win or be fired so we have a clear idea beforehand of where he's going. But he can be swayed. If we think number one is going to be fired, because of the way they've behaved in the boardroom, he might change his mind so sometimes it does come as a shock. Normally, though, we do know where he's going.
How long do you see yourself continuing as his aide?
I'd like to say I'd carry on for as long as Alan Sugar carries on, but I take life very pragmatically so if the BBC turn around and say, 'Claude, thank you very much indeed, we don't want you any more,' I wouldn't be offended because I've had a fantastic ride. But I love it. What they produce is fantastic. The candidates are great and every year it throws up a different kind of challenge. Every now and then, people say, 'I watched the first few series but I don't watch it anymore.' Well, they're missing out.
Could Lord Sugar be replaced on this show?
I can't imagine that anyone else would pick up the reins immediately if the BBC decide to stop doing it. He's made the show his own, and quite rightly too. You'd have to retire the show for a bit before you bring somebody else in. But they'd have a mountain to climb to make it the success Alan has. He's fantastic. He's very direct – how he comes across on the show is more or less what he's like.
The Apprentice begins tonight at 9pm on BBC One
Register for free to continue reading
Registration is a free and easy way to support our truly independent journalism
By registering, you will also enjoy limited access to Premium articles, exclusive newsletters, commenting, and virtual events with our leading journalists
Already have an account? sign in
Register for free to continue reading
Registration is a free and easy way to support our truly independent journalism
By registering, you will also enjoy limited access to Premium articles, exclusive newsletters, commenting, and virtual events with our leading journalists
Already have an account? sign in
Join our new commenting forum
Join thought-provoking conversations, follow other Independent readers and see their replies