The BBC is celebrating 75 years of audio drama
Given its plays, you may wonder if it should. But, says Simon Usborne, there's more to them than meets the ear
Simon Usborne
Friday 28 August 2015 12:15 Comments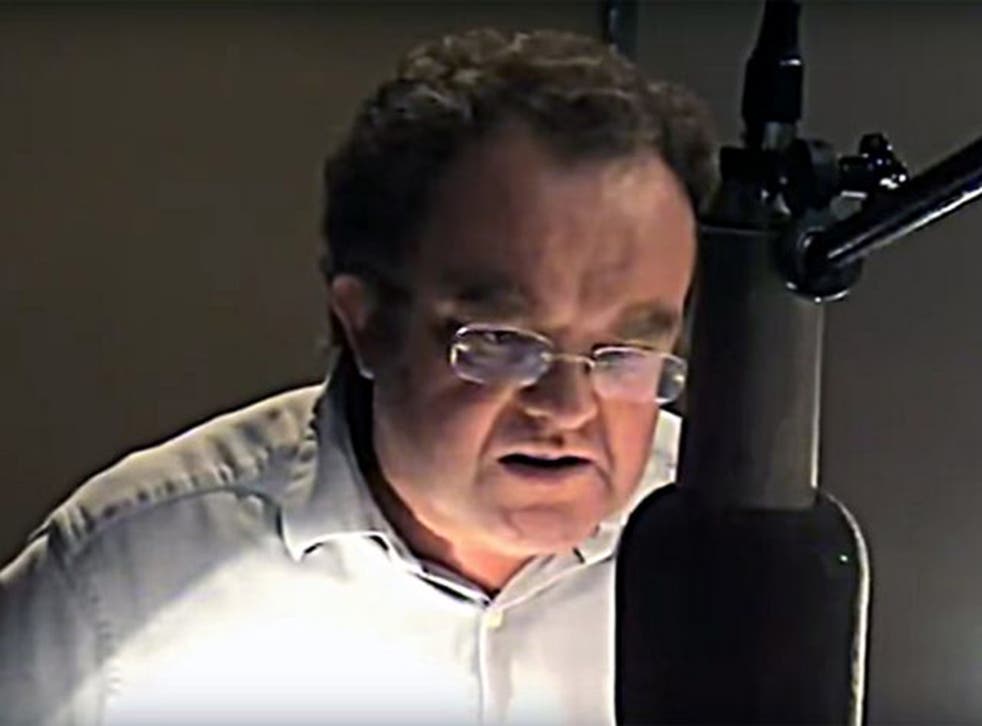 For the moderately committed Radio 4 listener, single words have the power to trigger urgent movements of the hand towards any button that might end the imminent aural assault. For me, they are "comedy", "Ambridge" and – for a real Ninja leap in the direction of "off" – "drama".
But do those of us who flee in the face of radio plays, with their am-dram turns and dodgy accents, also malign the form? As part of a series of posts to celebrate 75 years of its Radio Drama Company, the BBC has published a charming post by a veteran actor whose memories might give you pause.
David Timson joined what used to be called the BBC Drama Rep, a company of 35 dedicated actors, in 1972. More than 40 years later, he's still a regular and recalls a golden age when the company included the "diminutive, round" actress Marjorie Westbury.
"The joy of radio is that it doesn't matter what you look like, and you get to play roles you would never play elsewhere," he writes, adding: "Marjorie used to spend her spare time in the studio between takes, knitting, and there was a piece of graffiti in Studio B10 that said: 'Marjorie will never die; she'll simply unravel'."
The company occupies a smaller chunk of Broadcasting House today, Timson adds, with just 16 actors, but any edition of the Radio Times reveals a wealth of contemporary in-house and visiting talent that feels at odds with radio drama's reputation among many.
Arts + Ents News in Pictures

Show all 50
On Sunday, Jeremy Irons stars in the concluding part of an adaptation of Iris Murdoch's The Sea, The Sea. Kenneth Cranham pops up on Wednesday in a detective drama and, on Thursday, Johnny Vegas directs and acts in The Toffee Tip, a semi-autobiographical coming-of-age comedy. "And they have listening figures that TV at that time of day would kill for," says Jane Anderson, radio editor at the Radio Times. (The BBC happily confirms this. Drama on Radio 4 attracts almost seven million listeners a week.) "But I think many other people have this view that radio drama is always about the Irish potato famine or middle-class people with dark secrets that come back to haunt them. Once you have that in your mind, it's hard to listen without thinking, 'Oh God', and switching off."
Listeners who overcome that instinct are rewarded. Anderson cites as one recent triumph Jeffrey Bernard Is Unwell, the biographical play in which John Hurt played the titular columnist. And she recalls the huge impact of Spoonface Steinberg in 1997. The wildly popular play about an autistic girl launched the career of Lee Hall, who went on to write Billy Elliot.
But Fiona Sturges, The Independent's radio columnist, says it's the "grout" between the good stuff that gives radio drama a deservedly bad name. "I can't put my finger on why it's so reliably awful," she says. "I know that the BBC makes a big effort to nurture new talent, but you can do that without airing any old sh*t that comes through the door."
Julie Mayhew represents a younger generation for whom Timson's memories of five-day rehearsal periods and long lunches sound alien. But the actor, playwright and author, whose first radio play, A Shoebox of Snow, was nominated at the first BBC Audio Drama Awards in 2012, defends the invisible stage in its current form. "People don't sit there saying, 'Aren't all books awful?', like they're all the same thing," she says. "You need to find the book you like, or the play you like."
Access unlimited streaming of movies and TV shows with Amazon Prime Video Sign up now for a 30-day free trial
Sign up
Alison Hindle, head of audio drama at the BBC, agrees. "And the fact it attracts such talent is an indication of its cultural value," she says. "Wonderful stars like Benedict Cumberbatch don't do it for the money, I can tell you… "
Hindle accepts that quality varies but adds: "In my view, the writing and performance in radio drama in the past 10 years has improved enormously." I may have to make a date with Johnny Vegas, and sit on my hands.
Register for free to continue reading
Registration is a free and easy way to support our truly independent journalism
By registering, you will also enjoy limited access to Premium articles, exclusive newsletters, commenting, and virtual events with our leading journalists
Already have an account? sign in
Join our new commenting forum
Join thought-provoking conversations, follow other Independent readers and see their replies