The Brit hits making a killing across the Atlantic - with the original stars
'Broadchurch' is the latest example of a UK drama being remade in the US with its original star
Sarah Hughes
Monday 14 October 2013 09:40 Comments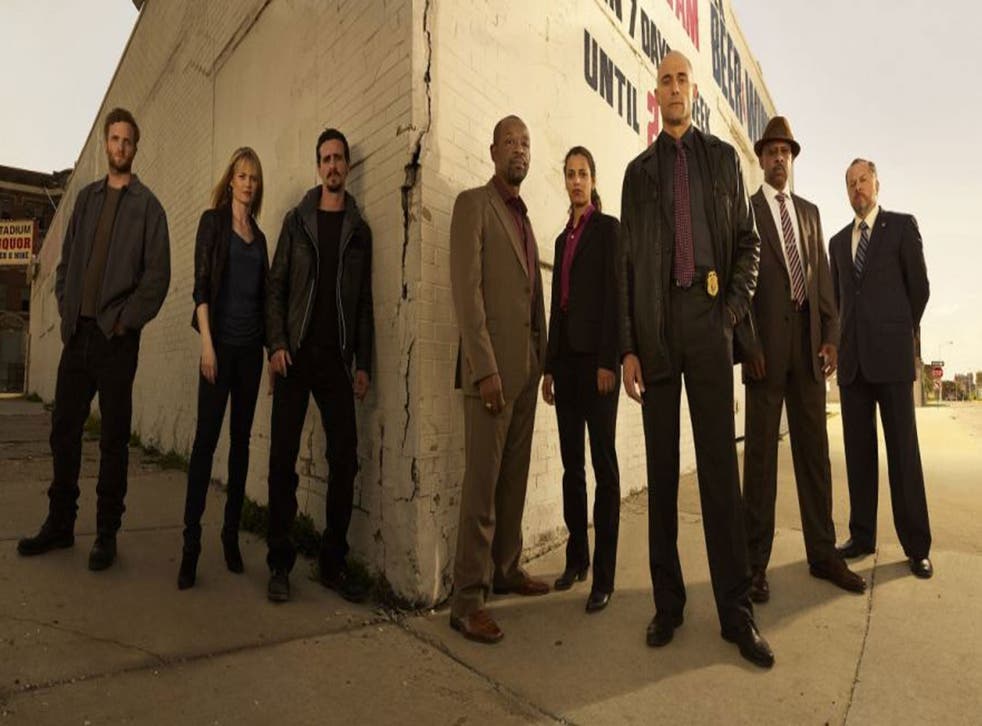 What do you do if you're a US television executive remaking a hit British crime series for an American audience and determined to keep the flavour of the original show without alienating a new audience?
The answer, according to the executives behind the US version of Broadchurch, is to make sure that you have not just the series' creator but at least one of the original stars on board.
Thus when the Broadchurch remake arrives on US TV screens in early 2015, it will star David Tennant reprising his role as a downbeat cop complete with an American accent to suit his new small-town USA surroundings.
Nor is Tennant the only actor to be revisiting an old role. The US remake of Low Winter Sun, currently nearing the end of its first season on Fox in the UK, stars Mark Strong as an American version of the conflicted copper he first played in Channel 4's 2006 mini-series and while the HBO remake of Criminal Justice was unable to get the in-demand Ben Whishaw to reprise his role as a young man accused of murder, they have still turned to the UK for help, casting Riz Ahmed in the Whishaw role. Here in Britain we might still be raving about the latest US hit but increasingly America is looking back across the Atlantic for inspiration.
So just why is that? In part the sudden interest in our dramas can be seen as part of the fallout from the Scandinavian effect. American cable channels have already remade The Killing and The Bridge and a reworking of political drama Borgen is still in the works – surely it was only a matter of time before they turned elsewhere? And the UK seems an obvious choice. As Jane Tranter, head of BBC Worldwide Productions, remarked when HBO's remake of Criminal Justice was first announced: "There's this British obsession that American dramas are better than British ones – but American cable companies love our dramas."
Chris Mundy, the executive producer of Low Winter Sun agrees. "British series start and end with character, which is always the best way into any drama," he says, adding that a large part of British television's appeal was the way it allows for "more novelistic television": "Whether it's Luther or Criminal Justice or Broadchurch, they all zero in on their central characters and if you start with that, your chances of pulling off a compelling show increase exponentially."
Yet while there's no doubting that US television executives are falling in love with the most recent crop of UK dramas, it's also clear that that love is not yet strong enough for them to simply buy-in the original. Criminal Justice is a co-production with BBC Worldwide but with the setting moved to New York, a cast that was to include the late James Gandolfini and the plot retooled by Richard Price to cover that city's complex legal system. Similarly, while Broadchurch's creator Chris Chibnall will write the first episode of the US show, the action will be moved to a small American town and the show will spin off from there.
Chibnall was upbeat about the new version telling Entertainment Weekly: "I'm very, very fascinated to see this story in a different landscape with an acting ensemble that's just as strong but taken from really great American actors. The DNA of the original is absolutely intact and filtered through a new prism, so it should still feel just as vibrant, and interesting, and strange, and unique, and beautiful, but just in a different setting. We're not gonna do the terrible version. We're gonna do a great version."
Yet while it's easy to see why something like Criminal Justice, which is currently reshooting following Gandolfini's death, was a remake – for all there are those of us who thrill to the intricacies of the Swedish political system as intricately explained by Borgen, it's much simpler in legal dramas to start with a system that the audience understands – Broadchurch and Low Winter Sun are more complicated beasts. Are US TV bosses really saying their audiences won't take a chance? Are they suggesting that small-town England is too alien for small-town Americans to understand? Or that there's nothing to be said in Edinburgh that wouldn't be better repeated in Detroit?
Access unlimited streaming of movies and TV shows with Amazon Prime Video Sign up now for a 30-day free trial
Sign up
"The beauty of Low Winter Sun is that the original was only two parts," says Mundy. "We very naturally had to divert from the path because we were planning a 10-hour season (and hopefully more to come) versus a two-to-three-hour original. The original Low Winter Sun was a fantastic jumping-off point – we knew it worked because we'd seen it but by the nature of the beast, the American and British version would quickly be quite different."
Mark Strong, who agreed to reprise his role as conflicted cop Frank Agnew because "it was too fascinating a chance to let go by", agrees that the new version is different in crucial ways. "I think the Americans have cherry-picked the best moments of the original and run with it," he says. "It's similar in that the story points are the same but completely different because the culture is different."
The point about the difference in culture cuts to the heart of why US networks will always prefer remakes. To a US audience, the Edinburgh of Low Winter Sun is bleakly alien. Yes there might be a portion of the audience who are prepared to take the leap with the show and watch anyway but many of them will simply switch off. By contrast, British audiences willingly embrace US dramas, even when they are set, like The Wire or Low Winter Sun, in the crumbling and unfamiliar settings of cities such as Baltimore and Detroit.
However, we still tend to export the past to America. We sell them heritage houses and upright countesses; we deal in thwarted love and the stiffest of lips and they both love that and are less interested when we try to say something new. It's no surprise that our biggest hit remains Downton Abbey or that US audiences have enjoyed both Doctor Who and Sherlock, two shows with a foot in heritage Britain for all their claims of breaking new ground.
As for Tennant, perhaps the strangest part about his new role in the American Broadchurch is that he may yet be back for season two of the original. Which means that come next year audiences may well be watching him play the same character at the same time with two different accents on two different versions of the same show. That's enough to make even the Doctor's head feel like it might explode.
'Low Winter Sun' is broadcast on Fridays at 10pm on Fox
Register for free to continue reading
Registration is a free and easy way to support our truly independent journalism
By registering, you will also enjoy limited access to Premium articles, exclusive newsletters, commenting, and virtual events with our leading journalists
Already have an account? sign in
Join our new commenting forum
Join thought-provoking conversations, follow other Independent readers and see their replies