The Week In Radio: Hum that tune and challenge a taboo
Jane Thynne
Thursday 30 September 2010 00:00 Comments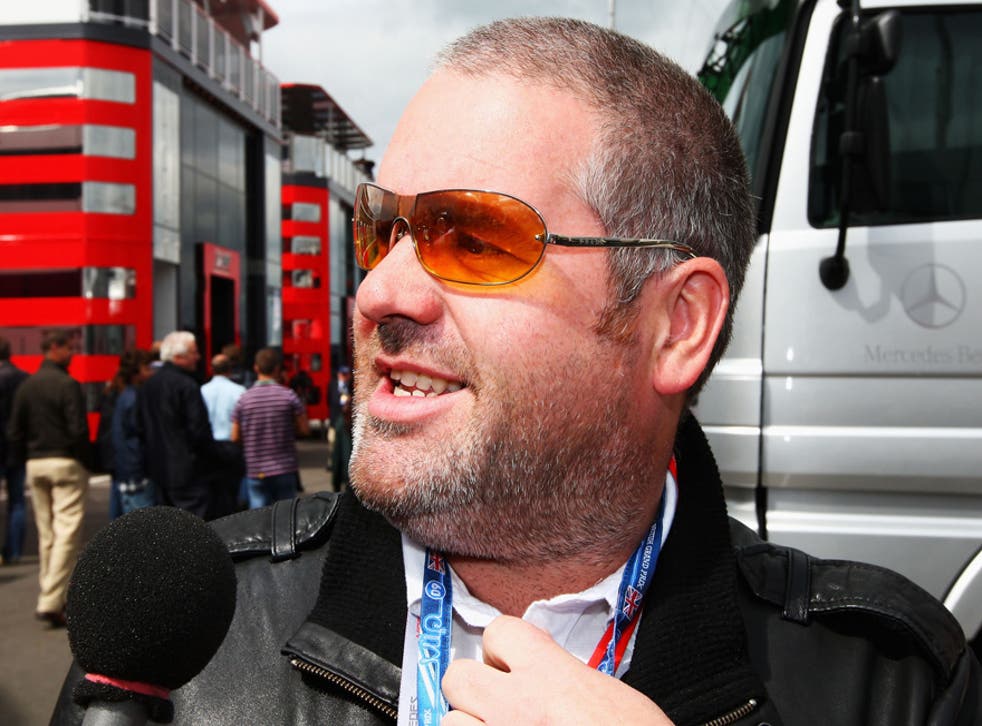 Top radio trivia of the month, way ahead of the news that John Humphrys's voice is being used by farmers to scare deer, has been the Moyles meltdown. Not that anyone, even Chris Moyles's die-hard fans, if there are any, gives a fig about his remuneration arrangements. It's the unguarded outburst, the unscheduled aside, the outright, embarrassing rant that everybody loves. Deviating from the script makes us all sit up and listen.
Matthew Parris has garnered an entire series from undiplomatic remarks. Parting Shots, which delves into the valedictory dispatches of British ambassadors, returned this week with another crop of unvarnished truths, sample among them Bernard Ledwidge's succinct verdict on Finland. "Finnish cooking deserves a sentence to itself for its crude horror, only the mushrooms and crayfish merit attention." Liberia also came off badly. "Many of the people are arrogant and ill mannered," said HMG's departing representative. "It would be difficult to fall in love with the country or its people." While the dispatches were beautifully crafted, a consistent theme was resentment that ambassadors' wives, once unbelievably known as "the diplomatic bags", were performing a full-time, stressful job for nothing. Token thanks were "a miserable reward for 30 years of hard work in the service of HMG as cook, cleaner and hotel manager", said one. Alison Eastwood, who said her time in Switzerland was as stimulating as "walking into a bag of flour", thought wives should write valedictory dispatches, too. "No one writes them now. That's quite shocking. Can't they face the truth?" Perhaps, the fact is, the FCO just can't face them being broadcast on Radio 4.
Breaking taboos was also the subject of Radio 2's The Musical, a series I have found enjoyable and infuriating in equal measure. Enjoyable because it involves a great, singable selection of musical hits, infuriating because just as you are yodelling along, the song cuts out after 30 seconds. At first glance the musical is the last art form – short of knitting or marquetry – you could accuse of avant-garde radicalism, but Bill Kenright's programme, scripted by Brian Sibley, showed that because they appear unthreatening, musicals can effectively challenge taboos. Carousel, for example, was "about violence against women". Oh! What a Lovely War and La Cage aux Folles tackled ideas that would not have been possible in straight theatre. Then, of course, there was the 1968 hit Hair. The big shocker here was the unprecedented nude tribal-dance scene, though as evidence of how quickly controversy fades, by the end of the run, "The producers thought Hair was becoming a bit tame, so they lifted the lighting a little."
Archive on 4's "Open That Door" also looked at taboo-busting entertainment in the form of 30 years of gay comedy, which was basically a vehicle for a barrage of good jokes – Graham Norton's "where I grew up there was only one gay bar, it was called altar rail", or Rhona Cameron's "What are they worried two women are going to do in a hotel room? Tidy up too much?" Comedy opened doors that prejudice had slammed shut, but then, you already knew that. A far more painful and challenging examination of sexuality was to be found on Radio 3's A Letter to My Body, in which Sarah Graham described her discovery that she had been born "intersex" with both X and Y chromosomes. She was operated on as a child, and like 90 per cent of those with her condition emerged as a girl. She then went via a drug and alcohol binge, to rehab, prison, and eventually, the church. She is now confident enough to posit advantages to intersexuality – it has the side-effect of slowing ageing – and to protest against the polarisation of gender. Her conclusion was brave and true. "When it comes to love, the heart is by far the most important human organ."
jane@janethynne.com
Register for free to continue reading
Registration is a free and easy way to support our truly independent journalism
By registering, you will also enjoy limited access to Premium articles, exclusive newsletters, commenting, and virtual events with our leading journalists
Already have an account? sign in
Join our new commenting forum
Join thought-provoking conversations, follow other Independent readers and see their replies