The Week In Radio: Radio 3 needs an audience beyond this tiny elite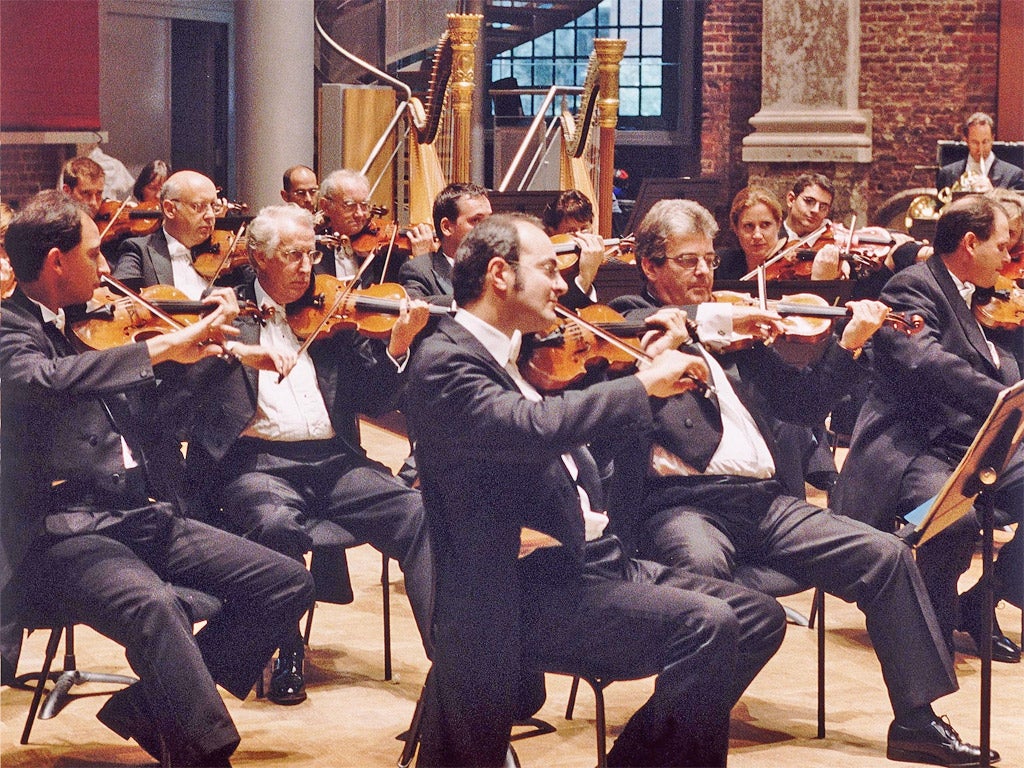 Is classical music really for everyone? This was the question posed by the writer and presenter Tom Service, chair of a live debate at the Sage in Gateshead as part of Radio 3's Free Thinking festival, to which the answer is: if only. Classical music is as much for everyone as quilted outdoor clothing, nannies, shopping at Waitrose and restaurant food that has been "pan-fried" rather than fried in a pan. A person's exposure to it depends on their education, financial status, parental influence and social class. Musical taste barely comes into it.
But there was more to this discussion than simply how to get Mozart to the masses. If this special edition of Music Matters was ostensibly a reflection on the perceptions of what is essentially a minority pursuit, it was also Radio 3 mounting a defence against recent, much-maligned decisions and justifying its existence as a music broadcaster with an audience a sixth of the size of its rival Classic FM.
Two years ago, in a bid to boost listener numbers and woo a younger constituency, the network's controller, Roger Wright, tinkered with the schedules to include more chat and asked presenters to invite people to tweet their thoughts. Such were the howls of outrage, he might just as well have dedicated an entire programme to recordings of dogs barking the Imperial March from Star Wars (quite funny as it happens).
Purists huffed, critics sharpened their pens and even Jilly Cooper, that peerless beacon of intellectual rigour, weighed into the debate. Wright was accused of dumbing-down (his detractors clearly hadn't feasted their superior IQs on TOWIE) and "trying to appease the iPod generation", to which any right-minded colleague with a view to keeping the station alive would have shrugged and said: "Don't worry Roger, they'll all be dead soon."
As Service acknowledged, classical music is far from being the popular choice, despite the fact that its opera houses and orchestras receive the lion's share of state funding for music in this country. While he stopped short of observing how the public will always choose X Factor over the Proms, he noted that those who listen to, practise and compose classical music are part of an increasingly small social and cultural elite. New blood is required.
Service had assembled a panel of experts to thrash out the issue of accessibility, among them the commentator and sometime composer Paul Morley, and Northumbrian smallpipes and fiddle player Kathryn Tickell. They talked about education and funding, and the presentation and etiquette of live performance. They reflected on the merits of classical music as an interactive experience and bemoaned the homogeneity of contemporary audiences.
Morley wasn't one to mince his words, highlighting with delicious accuracy the trouble with classical music on the radio. "The ideological sting, the madness, the beauty, the improvisational genius of it has all been taken away," he rumbled. "The way it's presented on Radio 3, I often feel like I'm on a long journey to my own funeral."
The last thing we expected from a Radio 3 programme was someone delivering a boot up the backside of Radio 3 but boy, did it feel good. While it's unlikely that Morley will land a senior position at Broadcasting House any time soon, we can only hope that some of his subversive spirit rubs off on commissioning editors and that, with their encouragement and that of Wright, classical music will emerge from the dusty cupboard where it has long resided. And perhaps, by some miracle, it will persuade the network's longstanding, determinedly short-sighted, Twitter-loathing listeners to get with the programme and quit their bloody moaning.
Join our commenting forum
Join thought-provoking conversations, follow other Independent readers and see their replies