The Week in Radio: Rescued from a rant-fest by Jeremy Vine's beautiful minds
Fiona Sturges
Wednesday 31 July 2013 19:46 Comments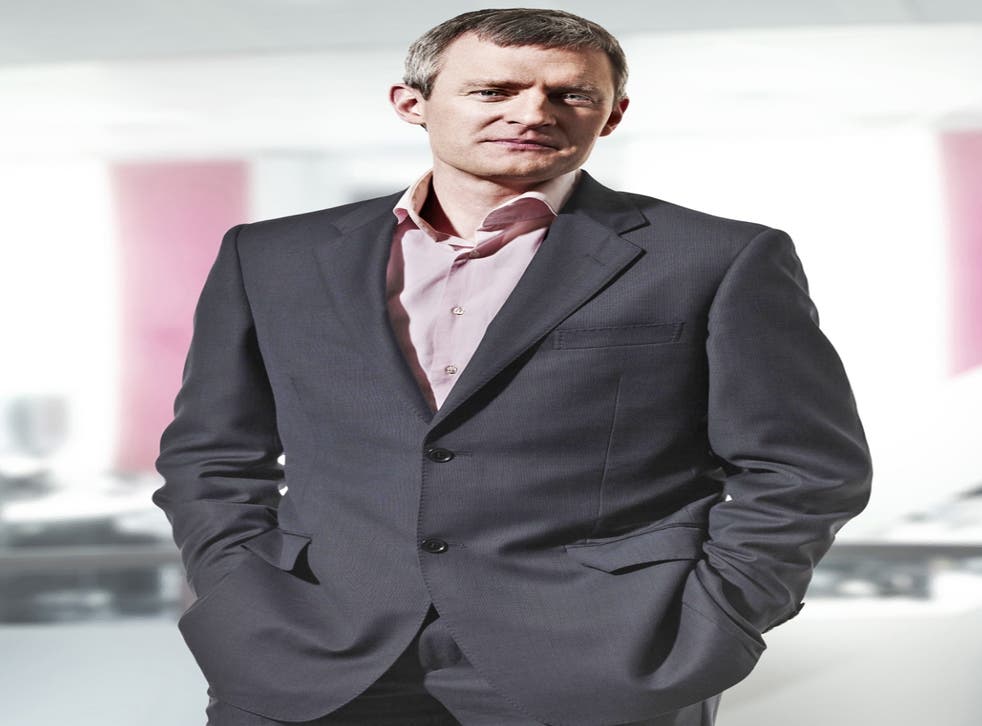 This is an abominable time of year for the radio listener. Early August is when the big-name presenters pack up and sod off to the Seychelles, leaving their shows in the hands of the unqualified and confused. It's a time when the interns run riot, and when producers press the big button marked "pre-recorded tat" and disappear off for a nap.
It's also the time of year when your put-upon reviewer is left leafing disconsolately through the schedules like a diner who has pitched up, weak from hunger, just as the restaurant has unexpectedly closed. This is pretty much how I've felt hopscotching across the stations in the last week, all the while weeping quietly to myself and scanning the internet for job opportunities at Lidl.
Do I really want to hear Paul Daniels croaking "Not a lot", like an arthritic bullfrog, while being interviewed on Graham Norton? I do not. Would I like to hear the assorted "highlights" of various UK festivals (Global Gathering on Radio 1, Womad on Radio 3, Latitude on BBC6 Music), most of which involve a gaggle of acne-smothered indie kids clacking a marimba after a gap-year trip to eastern Africa? Thanks but no thanks.
How about someone honking their way through Wagner's Götterdämmerung on over six interminable hours on Radio 3? Forgive me, but I'm saving my opera education until my eighties when I will almost certainly be deaf.
Such was my desperation to unearth something – anything! – of interest on Monday that I found myself listening to Jeremy Vine on Radio 2, a show I would usually cross alligator-filled waters on a leaky raft under a hail of burning arrows to avoid. There's something about the presenter's high-pitched, sing-song voice of his, so adept at stoking moral outrage, that makes me feel murderous. I am not, it has to be said, a fan.
And yet it turns out that slap-bang in the middle of the programme's usual this-country's-gone-to-the-dogs, hanging's-too-good-for-'em phone-in rant-fests is a small oasis of calm and thoughtfulness. For 20 minutes on a Monday the sound and fury of Vine's listeners recedes as the presenter invites someone in the public eye – someone unlikely to start spouting about immigration and benefit scroungers – to consider a deeper philosophical question: what makes us human?
Recent guests – whose aural essays are conveniently collected on the BBC website – have included the comic Alexei Sayle, who considered our collective role as destroyers of the planet and, with unlikely cheeriness, considered the benefits to the environment were we all to kill ourselves, and the writer and columnist Caitlin Moran who reflected on our unique ability to create joy through inventions such as beat-boxing, mixtapes, trifle, Ghostbusters, hot baths and Daft Punk.
The author P D James argued that is our "capacity to think, to wonder, to create, to invent" that makes us what we are, while the philosopher Alain de Botton said it was all down to the accumulation of knowledge.
This week's guest was the percussionist Evelyn Glennie who acknowledged the vastness of the question, while noting that her very ability to consider it is just one of the things that sets us apart from the ants. Compassion, patience, sensitivity, curiosity were all, she said, vital ingredients of humanity as well as a determination, a trait with which she is more than familiar.
Access unlimited streaming of movies and TV shows with Amazon Prime Video Sign up now for a 30-day free trial
Sign up
You had to wonder what Vine's callers made of this rational, measured and ultimately subjective discussion. For Vine himself, it must provide heavenly respite from the usual bluster, like parking a deckchair in the eye of a tornado. Me? I think it's wonderful. Vine might make a regular listener of me yet.
Register for free to continue reading
Registration is a free and easy way to support our truly independent journalism
By registering, you will also enjoy limited access to Premium articles, exclusive newsletters, commenting, and virtual events with our leading journalists
Already have an account? sign in
Join our new commenting forum
Join thought-provoking conversations, follow other Independent readers and see their replies