The X-Files returns: The five weirdest episodes
Mulder and Scully are coming back! Here's a taste of what we've been missing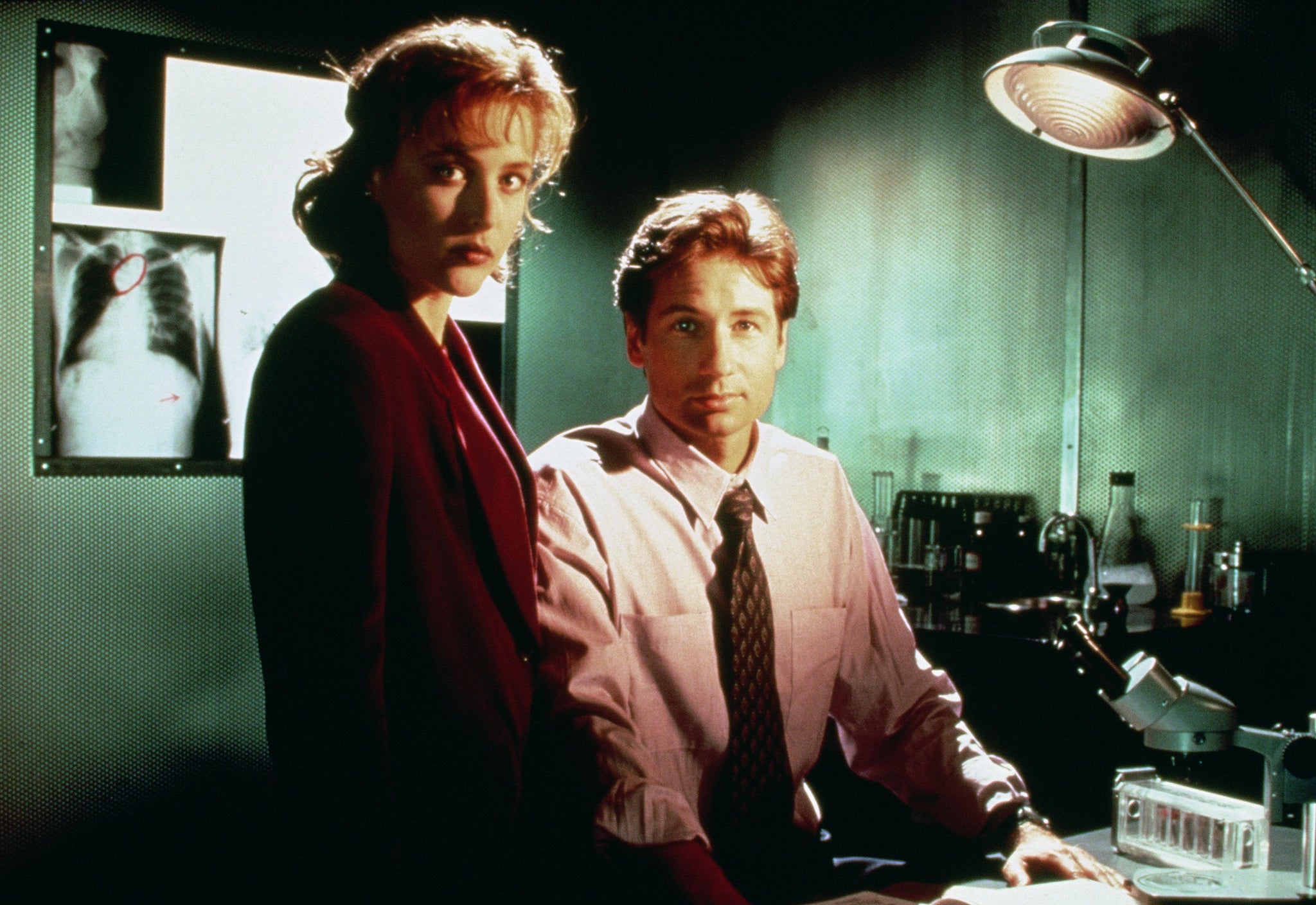 Fans were rejoicing last night after it was announced that Nineties cult classic The X-Files will be coming back. The show first aired in 1993 and ran for nine seasons and spawned two films.
The sci-fi drama started followed Special FBI Agents Fox Mulder and Dana Scully as they investigated supernatural and unexplained cases. Mulder was a believer in aliens after his sister Samantha was inexplicable abducted when they were both children, while Scully was a sceptical doctor and scientist as well as being a lapsed Catholic.
The X-Files was a mammoth and ground-breaking series crossed genres from sci-fi and horror to comedy in later seasons.
We take a look back at some of the weirdest episodes:
1. Pilot
The very first case that Fox Mulder and Dana Scully worked on - and launched the careers of David Duchovny and Gillian Anderson - saw the newly patterned FBI agents going to Bellefleur, Oregon to look into alien abductions. With Scully as the sceptic and Mulder the believer, they provided the perfect foil for one another.
2. Post Modern Prometheus
Not only is this an homage to Mary Shelley's Frankenstein, also known as The Modern Prometheus, and comic books but it also has Jerry Springer and Cher (kind of) in it. Mulder and Scully are called in to investigate after a woman contacts them when she is mysteriously impregnated It's shot in black-and-white with some killer Cher songs. The singer turned down the chance to appear in the episode and ended up later regretting it.
3. Chinga
Written by the horror master himself, Stephen King's episode about a homicidal doll that forces people to kill themselves was pretty terrifying. The episode was not a case that they dynamic duo were working on but just something that happened while Scully was on vacation in Maine.
4. Tooms
This two-part episode saw 'genetic mutant' Eugene Victor Tooms murdering people for their bile and even framing Mulder for assault. This case has been one of the most memorable and iconic stories on the show to date, thanks in large part to Tooms' ability to squeeze and contort his body through the smallest of gaps.
5. Our Town
One of the most controversial episodes of the series featuring incest and a child death, the case found Mulder and Scully in the small town of Home, Pennsylvania investigating the death of a baby. Although this episode was grisly rather than supernatural, the storyline is hard-hitting to say the least and serves as a satirical (and very dark take) on American family values.
Join our commenting forum
Join thought-provoking conversations, follow other Independent readers and see their replies