Top Gear hosts: Who will be joining Chris Evans on the BBC's flagship motoring show?
Gerard Gilbert profiles potential runners and riders, as well as a rank outsider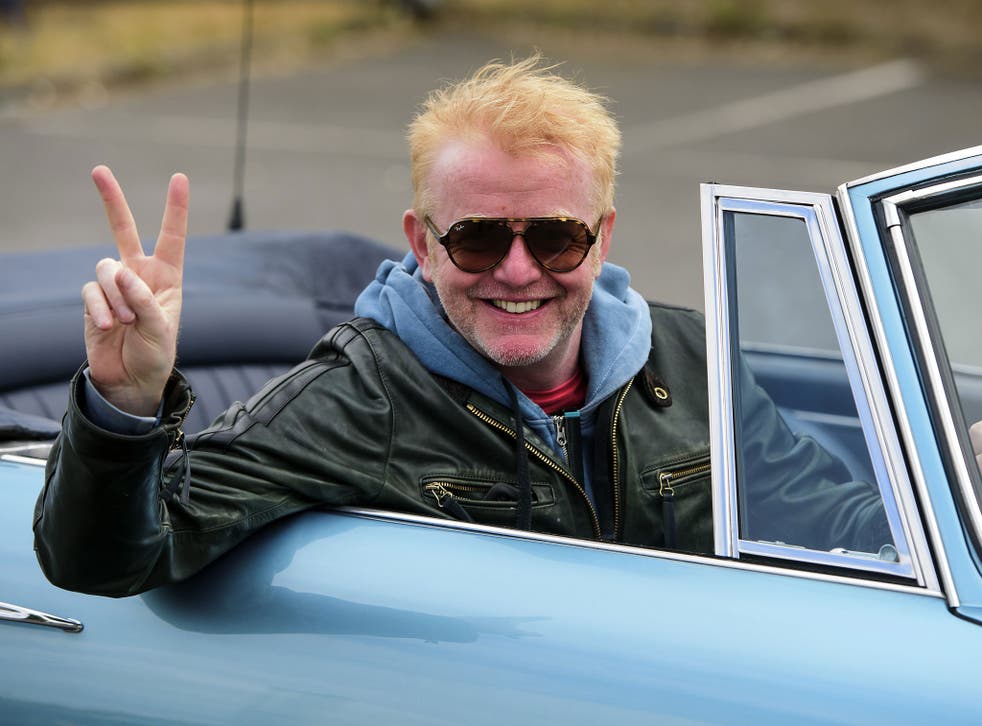 So, as widely predicted, Jeremy Clarkson's appearance on last week's TFI Friday turned out to be a case of the producer-bashing Top Gear presenter anointing his successor, Chris Evans. But with James May and Richard Hammond also jamming the brakes on their Top Gear careers, who will help Evans keep the show on the road? Let's run an eye over the favourites (and one outsider).
Jodie Kidd (odds at William Hill: 1/3)
What they call a dead cert: Jodie Kidd will be confirmed as the new May – the six-foot-something former model being too lofty to be the new Hammond. But does she want it? Doing the rounds of reality TV contests (Strictly Come Dancing, Celebrity MasterChef, The Jump) suggests a woman in search of a future in television, and assuming that the BBC is eager to rid Top Gear of its blokey image – and Evans has said that the new line-up will include a female – then Kidd would be ideal: she drives a Maserati, posted one of the fastest laps in the programme's "Star in a Reasonably Priced Car" and, as a veteran of the fashion industry, has probably encountered her fair share of misogyny before.
Guy Martin (5/2)
In retrospect, Channel 4's Speed with Guy Martin looks like an extended audition reel for the Top Gear job, as the former motorcycle racing champ attempted to beat the world speed record for a hovercraft (as well as for a motorcycle on water!), while, like Hammond, Martin is a survivor of high-speed crashes. A television natural, Martin's bushy sideburns will appeal to Top Gear fans who still groom like its 1974.
Dermot O'Leary (4/1)
Being a "safe pair of hands", as Dermot has proved on The X Factor, is one thing – but unless the BBC secretly wants to kill off its troublesome export milch cow, then that's the very last thing Top Gear needs. After all, recklessness, along with (lest we forget) some excellent, attention-grabbing motor journalism, is what has amassed fans in more than 200 countries worldwide. And will O'Leary really want to crease those impeccable suits?
Philip Glenister (4/1)
The BBC drama Life on Mars, in which a policeman finds himself trapped in 1973, proved that Philip Glenister would be game to imitate James May's old-rocker denim look. But what has grabbed bookies' attention is Glenister's more recent role as presenter of Channel 4's For the Love of Cars, in which old motors are found and restored. Still, it seems unlikely that he'll be turning down acting gigs because he's too busy racing Ford Cortinas across the Gobi desert.
Steve Coogan (5/1)
Chris Evans would drown if he tried to trade banter with Coogan, a far sharper and funnier man who is also a petrolhead, and has driven around Italy with Rob Brydon. Those are miserable odds in the circumstances.
Rowan Atkinson (8/1)
Who says bookies don't have a sense of humour – and I mean the odds they're offering, not a taste for Mr Bean? A wealthy car lover, collector and sometime racer, Atkinson has appeared before as a "Star in a Reasonably Priced Car", driving a Ford Kia. His other car is a McLaren F1.
David Beckham (100/1)
Beckham would instantly rid Top Gear of its fashion-dinosaur image – but would he be too busy self-grooming in the rear-view mirror to actually put his foot on the pedal? And let's face it, Becks is always more impressive when he doesn't open his mouth. The new Stig, perhaps?
Join our new commenting forum
Join thought-provoking conversations, follow other Independent readers and see their replies