True Detective: Can season 2 live up to its predecessor?
Making a small-screen return isn't easy
Sarah Hughes
Friday 05 June 2015 22:02 Comments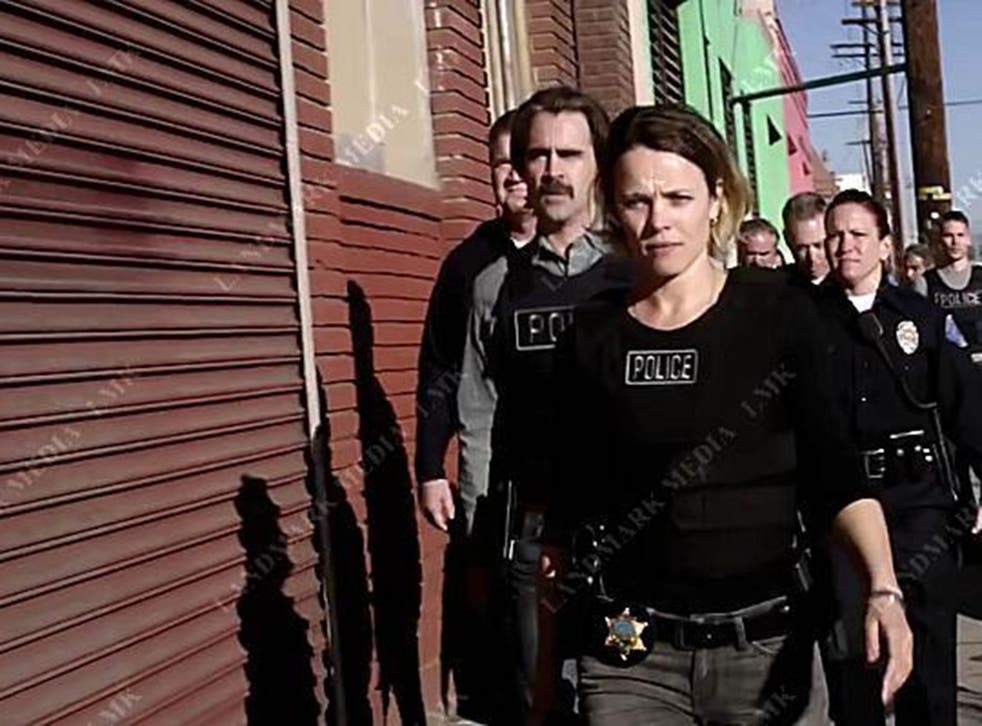 Summer has long been known as the season of sequels, but, unusually, this summer's most-anticipated franchise return is taking place on the small, not the big, screen. In a couple of weeks' time, the second series of the US crime drama True Detective arrives in our living rooms – and, with it, an answer to the question of whether it can match fan expectations.
When Nic Pizzolatto's moody examination of murder and masculinity in crisis appeared on our screens early last year, it was widely hailed as an instant modern classic: a beautiful slice of Southern neo noir featuring two knockout performances from Matthew McConaughey, surfing his self-described McConaissance as the existential loner cop Rust Cohle and Woody Harrelson as Marty Hart, his seemingly solid but, in reality, equally troubled partner.
Over the course of eight, taut episodes, Pizzolatto, aided by Cary Fukunaga's sensitive direction, presented us with an ambitious, mystically tinged drama – and if the story ultimately failed to hang together, most of us were prepared to forgive that, for the weird electricity of what had gone before.
Yet can lightning strike twice? Pizzolatto began life as a crime novelist and the first season of True Detective was an intricately plotted story that took Cohle and Hart's story to a natural conclusion – the blessing and the problem being that season two was always going to have to start afresh, with a new cast and storyline. And, as it turned out, a new director, too: before series one was over, it was revealed that Fukunaga, who contributed so much to the show's unique feel, would also not be returning.
On top of the personnel changes, there are expectations for it to redress criticisms directed at series one concerning its perceived "woman problem": notably, the reduction of the female characters to those old standbys Madonna or whore. The likeable Rachel McAdams has been cast as Sheriff Ani Bezzerides in a storyline that Pizzolatto has described as "three police officers and a career criminal, who investigate a web of conspiracy in the aftermath of a murder" and is expected to do far more than brood prettily on the sidelines.
So, as the comeback nears, what's the lie of the land? Promisingly, Pizzolatto seems to have taken advantage of the show's anthology structure and embraced the chance to make the second series as distinct as possible from its precursor. First, he has relocated the action to California's dusty, burnt-out streets, in their own way as atmospheric as the swampy Louisianan badlands of season one. Second, after endless social media chatter last year about fantasy pairings, he has opted for a lead quartet rather than duo. Joining McAdams, are three actors in need of a McConaughey-style shot of career rejuvenation: a magnificently moustached Colin Farrell will play Ray Velcoro, a cynical, seen-it-all-before cop with criminal links; Friday Night Lights' Taylor Kitsch is Paul Woodrugh, a war-vet-turned-motorcycle-cop whose initial discovery sparks the case; and Vince Vaughn is criminal-turned-entrepreneur Frank Semyon whose business is under threat.
So far, so interesting – and, despite his ill-timed and unpleasant outburst about gun control last week, Vaughn in particular is a more complicated actor than his recent CV shows. However, still things look ominous. After all, the "difficult second series" should be as established a concept as the "difficult second album": television history is littered with the corpses of shows that failed to live up to their original burst of greatness.
Take Twin Peaks. David Lynch's beautifully weird show felt like nothing you'd ever seen on television when it first arrived in 1990. Over the course of eight episodes, the mystery of who killed Laura Palmer was carefully teased across our screens and, by the time the first series ended, just enough had been done without answering that question to whet our appetites for more. Unfortunately, the 22-episode season two was an altogether more convoluted affair. Laura's killer was revealed early on and events then careened off in ever more complicated directions as Lynch turned his weirdometer up to 11, throwing into the mix everything from talking dwarves to trumped-up drugs trafficking charges. Because it was Lynch, it still almost worked but it was hard to escape the feeling that it was surplus to requirements; the show was duly cancelled after a dive in the ratings.
A similar problem with convolution dogged both Damon Lindelof and Carlton Cuse's cult favourite Lost, whose high-concept, Robinson Crusoe-esque premise spun further out of control with each passing season, and the briefly adored sci-fi drama Heroes, which threw away all the goodwill generated from a perfectly paced first year by introducing a host of less developed characters, including an infamous group of kidnappers with television's least convincing Irish accents. News that both it and Twin Peaks are now giving it yet another shot with new reboots has inspired mixed feelings among fans.
Yet it's true that all three of those shows were victims of network television's prolonged seasons – with so many episodes to write, it's probably inevitable that quality control becomes shaky – something that won't affect a cable drama such as True Detective. Plus, the self-contained series format means that Pizzolatto and co should also be able to avoid The Fall-itis, a terrible disease that British shows are prone to, where a desire to hold on to a big hit sees a story improbably stretched out beyond its natural lifespan. Allan Cubitt's serial-killer drama started out as a taut tale of the hunter/hunted relationship between Gillian Anderson's icy detective and Jamie Dornan's unpleasantly attractive serial killer; but it returned last autumn as an increasingly incomprehensible muddle in which Dornan's character always managed to somehow sneakily escape and survive. Similarly, Broadchurch, perfect in its first season, was a mess in this year's second. Writer Chris Chibnall decided to focus on the aftershocks of Danny Latimer's murder, which was fine on paper, but some ridiculous courtroom dramas undermined much of what we'd watched and loved before.
But before we get too dispirited, let's consider the shows that have pulled off the opposite trick, with second series that have been even better than the first. Line of Duty, which has similarities with True Detective in that the focus changes each season even if not the whole cast, was an interesting cop drama in its first season but an enthralling addiction in its second. Peaky Blinders went from fun but uneven to an unmissable tale of one man's burning ambition to rise above his surroundings. Computer period drama Halt and Catch Fire, dismissed in its first season, is winning rave reviews in its second. In all three cases, they succeeded because character development came first and wasn't put at the mercy of plot. Halt and Catch Fire, in particular, has smartly moved its female characters to the fore, giving a refreshingly different view of the story, a lesson that True Detective appears to have learnt with the casting of McAdams.
Certainly, a teaser trailer, so far the only thing available to view, gives us an interesting glimpse of Ani Bezzerides' apparent knife-throwing skills, while also hinting at a classic Californian tale of corruption and big development playing out under those bleached skies in the tradition of Chinatown and LA Confidential.
It looks, in other words, like season two of True Detective will offer as much pleasure as season one, albeit possibly in a less mystical, more straightforward way. And even if it doesn't win the acclaim of the first season – if critics take against the new setting or mourn the absence of Fukunaga's guiding hand – Pizzolatto can draw faith from the example of The Wire. Plenty of people thought the second season of the Greatest Show Ever Made was a terrible misstep, moving the focus, as it did, from the projects and corners of Baltimore to the docks for a less obviously dramatic tale of trade union corruption. Over time, it has come to be seen as one of the strongest sequels of them all.
The new series of 'True Detective' starts on 22 June on Sky Atlantic, available on Sky and Now TV
Register for free to continue reading
Registration is a free and easy way to support our truly independent journalism
By registering, you will also enjoy limited access to Premium articles, exclusive newsletters, commenting, and virtual events with our leading journalists
Already have an account? sign in
Join our new commenting forum
Join thought-provoking conversations, follow other Independent readers and see their replies