comment
I don't own a television – and I write about TV for a living
As a new report reveals that traditional broadcast TV audiences have seen the sharpest fall since records began, Ellie Harrison shares what life's like without a telly
Thursday 03 August 2023 13:44 BST
Comments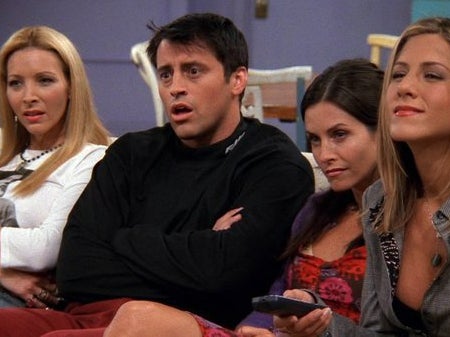 Before 2007 – the year of the Motorola Razr2, Preston storming off Never Mind the Buzzcocks and the launch of a then little-known streaming site called Netflix – the number one requirement when applying for a job in TV journalism would have been: own a television. That was before the streaming era began in earnest. BBC iPlayer also arrived in 2007. Sky's NOW came in 2012 and Amazon's platform followed in 2014. Channel 4's 4OD was actually ahead of the curve, having launched in 2006 (it later rebranded to All4 but no one noticed). A long while later, in 2019, I started writing about TV for The Independent – and not one day of the past four years has a TV graced my living room.
This has not been a particularly conscious move – I'm not against having a telly, I've just never really got around to it – but today I've discovered it may be an increasingly common one: a new Ofcom report has revealed that the number of viewers tuning in to watch broadcast television each week has seen the sharpest fall since records began. The proportion of people watching traditional TV – scheduled programmes on linear channels such as BBC One or Channel 4 – each week declined from 83 per cent in 2021 to 79 per cent in 2022. Granted, this definitely doesn't mean that people don't own TVs – it just means that they are using them differently, for streaming and catch-up, and that there is probably a lot more viewing happening on computers and phones. Perhaps soon, though, television sets around the country will be replaced in our homes with candle clusters and cat climbing frames.
When I watch TV, either because I'm writing or editing a piece about a show, or… very occasionally, just for fun, I watch it on my laptop. Mostly prone on the sofa or my bed, sometimes during lunch breaks at work, or with one eye open after a night out, or while cooking something that requires minimal concentration. (But never on my phone or at 2x speed – I have to draw the line somewhere.) And I get access to TV through a chaotic mix of press previews (so I can watch shows ahead of release) and streaming accounts borrowed from a friend of a friend's ex-boyfriend who helpfully shared his login on a WhatsApp group three years ago. Thanks Dave.
There are a few exceptions to this rule. If I'm at my parents' house, do not be mistaken, we will be sitting down after dinner to watch Clive Myrie's solemn reporting on the News at Ten. And I prefer to watch Wimbledon or football on a TV at the pub. I do also own a projector, and if I'm feeling fancy I'll switch that on. Especially for a nature series. Sometimes I just want to see a quivering, fuzzy albatross chick displayed across a whole wall of my flat.
Not having a TV brings with it positives and negatives. The fan on my cheap projector is, well, deafening. I can see the baby albatross but I cannot hear its chirrups or David Attenborough's breathy rasp. And ITVX is about as reliable as Boris Johnson's memory. I have also woken up in the middle of the night in a cold sweat, frantically googling whether resting a laptop on your stomach for hours causes cancer.
On the plus side, it's nice not having a big dark screen taking up a corner of a room and pulling your gaze when you have friends over. And any good telly would take up a lot of real estate in my very modest living room. It's also one less thing to break when I move house this autumn. One less expense on the electricity bill.
And best of all, I never lose the remote down the side of the sofa.
Join our commenting forum
Join thought-provoking conversations, follow other Independent readers and see their replies