state of the arts
From I May Destroy You to Unbelievable: How a new wave of dramas about rape is redefining victimhood
Michaela Coel's 'I May Destroy You', a nuanced exploration of sexual violence and consent, is one of a growing number of stories that are challenging how assault is tackled onscreen, says our arts columnist Fiona Sturges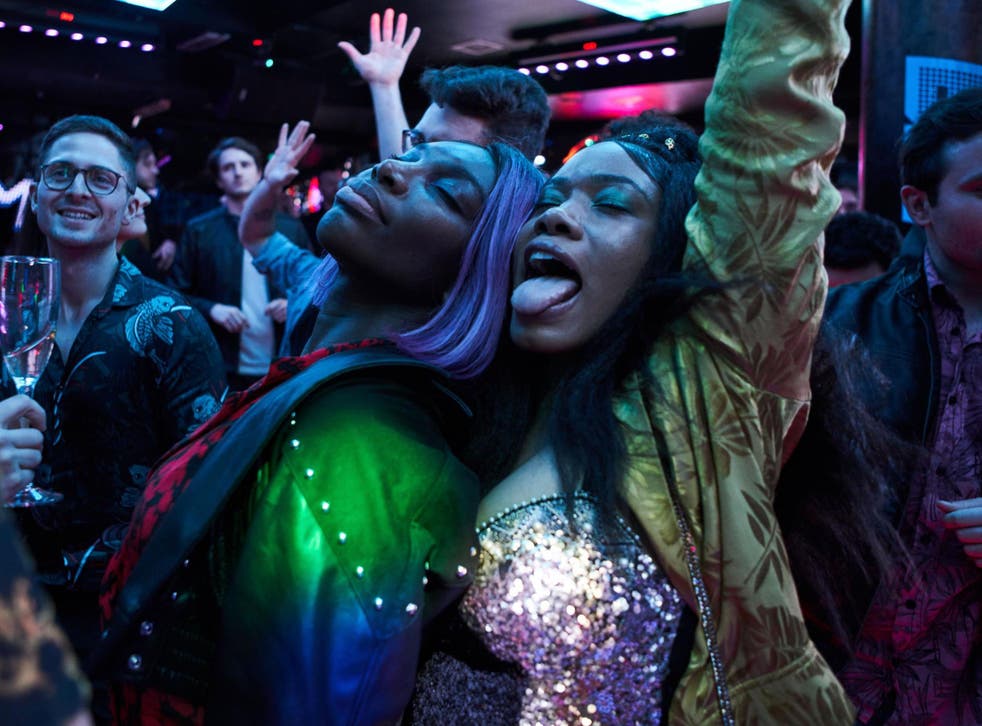 In I May Destroy You, Michaela Coel plays Arabella, a twentysomething Londoner with pink hair and a buzzing social life. She's an author who made her name on social media and her first book was a runaway success. Now she's missed her deadline on the follow-up and her agent is on her case, so she decides to pull an all-nighter. But after a friend invites her for drinks with him and his mates, she can't resist and the shots are quickly lined up. When she submits her manuscript the next day, her head is bleeding, her mind is foggy and time has bent out of shape. She's used to messy nights out, but this feels strange. "How did last night end?" she asks her friend later, but he can't, or won't, tell her.
I May Destroy You – which was written by Coel and is, she has said, based on real-life events – finds Arabella piecing together what happened through hazy flashbacks: a cab; a cash machine; a toilet cubicle; a man. When she goes to the police, she is still in denial and scolds one of the officers for calling the image of the man in her head a memory – "[he] may not even be real," she insists. She does, however, remember his eyes. When the officer asks who the eyes are looking at, she suddenly breaks down.
Rape has long been a staple of TV entertainment, in many cases offering the kind of tension and titillation that, in days of yore, was provided by old-fashioned consensual sex. Game of Thrones, The Fall, True Detective, Luther, True Blood – all have used rape and assault as plot devices and presented women as disposable, often secondary to the narrative of male heroism. Lately, in the aftermath of #MeToo, we have seen film and TV striving to do better in exploring themes of assault: the film Bombshell was a glossy retelling of the sexual impropriety of Fox News' Roger Ailes; The Assistant followed a day in the life of a woman working as a PA to a predatory movie mogul; Apple TV's The Morning Show depicted the fall-out after an anchor man is accused of harassment.
While these dramas have examined the patriarchal systems that protect sexual predators, I May Destroy You shifts the focus to the victim – although the word "victim" is perhaps unhelpful in this context, conjuring as it does a sense of powerlessness and two-dimensionality that doesn't apply to Arabella. She is sharp, funny, multi-layered and complex. Crucially, her story doesn't begin and end with her trauma. Instead, her experience is one of many narrative strands that looks at the grey areas around rape and consent, as the series goes on to tell stories of those in her friendship circle.
Last year's Netflix drama Unbelievable presented a similarly nuanced take on assault as it told the true story of Marie (Kaitlyn Dever), a teenager who is attacked by a masked intruder. In the series, police start to doubt Marie as her story gets muddled and she subsequently retracts her statement. Three years later, female detectives in Colorado uncover the real story – that Marie was a victim of a serial rapist and had been pressured into withdrawing her original statement by male officers who saw a woman responding to assault in the "wrong" way (her initial response is contrasted with that of another victim who is seen as more amenable and whose memories remain clear).
Unbelievable felt radical in its exploration of sexual violence largely because it told the story from the perspective of the victims – at no point was the series interested in examining the motivations of the perpetrator. Equally important were the assaults that came later for Marie: the invasive medical procedures, the pitiless questioning, the implied blame, the suggestion that she was a poor victim. The concept of good vs bad victims was also powerfully explored in this year's novel My Dark Vanessa by Kate Elizabeth Russell. The book was a story of historical sex abuse in which the victim of a paedophile teacher still sees herself as a participant in a grand love affair, and thus refuses to provide testimony as other women start to come forward.
These stories are important, not least because we have become accustomed to rape as a punctuation point in bigger tales of war, murder or domestic dysfunction, with little curiosity as to where this leaves the victims. Such careless treatment of sexual violence onscreen is, of course, a reflection of real life in which victims of assault are invariably treated suspiciously, their credibility and character scrutinised via their texts, social media accounts and sexual history. It's the reason why, according to figures released last year, 1.7 per cent of reported rapes are prosecuted in England and Wales, and why so few victims report their assaults.
No one is expecting TV drama to make this right, though it still has the capacity to create a better understanding of how victims are treated, how they see themselves and what constitutes assault. In I May Destroy You, we find a woman destabilised but not destroyed by what has happened to her, and a bold and powerful series that asks difficult questions about sex and consent. If #MeToo has taught us anything, it's that the abused, rather than their abusers, need to be heard and understood, and that we should be mindful how their stories are told. On this, television seems to have at last found its way.
'I May Destroy You' begins on 8 June on BBC One at 10.45pm
Register for free to continue reading
Registration is a free and easy way to support our truly independent journalism
By registering, you will also enjoy limited access to Premium articles, exclusive newsletters, commenting, and virtual events with our leading journalists
Already have an account? sign in
Register for free to continue reading
Registration is a free and easy way to support our truly independent journalism
By registering, you will also enjoy limited access to Premium articles, exclusive newsletters, commenting, and virtual events with our leading journalists
Already have an account? sign in
Join our new commenting forum
Join thought-provoking conversations, follow other Independent readers and see their replies